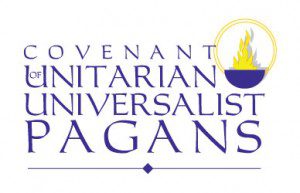 We've had a very good response to our first Revisioning survey. Results won't be reported till after the survey closes, but we've seen enough to post some open-ended questions designed to give you an opportunity to share your thoughts on who we are.
https://www.surveymonkey.com/s/CUUPS_Revisioning_1a
CUUPS is a UU covenant group and the majority of respondents have a connection to UUism. What draws you to UU Paganism? How does Unitarian Universalism influence your Paganism?
The majority of respondents have a Nature-based spiritual identity. How do you find your spirituality in Nature? Why is Nature sacred to you?
The majority of respondents have a positive view of magic. Is magic a supernatural thing or is it entirely an ordinary, this-world thing? How do your ideas about magic influence your life?
The majority of respondents have had a direct experience with spirit(s), and the majority of those who haven't have felt the presence of spirit(s). Did you seek these experiences or did they happen unexpectedly? How do you interpret those experiences? What meaning do you take from them?
As with the first survey, we're looking for responses from all our stakeholders – CUUPS members, Pagan-friendly UUs, and UU-friendly Pagans. If you have an opinion on what CUUPS is and what it should be, we want to hear from you.
If you haven't taken the first survey, it will be open till the end of this week.