Some of you read and share everything I write. Thank you, thank you, thank you. Social media shares are the lifeblood of blogs.
In general, the posts that do well (i.e. – the ones the friends of the regular readers also like and share) are posts that talk about current events and that build up Paganism. Politics has dominated social media this year, but my political posts haven't done very well. Perhaps I'm not a particularly astute political commentator, but I imagine it's more that there are so many political posts and articles that mine get lost in the crowd.
Not every post is intended to go viral. Reviews don't do particularly well, but if I like a book or an album I want to tell everyone about it. I write what the Gods tell me to write and what I feel like I need to say, and after that it's out of my hands.
While I've come to accept that sometimes the Pagan community just doesn't care about something as much as I do, there are times when I find myself screaming "this is important! Why are you not reading this?!"
Here are four posts from 2016 I think have some really important concepts in them, but that weren't well read. Take a look at these summaries, and if you didn't read them the first time, check them out now.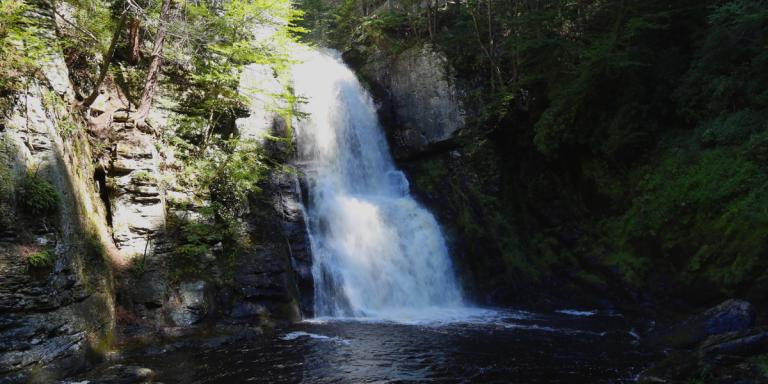 Why I Didn't Buy a Powerball Ticket (January 2016, #121 in readership).
I thought this one would do well and maybe even go viral. Millions and millions of people bought tickets for the $1.5 billion Powerball drawing and only three won. Surely a bunch of those people would feel some buyer's remorse and would want to read something that supported their second guessing. Turns out nobody likes to hear cold hard statistical reality, particularly from someone who isn't sharing in the misery of losing.
Still, there's an important point here.
Our dreams drive our lives. Powerball dreams reinforce our mainstream culture of consumption, a culture that treats Nature as nothing more than resources to be exploited and that values the great wealth of a few over making sure everyone has enough.
I'm not opposed to gambling – in moderation, it can be good entertainment. But I want my dreams to have more substance than thinking about all the junk I could buy if I beat the odds and won Powerball money.
When You Fail An Ordeal (December 2016, #125 in readership).
This is a fairly recent post, but it didn't do well when it went up and it shows no signs of having a "long tail." And I get why it wasn't popular – nobody wants to think about ordeals, much less about failing one.
But we like to talk about initiation, and most initiations include ordeals. I've had several. The most powerful – and most painful – ordeals have been outside of ritual. I've failed a couple of them. And I don't agree with the commenters who said failure is just a matter of attitude. I failed the hardest ordeal of my life and I'm glad I failed it. If I had passed my life would have taken a very different direction and it is unlikely I would have ever made it to the turning point where I got serious about my spiritual work. Failure was a good thing, but it was still failure.
I think a lot of us are going to be undergoing a lot of ordeals in the coming months and years. We won't pass them all. We better know what to do when we fail.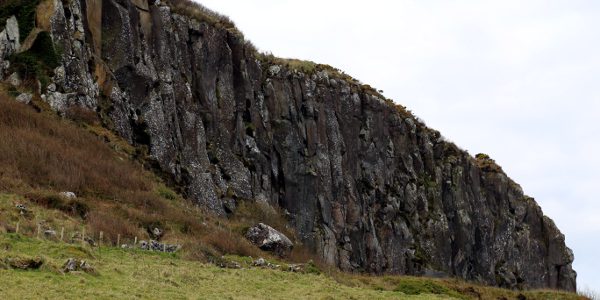 Lessons From a Broken Flower (September 2016, #134 in readership). This is another not-so-positive post. Although it was based on a tangible event – with pictures to back it up – it's one of my more cryptic posts. It had some people wondering if I was suffering from depression (possibly) or even suicidal (not in the least).
But it did refer – rather obliquely – to real events that had not gone well because some people insisted that egalitarianism was more important than subject matter expertise and tried to build without the necessary foundations.
There are only two things in Nature: the things you can do, and the things you can't do. Many times we are capable of far more than we think – striving to break barriers is a good thing. But other times we strike out before we're prepared, we ignore the support we have available to us, and we disdain the structures around us and the structures others are building.

Something that could have been beautiful tried to rise too far too fast without the support it needed, and now it is no more.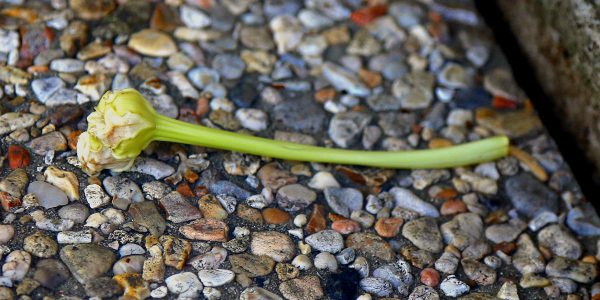 Step Functions and Loads of Bricks (August 2016, #144 in readership).
In 8½ years of blogging this may be the worst title I've ever written. But the engineer in me was geekily giddy about the pretty Excel graphs and the opportunity to expound on the way learning and growth come in slugs and not on a straight line.
This means we do the work day in and day out, year in and year out, and nothing happens – not visibly, anyway. Then one day it hits us like the proverbial ton of bricks. Call it initiation, call it enlightenment, call it moving up and moving on – something big changes and nothing is ever the same again.
The rest of the post talks about some of the step functions in my own life – I may have been a little too personal and a little too vague. But the material I covered in this post has helped me order my practice over the past four months, and I think it can do the same for you too.
Thank you for reading and sharing, for commenting here and on Facebook, and for generally supporting Under the Ancient Oaks. On Thursday I'll talk about the posts you did read: the Top 10 Posts of 2016.