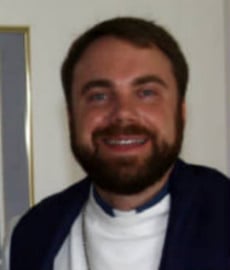 "There is no doubt that it would be better that no one divorced, that the relationships that lead to marriage are always well chosen and well nourished. We rejoice in such relationships. But not all relationships are this way, and we as a church must not abandon those people who find themselves in the process of divorce. Instead, we need to be supportive of them. When all efforts have been expended to maintain their marriage, and they are going through divorce, we must help them grieve, and assure them that they are still part of this community—and, more importantly, that they are still God's children."
"DIVORCE"
A sermon by Pastor Bob
October 9, 2011
Text: Matthew 21:33-46

Some Pharisees came and tested him by asking, "Is it lawful for a man to divorce his wife?"

"What did Moses command you?" he replied.

They said, "Moses permitted a man to write a certificate of divorce and send her away."

"It was because your hearts were hard that Moses wrote you this law," Jesus replied. "But at the beginning of creation God 'made them male and female.' 'For this reason a man will leave his father and mother and be united to his wife, and the two will become one flesh.' So they are no longer two, but one flesh. Therefore what God has joined together, let no one separate."

When they were in the house again, the disciples asked Jesus about this. He answered, "Anyone who divorces his wife and marries another woman commits adultery against her. And if she divorces her husband and marries another man, she commits adultery."

People were bringing little children to Jesus for him to place his hands on them, but the disciples rebuked them. When Jesus saw this, he was indignant. He said to them, "Let the little children come to me, and do not hinder them, for the kingdom of God belongs to such as these. Truly I tell you, anyone who will not receive the kingdom of God like a little child will never enter it." And he took the children in his arms, placed his hands on them and blessed them.
As a nine-year-old child, I knew I was getting away with something as I watched the clock on the wall. It was past my bed-time, and in the dark I was watching on TV The Six Million Dollar Man. Maybe my parents wouldn't notice me, I thought. I kept the volume of the TV down as I snuggled into my bean-bag chair and tried to concentrate on the program. But it was difficult to pay attention. My parents were in the kitchen, and I could hear them arguing. It was something they had been doing more of lately, and it seemed like every argument became louder and louder.
Then I heard a terrible sound that I have not forgotten to this day. It was the sound of my mother crying. And as I sat in the dark that night, I knew I was not getting away with anything …
Divorce. It is a word that has become commonplace in our world. And as I look out this morning I know that, as in my life, this word has touched your lives in some fashion. Maybe you have been divorced, or have experienced a divorce within your family. Maybe you have thought about divorce in the past, or maybe are contemplating it even now.
In today's gospel text, Jesus talks about divorce. And as soon as I read this text I realized that it makes people cry. For divorce is painful. It's an agonizing experience in which a relationship of marriage is severed, and suffers what might best be described as a kind of a death. A death where there is grieving and profound loss. A death where anger, confusion, and guilt may be felt. A death which may linger in custody battles and strained conversations. And, as we hear in the gospel this morning: a death that God does not intend.
As Jesus and his disciples made their way into the region beyond the Jordan river on their way to Jerusalem, the crowds have once again gathered around him. This time, however, there were some Pharisees who had come and were intent on discrediting Jesus. These Pharisees, who themselves were legal scholars, asked Jesus a question to which they already knew the answer: "Is it lawful for a man to divorce his wife?"
It was a question meant to trap Jesus. For at that time, there were two leading schools of thought based on the interpretation of law in Deuteronomy (4:1-4). This law permitted a man to divorce his wife because he has found something objectionable about her. The first school, the followers of Shammai, interpreted this verse as allowing divorce only under extreme circumstances, such as adultery by the wife. The second school, following Hillel, believed that divorce was permissible under any circumstances. In both cases, Jewish law only permitted the man to instigate a divorce.
By asking the question of divorce, the Pharisees may have been trying to force Jesus to identify with one of these two schools of thought—which would have alienated from him a whole group of people—or to go against Jewish law completely. But, Jesus who recognizes their cunning, turns the question around, and faces them with questions not about law, but about God's will.
When Jesus responds to the Pharisee's question by asking his own question, "What did Moses command you?" the Pharisees answer, "Moses allowed a man to write a certificate of dismissal to divorce her." Jesus then concludes that this law was given by Moses not because it was what God intended, but because of the hardness of the people's hearts. On the contrary, Jesus explains using Genesis, that from the beginning of creation, "God made them male and female" and "what God has joined together, let no one separate."
Here we see a struggle between the law, which was given in response to our hard-heartedness, and of God's will. And it is at this point, we as Christians must be careful.
It would be easy in a world where divorce is rampant, and our culture accepts divorce almost like a natural stage in relationship, to be judgmental towards those who have divorced. But we should resist this temptation. It would benefit us not to fall into the trap of the Pharisees by making the gift of marriage into law.
For we miss the point if we think that it is God's will that a couple stay married when their relationship, for instance, involves abuse. Or when their marriage has become a living corpse. This is to pervert God's will into law. To be sure, marriage is a gift from God to be treasured. But it must not also obscure God's will, a will that points us not to maintaining outward appearances, but cultivates within us humility before God and each other.
There is no doubt that it would be better that no one divorced, that the relationships that lead to marriage are always well chosen and well nourished. We rejoice in such relationships. But not all relationships are this way, and we as a church must not abandon those people who find themselves in the process of divorce. Instead, we need to be supportive of them. When all efforts have been expended to maintain their marriage, and they are going through divorce, we must help them grieve, and assure them that they are still part of this community—and, more importantly, that they are still God's children.
I emphasize this last point from my own experience of watching my parent's divorce. As I think back on that time, I remember how most of their friends seemed to choose sides, like the parting of the Red Sea. I watched as my parents suddenly did not fit into the social circles they had so easily moved in as a couple. Also, perhaps most sadly, because they were agnostic and did not believe in God, they did not have a God or a church to turn to in this critical point of their marriage.
And now as a pastor I have come to understand that, like experiencing the death of a loved one, people who are divorced often face a crisis of faith. And it is in such a crisis that a person may draw closer to God, or may feel themselves utterly rejected and shamed by the church, and even by God. The latter is a tragedy to be avoided at all costs, but the former brings a word of hope.
For when every attempt at reconciliation has been made, divorce can be a sign of repentance, where two people face up to their failed relationship. Divorce can be a confession that they have not succeeded in living according to God's will. And divorce can therefore set one free to experience anew the mercy of God.
It is no accident that in this text from the Gospel of Mark, Jesus is on the way to Jerusalem and to a cross on Golgatha. As Jesus continues to encounter the Pharisees and other Jewish leaders, he does not simply challenge Jewish laws and customs, but declares that the Kingdom of God is at hand.
Jesus is not there to fix the law, but to restore all of creation. And he does so in the shadow of a cross.
And it is possible that in the shadow of divorce one may feel the pain of this world most profoundly, and perhaps feel too a glimmer of the pain that Jesus felt on that cross.
Estranged from the world, Jesus experienced the ultimate divorce between God and humanity, and is left utterly alone to die. And it is within the shadow of that wooden cross that we, all of us here—divorced, married, single, widowed—find ourselves surrounded by the death of our own sin. But in that darkness, by God's mercy, we may in faith also peer out of the darkness of the empty tomb and into the light. A tomb that could not contain death, a tomb where only life is to be found—a life lived in faith towards a loving God who accepts us just as we are, in our brokenness, and who sees us as whole.
Truly, if you are broken in spirit, whether you are divorced or not—if you live in the hurt of any relationship, past or present—there is a word of hope here for you. There is a God who will not leave you in your brokenness. For God knows your pain, and God has died for you, so that you might live again. Not just in the future, but right now, in this very moment.