I am teaching this week at the Duke Center for Reconciliation's Summer Institute, a gathering I've delighted to be a part of since it began four years ago. We began the morning today with an intro to reconciliation in the epistles by New Testament scholar Richard Hays, followed by a testimony about the power of Paul's vision of the gospel by civil rights veteran and Christian Community Development pioneer John Perkins. During our time of worship, I offered this meditation on Genesis 33:1-17: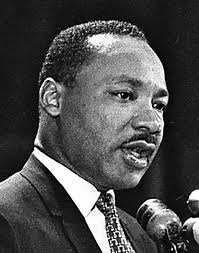 When Martin Luther King came to Montgomery, Alabama to pastor the Dexter Avenue Baptist Church, he did not come to lead the Civil Rights Movement. The son and the grandson of preachers, King had been something of a prodigy, going to college early, excelling in seminary, completing his doctoral studies at Boston University in his mid-twenties. A young black scholar with an impressive academic record, King needed a job. The best one he was offered was pastor of Dexter Avenue. So he went.
But King had not been there long when Rosa Parks refused to give up her seat on a bus. A meeting was called and an organization was established—the Montgomery Improvement Association. It needed a president, and King got the job. He hardly knew what he was getting into.
A few months into the boycott, when it became evident that the fight would not be over any time soon, King was discouraged. The regular death threats were taking a toll on his family. He had no time to pastor his congregation. He decided to put in his letter of resignation. And then one night, after he'd been awakened by one of those terrible voices on the other end of the phone line, King could not sleep. He made a pot of coffee, sat down at his kitchen table, and buried his head in his hands. Martin King was wrestling with God. "I can't do this," he said. "It's too much."
But there in his kitchen, in the middle of the night, King heard the voice of Jesus speak to him. And it said, "Still to fight on, still to fight. No, I'll never leave you; I'll never leave you alone." It was an inexplicable gift—a blessing from beyond. King found a strength that he hadn't known before. He got up the next morning an ambassador of reconciliation.
Nearly a year later, when the Supreme Court ordered the integration of public transportation in Montgomery, King stood to address the crowd at a victory rally. He was, of course, as elated as the crowd. He took time to celebrate that the unimaginable had in fact happened in Montgomery. But then he got serious. He looked sternly at the crowd and said, "But this is not the end. Desegregation is not the end…. The end is redemption. The end is reconciliation. The end," said the prophet whose life had been claimed by Jesus, "is the beloved community."
Whatever else we say about the ministry of reconciliation, we must begin by saying this: it is a gift that comes to us in the midst of the midnight struggle with God. For King it was rooted in his experience at the kitchen table. For Jacob long before him, it was the long night of struggle by the Jabbok River, wrestling with the God who finally called him Israel. For all of us, reconciliation begins with an interruption. It begins with God. We're claimed by something greater than ourselves, and we are saved.
But this encounter with the living God is never separable from our relationships with other people. Jacob's story is instructive. Immediately following his wrestling match with God in Genesis 32 is his meeting with his brother, Esau, in chapter 33. Before he's caught up on the lost sleep—before he's had time to wash off the river mud—Jacob looks up to see his brother on the horizon. This is the brother he'd swindled, the brother who swore he'd kill Jacob if he ever got his hands on him. This brother is coming, flanked by four hundred men, their swords no doubt swinging at their sides.
Jacob is afraid. He repositions his family and flocks, putting the people he loves most at the rear. He sends the servants and the livestock out front as a shield. Then he goes to face the music. He steps forward to meet the brother who is his enemy.
We ought not miss the drama of the text just because we know the end of the story. This brother who's running at Jacob grabs hold of him, he gets his hands around his neck… and then—only then—does he kiss him. In a moment of pure and unexpected grace, Jacob realizes he is alive—saved.
But what now? Again, reconciliation is always a gift—a gift from God, a gift from our enemies. But when we are interrupted, when grace comes unexpected, when we're embraced by our enemy and see the face of God, what do we do? This is the on-going challenge of the ministry of reconciliation. Because reconciliation is always about more than a moment. It's always about more than being saved. It's about learning to live in the presence of people who used to be our enemies. It's about learning to die daily so a new kind of relationship can be born into the world.
Esau invites Jacob to travel with him to Seir, to come and figure out what it means for them to be family together in the same place. Jacob says he will. He says, "Go on ahead, I'll meet you there." But he doesn't. Jacob goes to Sukkoth, pitches his tents, and makes a safe place for his family. After the gift, there is also a choice—to follow the gift toward the unknown or to retreat to a place of supposed safety? Sukkoth or Seir?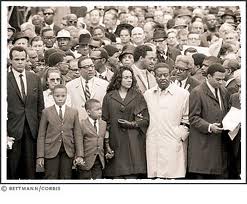 Today is the 44th anniversary of the Poor People's Campaign arriving in Washington, D.C. When Dr. King stood in Montgomery to say, "This is not the end," he meant it. Desegregation of public transportation in Montgomery was not the end. His life had been claimed by the ministry of reconciliation. He would not retreat to Sukkoth, for he'd heard the voice of Jesus saying, "Still to fight on."
After the Civil Rights Act and the Voting Rights Act of the mid-60's, King kept pressing on. He knew that he had to speak out against the war in Vietnam. "I can no longer decry the violence of our ghettoes," he cried out, "until I speak out against the greatest purveyor of violence in our time." And after he'd lost the favor of many for his position against the war, he began to organize the Poor People's Campaign—a plan to Occupy Washington forty years before anyone was talking about Occupy. All of this because injustice anywhere was a threat to justice everywhere. All this because the end toward which King's life was pointed was the end of beloved community.
Just weeks before he was gunned down in Memphis, King made a quick trip to New York to address a gathering of rabbis. He went to answer questions about the proposed Poor People's Campaign and to ask for their support. He was introduced by the great Abraham Joshua Heschel, who presented King as a descendent of Jacob—a son of Israel—who stood in the great line of prophets who called Israel to be its truest self, to live in the way of the gift.
To live and die in this way, King knew, was to see in the face of the enemy a potential friend. He knew what Jacob glimpsed for a moment—that this vision is "like seeing the face of God." And so King showed us that if reconciliation always begins with the gift of an interruption, it consists in becoming the sort of interruption that insists on the possibility of a new reality.
It is a vocation that costs us nothing less than everything.
And it is in the end, as in the beginning, pure gift.