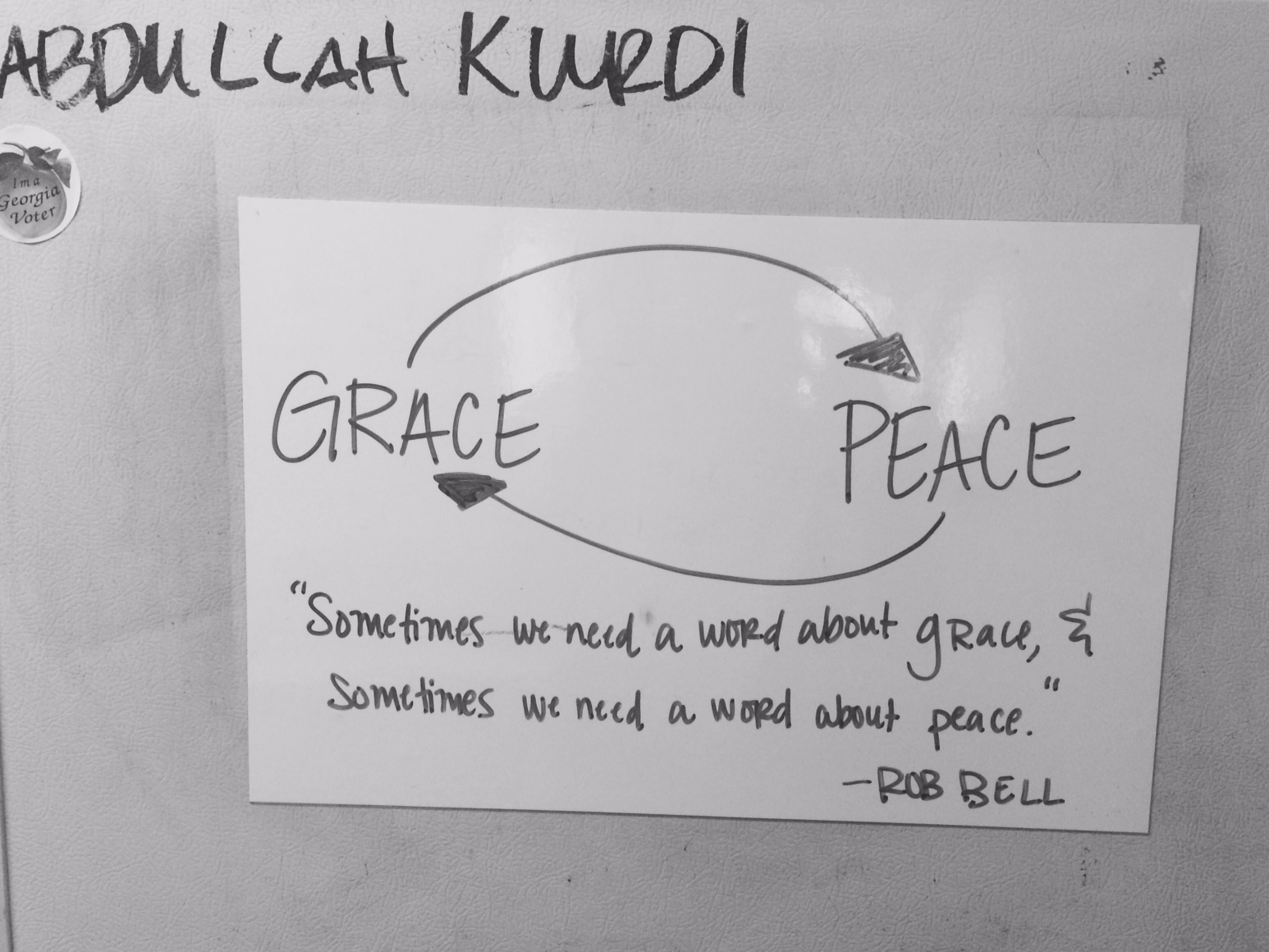 On my refrigerator there is a dry erase board where I write down the things I shouldn't forget.
Yesterday the thoughts came from Rob Bell's podcast, episode 79.
In college I watched his NOOMA videos and they were life-changing, and after a few years I've discovered him again in a different season of my life. His podcasts are incredibly real and the content is beautiful– I'd encourage you to listen.
Yesterday I heard him say, "Sometimes we need a word about grace, and sometimes we need a word about peace." He connected them like a full rainbow, pointed out that one comes from the other.
I think we need an extra amount of both right now, and what better way to dig into that than by remembering St. Patrick and the constant leaning into grace and peace that guided his life.
Grace and peace are not just granted when we are comfortable, when we are with people exactly like us.
I believe grace and peace manifest in a much deeper way when we are uncomfortable, when we are faced with conflict, when we are asked to make a difficult decision.
Today wherever you are found, let yourself rest there in the power of shalom.
And ask yourself today if you need more grace or more peace, or the distinct combination of both.
Lent guides us on to the cross of Easter, but while we are here, we ask what we are to do in the in-between.
And if it can be as real as this, to repeat a mantra over and over inside ourselves, grace to you, peace to you, grace in me, peace in me, the world might come to know a kinder version of humanity after all.
And so today we pray the old Irish words:
May love and laughter light your days,
and warm your heart and home.
May good and faithful friends be yours,
wherever you may roam.
May peace and plenty bless your world
with joy that long endures.
May all life's passing seasons
bring the best to you and yours!
(and wear green so you don't get pinched.)