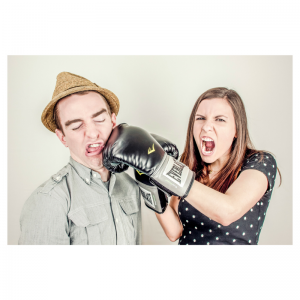 A few months ago, I spent a weekend at a retreat in the mountains of New Mexico.
While there, I saw someone important to me that I'd not seen in a few years, someone I have loved my entire life but have had a rocky relationship with at times.
Saying I was nervous to see him was an understatement.
But I'd spent three days at a contemplation and social action retreat with a group of activists and friends, plus people like Richard Rohr and Jacqui Lewis. We talked about why contemplation is necessary to be people of peace, and why sitting with the presence of others and being active listeners is important for our time.
Before that weekend unfolded, I was filled with a lot of anxiety. Meeting this person, who is so dear to me, often brings up a lot of emotion, a lot of turmoil, a lot of confusion about how to feel, act, what to say. But it became clear to me one day into the retreat that I was learning how to breathe with myself again, and that would change everything.
A lot of people are asking if contemplation and meditation are guaranteed to give us a better outlook on life, on ourselves, on our relationships.
And in our nation, we're trying to figure out how to have better conversations. But our response to that need is to:
Do more
Say more
These two options leave out the most important part of working through our own life struggles and the struggles we have with one another.
To prepare to face one another, we have to face ourselves first, a kind of nakedness with ourselves and God in the quiet. Many would shrug this off as silly, but there is a growing number of people who are hungry for that kind of silence, space to reflect, to remember, to process through what it means to be human. Some would call it a quiet time, some would call it reflection, some call it prayer.
The motivation is not just to purge ourselves of sin and wickedness, but to see ourselves, to truly cover our own souls in self-love, in the same love that Christ covers us in. That is to step outside of what is often a legalistic mindset based on doing and to say, "I am," without anything beyond it.
And the longer we spend time with ourselves, we realize that our fights are not so much with one another, but with our own egos, with our own desire to go and move and talk without truly listening to what it means to be citizens of this created world.
In Kent Nerburn's book, Neither Wolf Nor Dog, a Lakota elder explains the process of action for many indigenous peoples:
"Watch, listen, and then act, they told us. This is the way to live."
This quote is suggesting the same thing the mystics of any religion suggest– that we watch and listen before we jump into something. We stop and watch ourselves, we see the movie of our lives play before us and we ask who we are and who we want to be.
Then we listen, whether it's to the voice of God or the voice of our inner child, we listen for the truth to make itself known to us, and not a truth that is grounded in condemnation or self-hate, but a truth that tells us to go and be free and loved inside ourselves.
These two actions lead us out into the world as rested and restored people, no matter what faith tradition or religious background.
Something about sitting in our own nakedness, allowing ourselves to be seen, and responding to ourselves in love will genuinely change the way we relate to others.
It did for me that day in New Mexico. I sat in near silence for an hour with a man that I love, a man who is broken. I sat in my own brokenness, but the air between us was saturated with the love that I had for myself, for the God who created both of us, and for him. I sat in that without the endless nag to wonder how things were going or if I should say more.
I watched. I watched body movements, I watched the mountains in the distance, I watched my two boys play with their legos and finger knit with their yarn. I watched the short-lived smiles make their way across faces sitting at the table.
I listened. I listened to the laughter and the silence, both making their presence known in our midst. I listened to the wind and the lack of it, both at once. I listened to my own breathing, to the dreams that sat in that space but never needed to be heard. I listened to my ancestors, far off, calling that space good.
Then, I acted. But I acted slowly, almost as if the entire afternoon was spent in slow motion, a steady reel marking the sacred time there. I acted by letting the people around me know that I dearly loved them. I acted with a kiss on both cheeks and a warm embrace. I acted with my own laughter, with my own stilled self. I acted by choosing not to sit in a judgment that only enslaves both of us.
That day, I left that space saying, "That was exactly what it needed to be. I've never had a more peaceful interaction before."
The peace came from the work done in the quiet, and I recognize that now.
Returning home after that trip, I've ached to get back to that silence. I've ached to get back to a space in which I can be silent and still, a space in which I can listen and be listened to, my own beating heart unafraid to have its intentions known.
With two children and a busy life, how do I make that time, and is it truly worth it to me? To all of us?
If we want to engage one another on social media, in person, we've got to first engage ourselves in the quiet, or we will only be tired, hurting people engaging other tired, hurting people.
And we are so much more than that, friends.
This is about self-care, but it's so much more than that.
It's about contemplation or meditation, but it's so much more than that.
Remember that we are called dust to dust?
That is a blessing, not a curse. It allows us to settle into the fact that we are small, that we belong to the good created-ness of this earth, and that when we are quiet, when we lower ourselves back in humility, in nakedness, we are actually shown our own beauty. We learn to love ourselves and each other.
Beth Moore said it like this in a recent Tweet, perfectly fitting for my own thoughts:
A true move of God moves, yes, but also tarries when He does. Waits. Builds strength. Those who wait on the Lord renew their strength & mount up with wings like eagles. Then the move doesn't just march ahead. It soars.We who seek a true move of God must learn to discern the wind.
When God created the world, when the Spirit hovered, when Creator spoke over Turtle Island and called it good, there was a watching, and there was a listening, and then there was action.
Can't we follow suit today, and recognize that we are called to that stillness first, and then to sit in that stillness with one another?
I believe it's one of the hardest calls, and one of the most fruit-bearing.
May we, in our dust to dust-ness, find the space and time to do what God did in the beginning, before an entire world opened up in sacred, radical love.