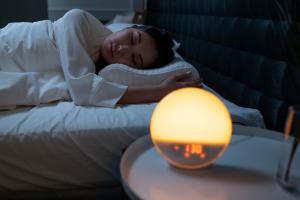 Leave the light on.
Leave the door open.
Words for young families to live by.
Kev and I got a whole lot of things wrong in our parenting through the years.
I can give you a pretty long list of what we would do differently if we could go back.
But… one thing we did right?
And one thing we want to pass onto our kids?
Well, we just have always had an open door policy in our family.
Our children knew they could come into our bedroom at any time,
Day or night.
If they were scared.
If they needed a hug.
Had a question.
C'mon on in.
I read somewhere that the teenage years are when your kids will want to talk in the late hours of night.
I'm pretty sure the middle of the night feedings of a newborn are all just a setup.
God is just getting us warmed up for the teenage years.
I am not kidding.
It is no joke.
11:00, 11:30, 12:00,
Here one of our kiddos come.
Ugh.
I need to get up in the morning.
I'm so tired.
Really?
We couldn't have done this at 7:00 pm?
Nope.
Right now.
Ok… (with a yawn and a stretch, and a sigh).
We are doing this.
Honesty.
Fears.
Big questions about faith.
Small stories about friends.
And maybe some stories that I would never want to hear.
Telling myself "don't look shocked" and "pretend this doesn't surprise you".
Poker face.
Let the words come.
The tears flow.
Sleep comes later.
Listening now.
Ready to give grace.
Willing to be present.
Looking into their eyes.
No matter their age,
3,5,10 or 20.
Parenting is being in it for long game.
Not always having their laundry done or the perfect meal on the table,
But being available.
Enjoying their lives.
Walking through the dark times.
Leaving the light on.
Karen R Shock resides in Fort Wayne, IN with her husband and their youngest son. She had three more children who are married and four beautiful grandchildren. Oh, and a dog name JT Barrett (Go Bucks). She is a retired homeschool mom and is now a high school teacher and cheer coach. Life is hard, but fun.