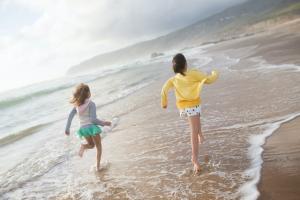 It's a beautiful day.
The sun is shinning.
Kids are playing across the street.
There is an iced green tea in my left hand.
A pen in my right.
I have a full day planned.
Mowing the lawn.
Buying groceries.
Making dinner for Lance and his friends.
All good things.
So much to be grateful for.
So, why do I fret?
Where is the peace?
And why am I so hard on myself for not being able to find it?
I spend way more time focusing on what is wrong.
What's wrong with this house.
What's wrong with the yard.
What's wrong with me.
Why can't I fix it?
Better yet?
Why can't God just fix it?
Even better?
Why can't God just fix my brain so I don't worry about it all?
Or, why did God give me this dang brain in the first place?
I mean, I guess it was fun when I was little.
All the imagination.
All the adventure.
I'm pretty sure I was fun.
A fun friend.
And I know I somehow attracted fun friends.
We knew how to play hard.
Laugh.
Sing.
Dance.
Swim.
Talk about boys.
Talk to boys.
The world was our oyster.
I had fears.
But, my life wasn't driven by them.
When did it all get so serious?
How did my life become so ridden with anxiety?
And why do I now have to fight so hard to have fun?
At some point  "little miss imagination" turned to the dark side.
Thoughts of sickness, death and Hell began to take over.
No time for rest.
Not when the world was heading to Hell in a hand basket.
Watch football?
No.
Read a good fiction book?
Of course not.
How could I?
There were people to be saved.
And if I wasn't suffering to save them?
Well, God wouldn't be pleased.
So joy was smothered by guilt.
I would try to be happy.
Rejoice in my own salvation.
But, wait a second…
What about my family and friends?
If there is a party that is going to happen in Heaven?
Or else Hell to be paid?
I needed to take all my loved ones with me.
No time for rest.
Not with eternity at stake.
So, why wasn't everyone else as worried as I was?
How did everyone else find time to watch or play sports.
Nothing made sense.
It still doesn't.
Not in that system anyway.
Jesus said to have faith like a child.
At age 52, I'm ready for that kind of faith again.
One that believes God is love.
God is good.
And the same grace that has been given to me is given to every other human.
There is enough love to go around.
And we don't share this love by trying to "scare the Hell" out of others.
We share it the same way I did when I was a kid.
We laugh.
We love.
We encourage.
We play.
We dance in the kitchen.
And sing while we mow.
Trusting all the while?
That this is what pleases God.
And this kind of joy and peace is contagious.
And meant to be spread around.
Karen R Shock resides in Fort Wayne, IN with her husband and their youngest son. She had three more children who are married and four beautiful grandchildren. Oh, and a dog name JT Barrett (Go Bucks). She is a retired homeschool mom and is now a high school teacher and cheer coach. Life is hard, but fun. Learning to lean into the mess, find rest in today, and maybe even make some new friends along the way.