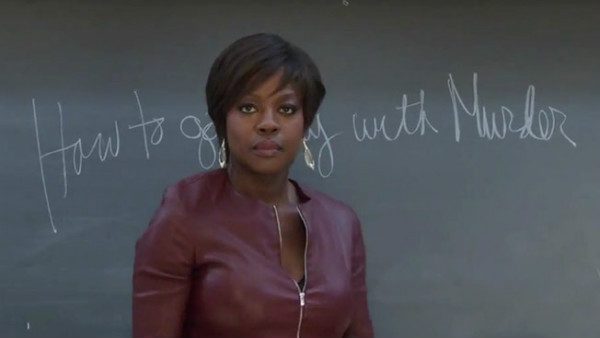 From Variety, Sunday, March 15: "Shonda Rhimes Talks of 'Normalizing TV at HRC Gala":
When a viewer complained last fall that the "gay scenes" on "Scandal" and "How to Get Away With Murder" were "too much," creator Shonda Rhimes shot back, "There are no GAY scenes. There are scenes with people in them."

On Saturday, Rhimes was among the honorees at the Human Rights Campaign's Los Angeles Gala, and she explained her approach to TV as simply trying to be normal.

"I really hate the word 'diversity,'" she told the crowd. "It is just something other. Something special, like it's rare. 'It's diversity!' As if there is something unusual about telling stories about women or people of color or LGBT characters on TV. I have a different word. I call it 'normalizing.' I make TV look like the world looks."
If Rhimes or anyone else in Hollywood truly wants TV to depict the world as it is, we're going to have to see a whole lot more overtly Christian people that we do right now. That means people who pray at meals, go to church weekly, talk about how their faith affects their lives, consult their pastor or priest (or are pastors and priests), and try to walk every day in the grace of God.
And that doesn't mean editing "Jesus" out of prayers, as Phil Robertson says happened at "Duck Dynasty."
Here's a graphic from the PewResearch Religion & Public Life Project:

Rhimes can do as she pleases on her own shows, but if she and the rest of TV really aim to reflect back to America a representative picture of reality, then they've got a long way to go. Apparently, as things stand right now, not all "diversity" is created equal.
Images: Viola Davis, ABC; Rhimes, from Getty Images (embeddable); PewResearch