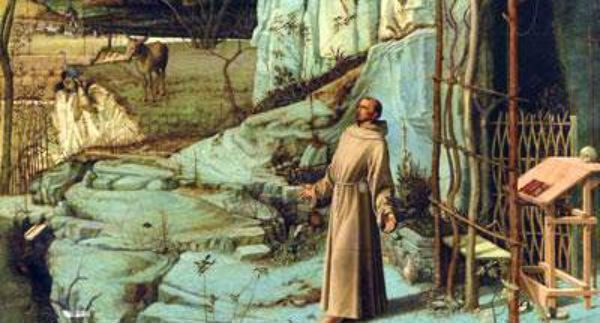 Over at CatholicVote, I took a look at the current controversy over a sprinkler system installed at St. Mary's Cathedral in San Francisco, which was interpreted — reportedly wrongly — as an anti-homeless measure:
Now, the Church, including the one in San Francisco, is a centuries-long leader in caring for those in need, but this may be a bit much, especially in the city named for Saint Francis of Assisi, a k a Il Poverello ("The Little Poor Man" in Italian), known for his deep concern and love for the poor, sick and marginalized.

Apparently, Archbishop Cordileone — who has done much to help the poor and homeless – wasn't in on this particular decision, but it'll be up to him to see it put to rights. And it doesn't hurt every now and then for Catholics to be reminded to walk the talk, something St. Francis did exceedingly well.
Click here for the whole thing, which includes a link to Deacon Greg Kandra's coverage here at Patheos Catholic, the Archdiocese's response, and to a song that I felt was apropos to the situation.
Image: Giovanni Bellini's St. Francis in the Desert