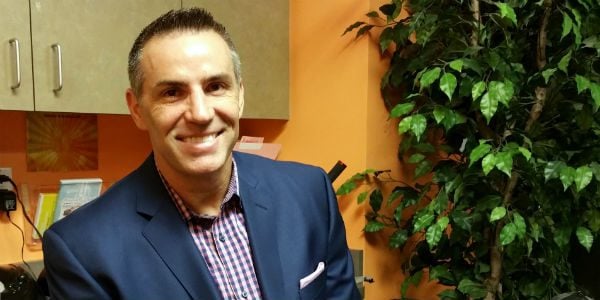 At 9 a.m. ET on Sunday, April 12, NBC.com premieres the first episode of "Beyond A.D.," the Web companion series to the hit Sunday-night drama "A.D.: The Bible Continues," airing at 9 p.m. ET/PT (preceded by an 8 p.m. ET/PT repeat of the previous week's episode).
Filmed in a talk-show format at Real Life Church just north of Los Angeles, the talk-show-style series features host Jason Kennedy ("E! News") chatting with people involved with the production of "A.D.," along with special guests and musical acts.
The opening episode features "A.D." executive producers and spouses Mark Burnett and Roma Downey, a performance by Christian musician Israel Houghton, and former NFL quarterback Kurt Warner.
Told he's a good Christian man in conversation before the taping, Warner smiled and said, "Well, I hope I'm a Christian man, anyways. I hope that I'm good in a lot of ways.
"They just asked me if I'd like to be involved with the project. We explored some different options of how I could be involved. So, that's how we got to this point. They asked me if I would come out and do the first Web show, and I jumped at the opportunity.
"I think it's an unbelievable platform to start dialogue, whether it's in your own family or with people you've never known before."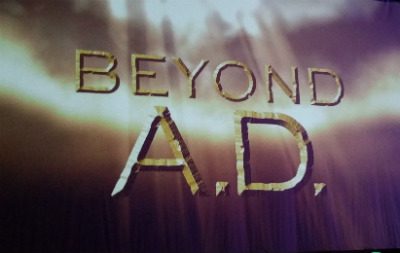 In episode one, which re-airs April 12, Jesus (Juan Pablo Di Pace) was tried and crucified, and the Apostle Peter (Adam Levy) faced the test of being recognized by the crowd — and came up wanting. Obviously, as he went on to become the first Bishop of Rome — and thereby, for Catholics, the first pope — Christ forgave him, but it was a very human moment of weakness.
Asked if Peter's role was similar to that of being the quarterback of a football team, Warner said, "I would say that, although there were times it looked like he needed somebody else to take that leadership role. Sometimes, when you put yourself out there, it's easy to allow fear to take control and beat you every once in a while.
"What I love about the show, it shows you what it might have been like to be in his position, the one who was recognized, the one that stood out, the one who, in the mass of people, had people going, 'It was you! It was you! It was you!'
"Having that finger pointed at you, and having been an athlete, I've been there. Your natural reaction is to deflect it, going, 'It wasn't me.' So I love that part of the show, that it really correlates to, 'What would you do?' It's easy to sit back and read the story and go, 'Come on, I would have definitely stood up. I never would have done …'
"But then you find yourself there, and you go, 'Really? Is that really the case? Can you say, without a doubt, that you would have been unwavering in your faith or belief, regardless of what the costs were?'
"I don't think any of us can say that So it's an internal wrestling match that we face, that challenges us. How many of us are going to have to go through possible life-and-death situations for our faith?
"In a lot of places, it's happening, but I'm saying, those of us, me, in my comfy little home with my kids … but there are always challenges.
"Are you willing to face fear and stand up for your faith?"
New episodes of "Beyond A.D." will be available on NBC.com, On Demand services, the NBC App, select NBC station Websites and participating NBC station distribution channels.
Here's a preview clip of "Beyond A.D.":
And here's the rainbow I photographed on the way to the taping. After I posted it on Instagram (and thereby on Tumblr and Twitter), Roma Downey tweeted in reply, "Amazing grace."
Images: Courtesy Kate O'Hare; LightWorkersMedia