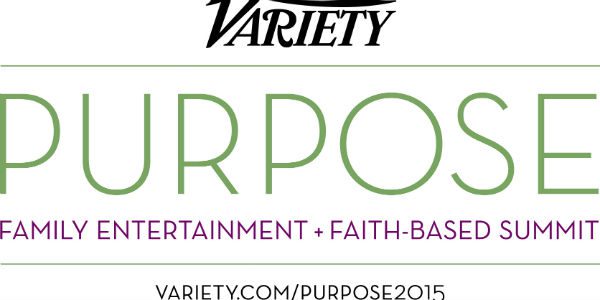 You might think that Hollywood is wholly devoid of people of faith, and that journalism as a profession is entirely hostile to Christianity.
But you'd be wrong on both points.
On Thursday, June 25, the venerable trade publication Variety –– for which I freelance, but I didn't cover this Summit for it — is sponsoring Purpose: Family Entertainment + Faith-Based Summit, in association with the PR firm Rogers & Cowan, at the Four Seasons Beverly Hills.
It's the fourth year of the event, which features a daylong agenda focusing on reaching families and faith-based consumers. Unfortunately, aside from "The Bible" and "A.D.: The Bible Continues" producer Roma Downey, who's participating in a keynote conversation with husband and producing partner Mark Burnett ("Survivor," "The Voice"), there's no obvious Catholic presence.
Panels include: "Bible Breaking Through: The State of Faith-Based and Family Entertainment," "Winning the Pastor and the Pew: How to Get the Must-Reach Faith Driven Consumer Audience to Endorse and Support Your Project" (presented by Matthew Faraci of Faith Driven Entertainment, which helps market to Christian audiences), and "Redemptive TV on the Rise."
There's also a session where selected TV- and film-project synopses sent in by Purpose attendees are presented to studio execs, talent agents and other creative gatekeepers, who debate the merits of each. The panel features Variety chief film critic Justin Chang, producer Terry Botwick, and Maura Dunbar of Odyssey Networks.
The day ends with a discussion about the intricacies of storytelling, including actors Harry Lennix ("The Blacklist") and Meagan Good (Fox's upcoming "Minority Report").
In partnership with producer, author and publisher Mark Joseph, the creator of Purpose is Variety managing editor Kirstin Wilder, a passionate Christian from Nebraska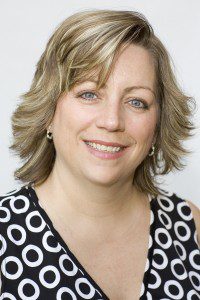 who started at the magazine in 1992.
Speaking about being both a journalist and a Christian, Wilder said, "I don't think it's ever been a problem. If anything, it's helped me, because I can bring a drastically different perspective to some of the things that are going on. A great example, years ago, was when 'The Passion of the Christ' came out, people didn't get it at all, why that was so huge. To be able to add context into that from the Christian perspective helped our coverage and even helped the colleagues around me understand it better.
"I've never shied away from who or what I am. … If anything, I feel like people said to me, 'I don't really like Christians, but I like you.' I'm like, 'Thanks. I got to tell you, there's probably more people like me out there than the crazy people you see when you're on your way to the Oscars.' I just laugh, like, 'Well, you should really broaden your reach a little more.'"
Although the title of the summit appears to be ecumenical, the reality is less so than Wilder would like.
"There's no Jewish angle," she said. "There's no Muslim angle. What I'd like to see happen with this is that it really encompasses all faiths, not just the faith that's going to buy the ads and sponsor the events. We're doing our audience a disservice. I'd like to see it more international focused, and also, more family-focused.
"It's called the Faith + Family Entertainment, but at the end of the day, it's Christian. That's what it is, and that all has to do with who's going to sponsor things and put money into it."
Asked what's surprised her, Wilder said "I've been surprised by the people that have embraced it that aren't Christians. I will run into people who are just trying to reach that audience, studios and things like that. The people at Fox Home Entertainment will say, 'This is a really important audience we need to understand and reach out to better.' I'm glad to see that the're trying to listen and learn."
In the next installment, Wilder and I discuss thinking of Hollywood as a "mission field."
Image: Courtesy Variety/Kirstin Wilder
Don't miss a thing: head over to my other home at CatholicVote and like my Facebook page.