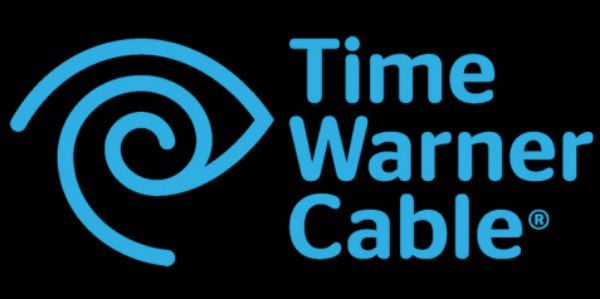 EWTN is going to get some serious competition in the papal-news business when Pope Francis comes to our shores (or thereabouts) starting on Sept. 20. In an unprecedented move, Time Warner Cable is creating an entire channel to broadcast the whole shebang.
Here's today's release:
TIME WARNER CABLE TO LAUNCH SPECIAL PAPAL VISIT CHANNEL FEATURING COMPLETE COVERAGE OF POPE FRANCIS'S HISTORIC VISIT TO CUBA AND THE UNITED STATES IN SEPTEMBER

***

Papal Coverage to Commence on September 20th on Channel 199; Live Sunday Mass from

Revolution Square in Cuba to Air 9:00 a.m. EDT

***

Comprehensive Coverage also Available to TWC Customers on Local on Demand

 

New York, September 8, 2015 –Time Warner Cable (TWC) today announced it will offer uninterrupted coverage of Pope Francis's historic trip to Cuba and the United States for cable television customers on its special Papal Visit Channel on 199, and on channel 299 in Illinois, Indiana, Kentucky, West Virginia and parts of Ohio. The Papal Visit Channel will also be available on Bright House Networks channel 199 in SD and 1212 and 1341 in HD in Tampa, Orlando, Birmingham, Alabama, Indianapolis, Detroit and Bakersfield, California. On September 20th at 8:00 a.m., the Papal Visit Channel will launch with a telecast of Pope Francis's Sunday Mass at Havana Revolution Square in Cuba at 9:00 a.m. EDT. The channel will provide seven days of dedicated, wall-to-wall coverage of Pope Francis's visit, including all his public appearances, masses, and speeches shown live in their entirety until his departure on September 27th.

TWC News will produce the coverage on the Papal Visit Channel. TWC News provides in-depth local news programming exclusively for Time Warner Cable video customers. Time Warner Cable's 17 news networks operate in Texas (Austin, San Antonio); New York (Rochester, Buffalo, Albany, Hudson Valley, Central New York and the Southern Tier); North Carolina (Raleigh, Charlotte, Greensboro, Wilmington); Antelope Valley, CA, and the group's flagship network NY1 and Spanish language network TWC News NY1 Noticias in New York City.

"Pope Francis's visit is one of the most important events in the United States this year. As part of our dedication to our community and Time Warner Cable customers, we're proud to cover all aspects of the trip that promise to be of significance to our viewers," said, Steve Paulus, SVP of News & Local Programming at Time Warner Cable.

The Papal Visit Channel's extensive coverage is highlighted by the following live events:

Sunday, September 20th

Live telecast of Sunday Mass from Cuba
Visit with Cuba's President Raul Castro
Celebration of vespers with priests, religious and seminarians in Havana's cathedral
Greeting to young people at the Father Felix Varela cultural center

Monday, September 21st

Blessing of the city of Holguin from Cross Hill
Prayer to Our Lady of Charity with bishops

Tuesday, September 22nd

Mass in the Minor Basilica of the Shrine of Our Lady of Charity of El Cobre
Farewell ceremony at Santiago de Cuba's International Airport

Wednesday, September 23rd

Official welcome ceremony and meeting with President Obama at the White House

Thursday, September 24th

Address to joint session of Congress
Service at St. Patrick's Cathedral in New York City

Friday, September 25th

United Nations General Assembly Address
Multi-faith event at the World Trade Center Site
Mass at Madison Square Garden

Saturday, September 26th

Mass at Cathedral of Saints Peter & Paul in Philadelphia
Address at  Independence Mall
Visit to the Festival of Families

Sunday, September 27th

Papal meeting with bishops from World Meeting of Families at St. Martin's Chapel
Mass on the Ben Franklin Parkway
Departure for Rome 

In addition to the events listed above, the Papal Visit Channel will showcase The Call, a live news call-in show telecast from New York City, where viewers call in to discuss key issues of the day.  The Call will air from 9:00 p.m. – 10:00 p.m. EDT on Monday through Friday and will focus on all things related to the pope. In addition, the channel will provide viewers with Papal Visit 2015, an in-depth nightly review program airing from 10:00 p.m. – 11:00 p.m. that will recap all of the day's events. The channel will also provide encore presentations of all the events throughout Pope Francis' visit.

On TWC Local on Demand channel 1020, a special "Papal Visit 2015" category will feature religious documentaries including compilation films created from TWC News reports on Pope Francis's background and papacy, and the previous visits of retired Pope BenedictXVI and Pope John Paul II to the United States. Cable television customers can access the category by tuning to Time Warner Cable Local On Demand channel 1020, clicking on "Pope Francis." TWC Local on Demand is available on channel 1 and channel 1000 in Southern California; channel 411 in Wisconsin, Ohio and Nebraska; and channel 99 in Kentucky.
No doubt this is at least in part an attempt by TWC to get a bunch of new subscribers before Sept. 20. But, the fact it thinks that the Catholic pontiff will cause enough of a spike in customers to justify the cost of such an undertaking speaks well of the continuing importance of the Church — and of the popular appeal of Pope Francis — throughout North America.
Take heart, fellow Catholics, at least somebody thinks we're good for business. Now we'll just see if TWC's coverage does justice to the event.
Image: Courtesy TWC
Don't miss a thing: head over to my other home at CatholicVote and like my Facebook page.