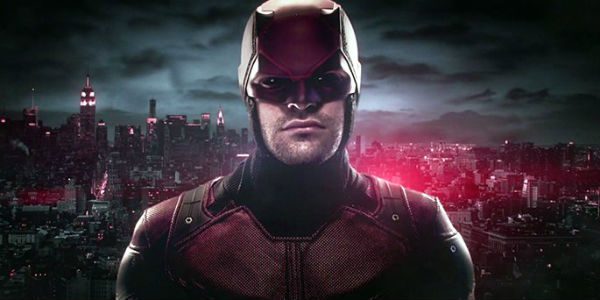 This past weekend, attendees at New York Comic Con saw a teaser trailer for the second season of Netflix's "Marvel's Daredevil," courtesy of Jeph Loeb, the head of Marvel Television. After a "sizzle reel" of scenes from season one, there are some scenes from season two, which is currently in production.
Unsurprisingly, a low-quality version of the clip wound up online.
Then, on Wednesday, Oct. 14, a high-quality version of the trailer was leaked. Alert fans managed to grab it before it was marked private, and soon it was posted in a fan forum. And now, it's out officially.
Watch for glimpses of this year's villain Frank Castle, a k a The Punisher, played by Jon Bernthal, and Elodie Young as Elektra Natchios.
Also watch for an exchange between Catholic Matt Murdock (Charlie Cox), a k a Daredevil, and his priest, Father Lantom (Peter McRobbie).
Transcribing from the video, here's what I heard:
Murdock: Father, why do I still feel guilty?

Father Lantom: Guilt can be a good thing. It's the soul's call to action, an indication that your work is not yet finished.
Click on the link below to enjoy:
Image: Courtesy Netflix
Don't miss a thing: head over to my other home at CatholicVote and like my Facebook page.