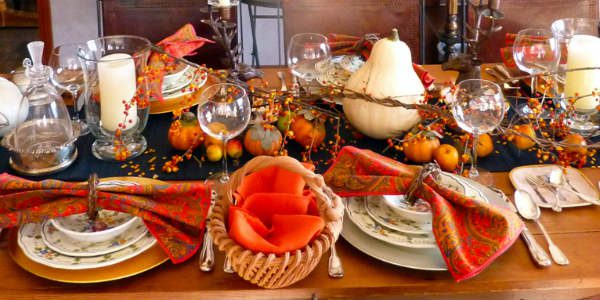 When Thanksgiving and Christmas come, we want to know that all families who desire to share in the bounty of the season get a chance to do so. Around the nation, faith communities, parishes, shelters, social-service agencies and private charities gather funds and food.
The campaign spotlighted here is an effort of the Live Greater Foundation, founded by Dick Montgomery. A businessman, husband and father, he hit a crossroads in his professional and personal life, and rediscovered his commitment to the Faith with the help of his sons — Brother Innocent and Brother Angelus.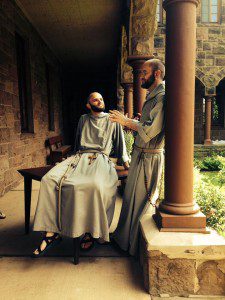 They're identical twins (two-thirds of triplets, with a sister) who are Franciscan Friars of the Renewal, studying for the priesthood in the New York City area. They're also the centerpiece of a growing media movement, ICONS Media, which I wrote about here.
Inspired by their encouragement and the example of Pope Francis, Montgomery created the Live Greater Foundation, a nonprofit organization headquartered in Olathe, Kansas. From his bio on the Website:
I have spent most of my life "forgetting the poor" and it is now, following the leadership of Pope Francis, I am inspired to work, a day at a time, to feed the hungry, clothe the naked, care for the sick, and to preach the gospel to all we meet.

Retirement is a funny thing. Live Greater is the start of a new chapter for me and a new story that is being written. I ask you to join me in this endeavor, to not forget the poor, and to make a tremendous impact on our brothers and sisters who suffer in the world.
Here's how the Website describes the foundation as a whole:
Live Greater is changing the game
changing attitudes and changing lives 
changing good words into good works 
changing faith into action
Live Greater is changing the world

Live Greater is a movement to help reveal God's presence in the world by bringing people together, from all walks of life, to build a true Christian culture. We encourage ordinary people to live in extraordinary ways.

Our charitable initiatives are all designed to reach beyond the traditional avenues of sharing our Catholic faith. We want to inspire people to act – to bring the Gospel message to life in our families, our neighborhoods, our communities and our world. Pope Francis has challenged people of all faiths, and people of no faith, to join together by doing good and serving those in need.
Live Greater set out with the goal of feeding 300 families in four Midwestern states for Thanksgiving, in partnership with a variety of Catholic charities, food pantries and interfaith ministries.
On its Facebook page on Nov. 9, Live Greater announced that it has reached its initial goal, and now was adding an additional 125 families.
Click here if you want to help Live Greater reach its new goal, but don't forget, campaigns like this are going on all around you. Everyone can lend a helping hand, whether that hand contains a check or is willing to work.
Giving might also be as simple as setting an extra place at the table for someone of your acquaintance who is far from his or her family at the holidays, or perhaps doesn't have family (as Roma Downey discussed in this post I did for CatholicVote).
Remember the poor — the poor in money, in spirit, in hope and in faith. You'll be the richer for it.
Images: Courtesy Live Greater Foundation
Don't miss a thing: head over to my other home at CatholicVote and like my Facebook page.