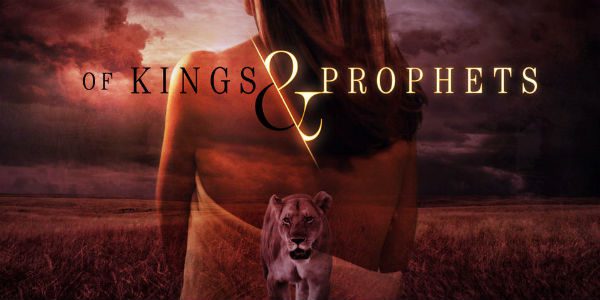 When you want to tell the story of King Saul and the upstart shepherd David, the first writer you want to turn to is one whose most recent work focused on Mexican drug cartels.
At least that's what ABC Studios thinks — and after talking to thoughtful writer/executive producer Chris Brancato (Netflix's "Narcos"), who's taken over the upcoming ABC Biblical drama "Of Kings and Prophets," they may be right.
From my latest story for The Tidings, the newspaper of the Archdiocese of Los Angeles:
"When you're dealing with subject matter," said Brancato, "that is faith-based and beloved by so many, it's going to be very difficult to do a show that pleases everybody. So, frankly, what I've looked at in studying the Old Testament Book of Samuel I is trying to find things that are relevant to the way we live today, how these characters had God in their lives, what it meant to them, how having God in their lives affected their actions, and what faith meant to people in this particular time."
And:
Brancato says we're not going to see or hear a direct representation of God.

"Samuel is the one who speaks to God," said Brancato, "and that leaves open, for other characters, the interpretation of whether Samuel is interpreting God's words directly, or whether Samuel is trying to exert his own influence on the kingdom.

"That's obviously something that's incredibly relevant today in various religious conflicts all over the world."
Brancato, whose family attends First Presbyterian Church of Hollywood, is rewriting and reshooting the entire pilot. The bones of the story are the same, but he wants to retool its focus and look.
Look for "Of Kings and Prophets," initially intended for fall 2015, sometime in 2016.
Click here to read the rest of the story.
Images: Courtesy ABC
Don't miss a thing: head over to my other home at CatholicVote and like my Facebook page.