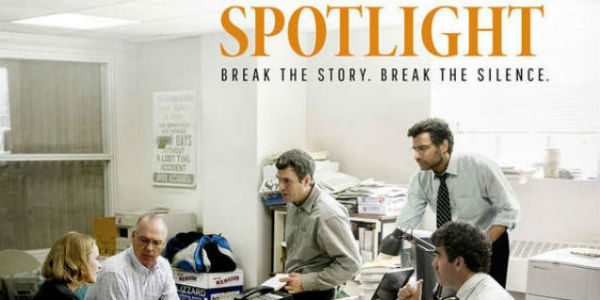 Over at CatholicVote today, I address the story of Jack Dunn, a spokesman for Boston College and an alumni of Boston College High School in Boston, who's featured in a scene in the movie "Spotlight," currently in theaters.
The critically acclaimed film follows the investigation by the Spotlight team at The Boston Globe that led to the Catholic Church sex-abuse revelations in the newspaper in early 2002.
But according to Dunn, his role — and that of BC and the high school — have been misrepresented in a way that is directly contrary to reality.
Here's a taste:
It's likely impossible to know the exact sequence of events and intent that led to lines being given to Dunn's character that don't seem to represent what actually happened.

"Spotlight" director and co-writer (with Josh Singer) Tom McCarthy responded to theGlobe with an email that smells a lot like he consulted the studio's PR and legal teams before writing it. He refused a subsequent request to do an interview that addressed the question directly (when poked in a sensitive place, entertainment types tend to pull their heads back inside their shells and stay there).

McCarthy wrote:

"We spent enormous time researching in depth what happened in Boston — interviewing individuals, reviewing e-mails, poring over court documents. The movie is based on real events and uses, by necessity, scenes and dialogue to introduce characters, provide context, and articulate broad themes. That is true of every movie ever made about historical events.

"We understand that not everyone will embrace the way they are portrayed in the film, but we feel confident, based on our extensive research, that the movie captures with a high degree of authenticity the nature of events, personalities, and pressures of the time."

As generally fair-minded as "Spotlight" is, it's evident that the Catholic Church is the story's "big bad," to which no quarter is given — and that goes for all the Catholics portrayed. That could be for dramatic effect or it may be that the filmmakers felt merciless toward the Church and allowed that to bleed over into being merciless to individual Catholics.
Click
here
to read the whole thing, which includes a video interview with Dunn.
Image: Courtesy Open Road Films
Don't miss a thing: head over to my other home at CatholicVote and like my Facebook page.