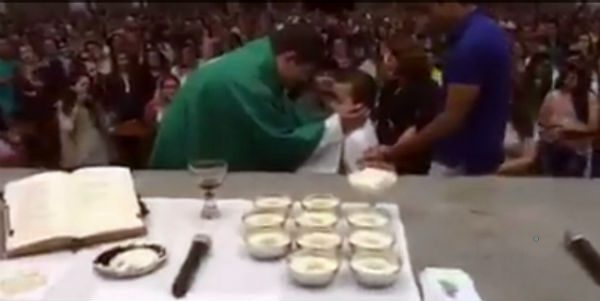 This video (CLICK the word video to watch) of a six-year-old cancer patient receiving the Eucharist for the first time has almost 4 million views since being posted on Nov. 24. Why, is no mystery.
Esse garoto de 6 anos está com cancer e nesse dia fez sua primeira comunhão. Vejam a reação dele ao receber o corpo e sangue do Senhor.

Posted by Edileuza F. Dos Santos on Tuesday, November 24, 2015
Image: Screenshot
Don't miss a thing: head over to my other home at CatholicVote and like my Facebook page.