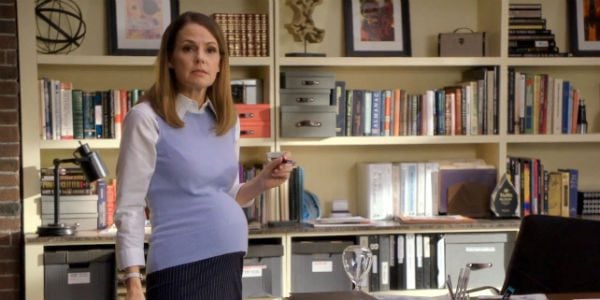 A pro-life message can sneak into the most amazing places, even HBO's "Silicon Valley."
The Sunday, May 21, episode, called "Blood Boy," was the usual cornucopia of oddities that is the half-hour comedy about Pied Piper, a constantly pivoting startup company in the tech mecca of Palo Alto, California. It featured things we've come to expect from the show — copious amounts of profanity and off-color sophomoric humor (but zero actual sex scenes), sharp social commentary, quirky yet endearing characters and memorable one-liners.
Every now and then, though, "Silicon Valley," created by Mike Judge ("Beavis and Butt-head," "King of the Hill") and Alec Berg, offers little bits of faith and morality, which pop up in the oddest places. Over the years, if Pied Piper founder Richard Hendricks (Thomas Middleditch), a self-identified Episcopalian, stays true to his ethics, he often succeeds. But if he allows his less-upright companions to steer him in the wrong direction, he fails spectacularly (one failure did delete one-third of a porn company's premium content, so that was a good trade-off).
One character, programmer Guilfoyle (Martin Starr), does claim to be a Satanist, but even he has his redeeming qualities, as much as even he wouldn't want to admit it — and there are hints at underlying childhood trauma.
A couple of seasons ago, blustery, bombastic, frequently stoned Erlich Bachman (T.J. Miller), who owns the suburban house — a k a "tech incubator" — where Richard lives, and where Pied Piper came into being, was upset at Monica (Amanda Crew). She's an associate partner at Raviga Capital (yes, it has its own Website), the venture-funding company that has supported Pied Piper.
Erlich felt she had betrayed the group and came out with:
Erlich: At least the actual Judas had the courtesy to kill himself after betraying his leader, Jesus Christ. He's the CEO of the world. Ever heard of him?
Monica: Got it. Went to Catholic school.
Erlich: Really? How long?
There was also a line that skewered the Bay Area's increasingly anti-family and anti-child character. One of Erlich's upset neighbors declared, "This neighborhood is mostly families — people with pets."
Heh.
On Sunday, two of the characters who seem to be the closest to caricatures — and one we have yet to meet — got their full measure of humanity.
First, there's Gavin Belson (Matt Ross), founder of the Google-like fictional company Hooli, who's the picture of a self-obsessed, greedy, power-mad tech tycoon. He even gets transfusions from Bryce (Graham Rogers), an apparently healthy young man — the titular "Blood Boy" — in search of eternal life (it's actually kind of a thing).
But, having lost his job at the company he co-founded, and been disgraced in front of everyone he knows, the air has started to go out of Gavin. In a rage, he even trashed his own luxurious house.
He briefly perks up when he decides to help Richard pursue his latest venture, a way to create a new Internet. Then Bryce turns on Gavin and announces he's writing a tell-all book.
For the first time, Gavin's deep emotions bubble up, and he has a real moment of despair and self-doubt. It's a good reminder that, despite someone's outer persona, a human heart beats underneath us all.
At the same time, over at Raviga, we discovered last week that managing partner Laurie Bream (Suzanne Cryer) is pregnant.
Here's a (profanity-free) peek at Laurie when she was new in her job, having succeeded eccentric genius Peter Gregory (unfortunately, actor Christoper Evan Welch passed away):
Laurie is socially awkward, literal and unemotional to the point of appearing robotic, but she's no dummy. When underling Ed Chen (Tim Chiou) throws a baby shower at Raviga for "Baby Bream-Garcia" — where the only women present are Laurie and Monica — Laurie realizes it's his attempt to undermine her because she's expecting.
Clued into this by fellow attendee Erlich, Monica decides to enlighten Laurie, only to find she's got this in hand. The exchange below followed (edited for language; emphasis mine):
Monica: Ed Chen has been making moves behind your back with the other partners, to try and force you out of Raviga.

Laurie: You are referring to the baby-shower ruse.

Monica: You knew about that?

Laurie: Monica, this is my fourth child, I'm no stranger to these types of machinations. However, I have countervailed it …

Monica: Your fourth child?

Laurie: Yes, as I was saying, I have spoken to our top LPs and lined up enough of them to leave Raviga and start a new firm. It struck me as an opportune time to jump ship.

Monica: Holy s**t, you're a f*****g ninja.

Laurie: No. Even though your disclosure just not had absolutely no actionable value, it did reveal tremendous loyalty, so all is well now.

Monica: So you're not mad at me anymore?

Laurie: No, Monica. I am a human being, just like you, like Ed Chen, (points to her belly) this. A question, Monica, would you care to jump ship with me? You are, after all, my best friend.

Monica: What?
Now, I don't know who the "Garcia" is in "Baby Bream-Garcia" — husband, boyfriend, lesbian partner, sperm donor … and for right now, I don't care. It was a subtle yet sweet moment, done without fanfare or sentiment.
Beginning with "King of the Hill," it's evident that Judge's politics lean right, and he does have a background in programming. As for his faith, I honestly don't know for sure, but I do know he went to a Catholic high school in Albuquerque, N.M.
Wherever he is now spiritually, evidently something stuck.
Again, if you have no tolerance for crudity or profanity, don't watch "Silicon Valley," and if you do watch, send any kids to the neighbors'. Could it be done without the language? Sure, but without sex or violence, and with only the briefest and infrequent flashes of partial nudity, one supposed HBO demanded something edgy. Also, it's not like it's unrealistic, and unlike in a lot of shows, it's used for comedy, not in an angry or aggressive way.
But, under it all, there is an essential sweetness to this show and a genuine love for each of its characters, no matter how damaged or flawed or or misguided, and a real sense they can be redeemed.
PS: If you like the SeeFood app featured in the show, it's actually real now.
Image: Courtesy HBO
Don't miss a thing: head over to my other home, as Social Media Manager at Family Theater Productions; and check out FTP's Faith & Family Media Blog.