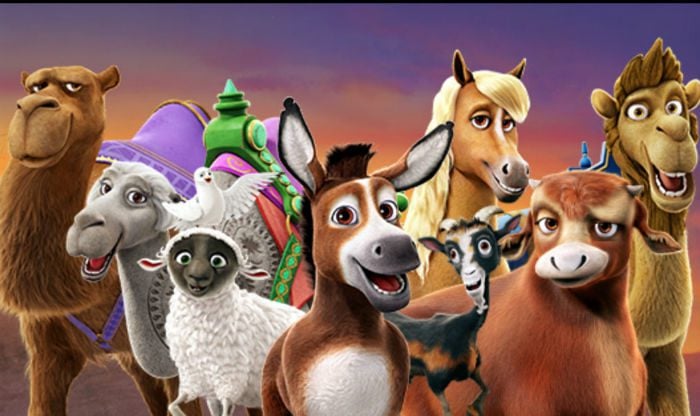 Hitting theaters on Nov. 17, Sony Animation and Affirm Films' "The Star" is an animated movie that kids will love, but not just kids.
I've now seen it twice and laughed uproariously — and was touched — both times. It's got high-quality animation, a witty script with elements of danger (but not too much for little ones), great songs (they had me at Pentatonix), and very human portrayals of Mary and Joseph (voices of Gina Rodriguez and Zachary Levi).
With some artistic license, "The Star" tells the Biblical Nativity story from the point of view of the animals, especially Bo (Steven Yeun), the donkey that winds up carrying Mary to Bethlehem, and his best pal, Dave the dove (Keegan-Michael Key). The animals can talk to each other, but to humans, they just sound like animals.
"The Star" achieves the nearly impossible — it tells a truly Christian story that should appeal to all ages, with heart, joy and real laughs.
Other voice talent includes Patrica Heaton (Edith the cow); Tyler Perry, Oprah Winfrey and Tracy Morgan (The Wise Men's camels); Anthony Anderson (Zach the goat); Kris Kristofferson (old donkey); Ving Rhames (Thaddeus the dog); Kelly Clarkson (Leah the horse); Kristen Chenoweth (Abby the pygmy gerboa); and Christopher Plummer (King Herod).
"The Star" is also a very ecumenical affair. Executive producer DeVon Franklin is  a Seventh-Day Adventist; Heaton is a Catholic; the director, Timothy Reckart, is a Catholic (scroll down for a one-on-one video interview!); and many more cast members, such as Perry, Clarkson and Chenoweth, are non-Catholic Christians.
While the movie should have appeal to those whose Christmas is more secular, it doesn't shy away from the idea of the Nativity as the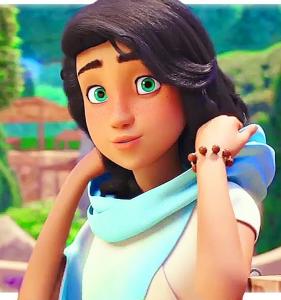 story of the birth of the Son of God.
Along with Bo, the main character is Mary, who is portrayed as a kind and loving, faithful but very human young woman. There's great sweetness in both her relationship with Bo — and also with Joseph, who finds himself in an impossible situation.
As Reckart told me:
What would be wonderful is for people to feel like they spent time with The Holy Family. That through the eyes of the donkey, Bo, or all the other animal characters, they've had a chance to actually be there in person as third-party witnesses to the birth of the Savior

Part of that is, we've really tried to humanize Mary and Joseph and show them and their struggles. In Joseph's case, in particular, just the stress of a guy who wants the best for his wife and his foster son, but he has to confront the fact of his failure. Here they are having a baby in a barn surrounded by animals. This is not how he pictured it turning out, but that's the guy had to learn to let go and let God take the wheel, and accept that not everything is in his control.
Last weekend, I went to a press event for "The Star" and sat down for video interviews with cast members and with Reckart — who's featured below in the first of the videos. I especially loved what he said about the universal call to sanctity, and how that applies to the greatest of lay saints, Mary and Joseph.
Enjoy!
And, here's the trailer:
Image: Courtesy Sony Animation/Affirm Films
Don't miss a thing: head over to my other home, as Social Media Manager at Family Theater Productions; and check out FTP's Faith & Family Media Blog.