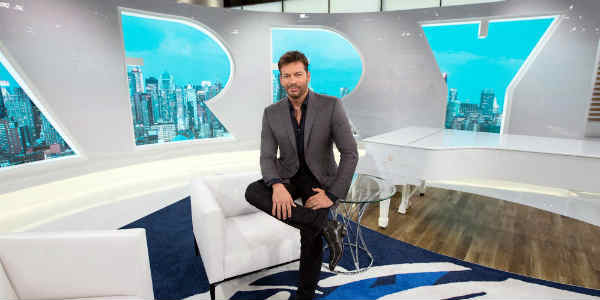 After only two seasons, NBCUniversal Television Distribution has canceled "Harry," the daytime talk show starring Catholic crooner Harry Connick Jr.
From Variety:
"'Harry' is ending its run after two seasons," a spokesperson for NBCUniversal Domestic Television told Variety. "Harry is a phenomenal talent, and it's been a great partnership, working with the Fox stations and other supportive groups on this truly unique show.

"Harry" will continue to tape through September. For the week ending Jan. 28, the most recent for which data is available, the show averaged a 0.9 Nielsen rating.

"I have truly loved doing this show and appreciate you welcoming me into your homes every single day," Connick said. "I'm incredibly proud of the show we produced over the last two seasons. We tried to create a safe place where families could gather to be entertained, uplifted and inspired, and where we could celebrate everyday women who work hard to make our world a better place.

"I am truly grateful for the opportunity and will continue to find avenues to uplift our country."
Connick isn't missing a step, heading to the stage to
star in a musical version
of the 1973 movie "The Sting." He's playing Henry Gondorff, the role made famous by Paul Newman. Gondorff teams with a small-town grifter (played in the movie by Robert Redford) to take down a corrupt Chicago racketeer in the '30s.
After a March 29-April 29 run at the Paper Mill Playhouse in Milburn, New Jersey, the show is expected to to move to Broadway.
Back in the summer of 2016, at a press event for the premiere of "Harry," I
asked Connick
which prominent Catholic he'd like to have as a guest.
Well, why don't we start with the pope? And we'll work our way down from there.
Pope Francis has yet to make an appearance, but the show is shooting until September. So if anyone out there has a direct line to the Vatican, now's the time.
Here's Connick, on the set of "Harry," discussing faith and more with Matthew Faraci of Dove Channel's "Frankly Faraci":

Image: Courtesy NBCUniversal Television Distribution