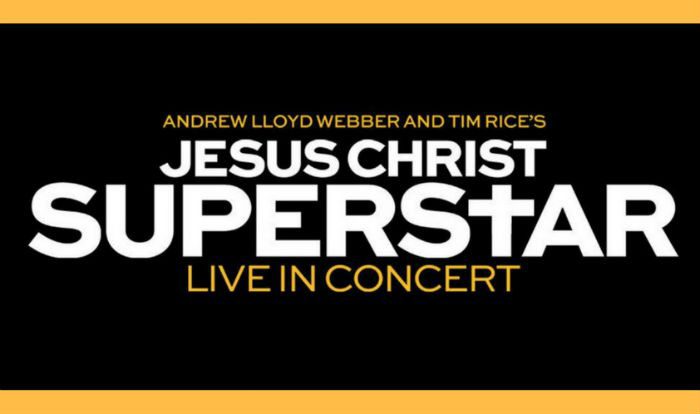 The cast is rounding out for NBC's "Jesus Christ Superstar: Live in Concert," airing Easter Sunday, April 1, with the announcement of "Hamilton" vet Brandon Victor Dixon as Judas.
Dixon, who took over the Broadway role of Aaron Burr from Leslie Odom Jr., joins already-announced headliners John Legend as Jesus, Alice Cooper as King Herod, and Sara Bareilles as Mary Magdalene.
The stage and movie cast for Andrew Lloyd Webber and Tim Rice's "Superstar" was young and multicultural, and this one is proving no different. Also on deck are "The Exorcist" star and Tony nominee Ben Daniels as Pontius Pilate; Tony nominee Norm Lewis as Caiaphas; Broadway vet Jason Tam as Peter; Jin Ha ("M. Butterfly") as Annas; and Swedish rock singer Erik Gronwall as Simon Zealotes.
Gronwall appeared on the Swedish version of "American Idol" in 2009:
Here's a taste  of 2016 Tony nominee Dixon performing a song by Adele:
In terms of  the personal faith of the cast, this certainly isn't a bunch of Christian pop stars or full-time gospel singers. With the exception of Cooper (a k a Vince Furnier), a vocal revert to the Christian faith, this appears to be a largely secular cast, at least in terms of public persona.
From the look of their resumes, though, the announced cast members, including  many stage veterans, have outstanding vocal and acting talents, and should pull off their roles with aplomb.
My only hope is that, in any press leading up to the performance, and in the handling of the material in the musical, that those who may not hold the Bible or Christ in high esteem have consideration and respect for those who do — since these folks will likely comprise a major part of the audience they're hoping will tune in.
"Jesus Christ Superstar" is music and drama, not theology — and it's never pretended to be a vehicle of evangelism. But, it has functioned that way for many people whose first exposure to the Passion of Christ was through its music.
I don't expect NBC, British theater director David Leveaux, or producers Universal Television, The Really Useful Group, Marc Platt Productions and Zadan/Meron Productions to be the least interested in whether the "Superstar" leads people to faith. All they care about is pulling it off, and pulling in ratings.
But they're unlikely to score those ratings if Christians stay away out of concern or apprehension. After all, it's no accident that NBC has scheduled "Superstar" on Easter Sunday, the most solemn holiday of the Christian year.
At Easter 2016, Fox and producer Tyler Perry (a professed Christian) did a good job with "The Passion," presenting a contemporary-music retelling of Christ's final days, with a modern setting and pop stars, but with respect and affection for the source material.
"Jesus Christ Superstar" has the potential for doing the same. We shall see.
Image: Courtesy NBC