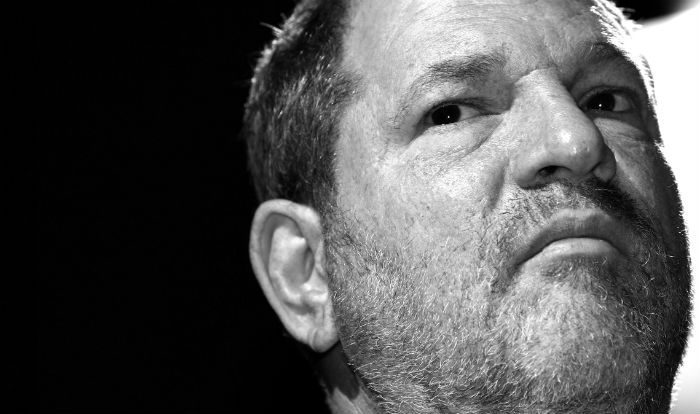 On March 2, in an unusual Friday-night episode, PBS' investigative series "Frontline," co-producing with BBC Current Affairs, takes on a topic that will no doubt be buzzing around  the 90th Academy Awards attendees on Sunday — the fall of mogul Harvey Weinstein.
The one-hour "Weinstein" reviews the sexual harassment — and worse — allegations against the producer and co-founder of Miramax Films and The Weinstein Company, and the lengths to which he allegedly went to protect himself from the consequences. It doesn't bring anything new to those who have been following every twist and turn of the scandal, but it's comprehensive and dispassionate in its reporting, which brings the anguish of the women interviewed into sharper focus.
Included in the film are comments from Ronan Farrow, whose explosive Oct. 10 expose in The New Yorker first brought the story to international prominence. In the wake of that, as anyone who watches any news knows, there's been an avalanche of accusations and allegations against a broad swath of powerful men, from women and men alike, covering entertainment, tech, business, politics and sport. Some careers have likely been permanently ruined (although, given Hollywood and politics' famed toleration of all sorts of behavior, one never knows), and others have been badly damaged.
On a terribly tragic note, Jill Messick, the former manager of Weinstein accuser Rose McGowan, was caught up in the scandal and took her own life in early February. Once these things start, it's hard to predict what collateral damage will be caused.
As Catholics, we're acutely aware of human failings and evil intent, and the terrible toll they can take on the powerless and innocent. We're also aware that bringing this sort of rot out into the air, as painful as it is, can bring about institutional change. We've seen it, however delayed and imperfect, in the Church. Time will tell whether the other industries currently affected can shift course.
From the "Frontline" press release:
"I think looking back that I did know and I chose to suppress it," Paul Webster, former head of production of Miramax, says in his first television interview on Weinstein's alleged sexual misconduct.

"I think we were all enablers. I think we were we were all complicit."
"I had no idea of the breadth and enormity of the story. I thought he just preyed on us," a former Weinstein assistant, Zelda Perkins, says in the documentary.

"That was the most shocking thing, realizing he was a predator and he had been seriously abusing people with total impunity for all this time."

…

FRONTLINE also sat down with Eric Schneiderman, the New York State Attorney General who filed suit against The Weinstein Company: "[Weinstein] was using the company to advance his sexual interests and there are a lot of employees who were either manipulated or intimidated into helping him along," Schneiderman tells FRONTLINE.

…

"Any time you have a story like this, where people are getting hurt over decades and decades, there are people around who knew enough and could have done more to stop it," Ronan Farrow of The New Yorker tells FRONTLINE in the documentary.
"Weinstein" premieres Friday, March 2 on PBS stations (check local listings for time and channel in your area); and streams online at pbs.org/frontline, and on "Frontline's" Facebook page, at facebook.com/frontline.
Image: Courtesy Frontline/PBS
Don't miss a thing: head over to my other home, as Social Media Manager at Family Theater Productions; and check out FTP's Faith & Family Media Blog, and our YouTube Channel.