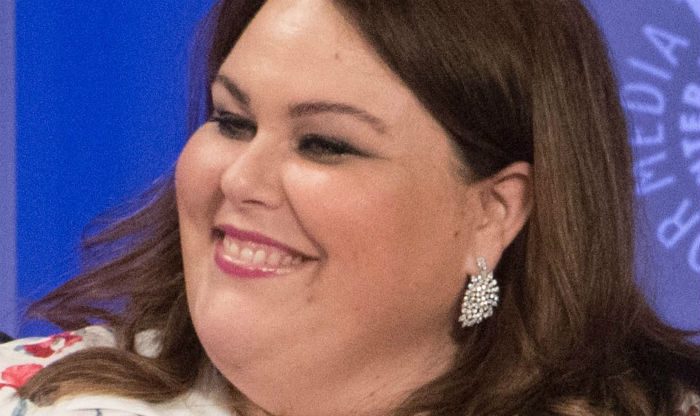 As the first project under his new deal with 20th Century Fox, through Fox 2000, "Miracles From Heaven" and "The Star" producer DeVon Franklin is doing "Breakthrough" [UPDATE: Formerly titled "The Impossible"] a fact-based, faith-filled film about a mother's determination and the power of prayer.
Roxann Dawson will direct from a script by Grant Nieporte, based on Joyce Smith's book "The Impossible: The Miraculous Story of a Mother's Faith and Her Child's Resurrection," published in late 2017. Smith penned the book to recount how her faith and prayer brought her adopted 14-year-old son, John, back to life after a fall into a frozen lake in Missouri stopped his heart.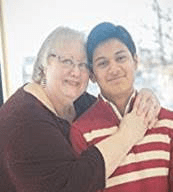 Here's Smith's bio from Amazon.com:
JOYCE SMITH was born in Wichita, Kansas, and due to her father's job, grew up all over the country. She retired in 2001 and lives in St. Charles, Missouri, with her husband Brian, with whom she has four sons-Joseph, Tom, Charles, and John-and five grandchildren. Joyce keeps busy with her kids' and grandkids' activities, and enjoys cross-stitch, crochet, and decorating. Joyce loves speaking to audiences about what God has done and continues to do for her family.
"This Is Us" star Chrissy Metz plays Smith; and "That '70s Show" star Topher Grace plays the small-town pastor who helps Smith and her community endure the ordeal. "Breakthrough" is currently in production into May in Winnipeg, Canada.
Speaking to EurWeb.com in February to mark the DVD release of "The Star," Franklin had this to say about "Breakthrough":
"[Breakthrough] is my next film and it comes out next spring and I start production on it at the end of March. It's the true story of a mother who prayed her dead son back to life. Chrissy Metz from "This Is Us," is starring as the lead and I'm so proud. She has that emotion and connectivity that we knew would add to the movie and elevate it in a profound way. I'm just so excited to be able to work with her."
Recently, I contacted Joyce and John Smith and sent questions via email. Here are the answers from Joyce:
Tell me about how you came to adopt John, and what he means to you.       

My husband and I lost two babies through miscarriage. We were never able to have children after that. My husband Brian went on several mission trips to Latin America and fell in love with the children there.

On Feb 12th, 2000, Brian came home with a packet on adoption.  We decided to see if we could adopt. We filled out paperwork and went through the process. In November of 2000, we brought John home to live with us. We adore John and can't imagine our life without him. He is the light of our family.

How did the writing of the book change your life? 

It was not something that we went looking to do, God brought it to us. We were on a TV program with Rev. Samuel Rodriguez,l and DeVon Franklin just happened to be on the same show. We had no idea who he was. After he heard our story he was interested in making it into a movie.

Two years later, we have a book and movie because God brought us together for this purpose. The book has opened doors to minister and share this miracle with the world. It's humbling to have God trust you to share His miracle. It amazes me to hear people share what the book has done for them and change their faith in God.

What did you think when you first heard it was going to be a movie? 

I was blown away, more like speechless — and that is rare for me.  I knew God was going to use this story to give hope, but not on this scale.

What does having DeVon Franklin involved mean?  

God's plan for all of this has been perfection all the way. God had the perfect man He trusted for the job and brought him to us in an amazing way. DeVon is an awesome talented young man we could not be in better hands.

He is kind, humble and wants to have an outstanding movie. He loves God, and his ethics lead and guide him. I'm thankful to call him friend, and I've also adopted as a special son.

Do you think Chrissy Metz is the right person to portray you? 

I have not met Chrissy as yet; I am looking forward to that pleasure very soon. I don't watch a lot of TV so the first time I saw her was after the Super Bowl, with the special episode of "This Is Us." Outstanding show; I can see why it is so popular.  I'm positive she will do a fantastic job in the movie.

We're awaiting the casting of John — what are your feelings about that at this moment? Anyone in particular you hope plays John?   

Not really I trust DeVon and our movie director, Roxann Dawson.  I know they will select the best person to do the part. My big request is to meet Tyler Perry… (as far as I know he is not part of the cast) but I love his character Madea, she is my alter ego.  That is a special request I have made to DeVon.

[UPDATE: Since this was written, Puerto Rico-born Marcel Ruiz — Alex Alvarez in Netflix's "One Day at a Time" — was cast as John.)
And now, here is the Q&A with John:
What do you hope the movie does for people facing apparently hopeless situation?

I hope the movie will show the world that there is a God; that God is still on the throne and still as powerful as when He parted the Red Sea; that nothing is Impossible with God.

Do you think your life was spared for a purpose?

Yes. God has a calling on my life to share this story.

What is the message you'd like to send to other adoptees?

My fellow adoptees, whether you know the story of your real parents or not, be thankful for the family that is here with you today. It took me years to forgive my birth mother, when all I thought was she hated me and abandoned me — when she saved me and gave me the opportunity to be with the family I'm with today. My parents may have white skin, but one thing I truly believe we share is blood. So it may hurt, you may not know why, but God has a plan and a purpose for your life.

How do you feel about seeing your story on screen?

My story is amazing but in reality it's not my story. It's God's story he just gave it to my family to share to the world. I look for forward to watching lives transform because they see that God is still alive.
More as we have it!
Images: Wikimedia Commons/Joyce Smith
Don't miss a thing: head over to my other home, as Social Media Manager at Family Theater Productions; and check out FTP's Faith & Family Media Blog, and our YouTube Channel