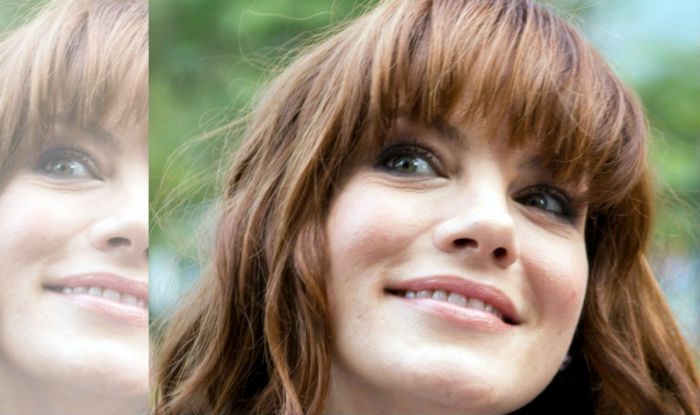 Michelle Monaghan said she was raised Catholic but currently is in the spiritual-but-not-religious camp. But that hasn't stopped her from hopping from one streaming-service project exploring faith to another.
Her Hulu series "The Path," in which she played one of the leaders of a fictional New Age cult, was just canceled after three seasons. Regarding the show, Monaghan told Interview Magazine:
I wrote about my own experience with my own faith. I grew up Catholic. I'm not religious now but I would say that I'm a very spiritual person and you're always in search of answers. I really wanted to understand someone that could be so devout, so convicted and come from a place of complete and utter faith, that they would, no matter what, choose their faith over their family.
Now Monaghan has hopped from Hulu to Netflix, as the female lead in "Messiah," created by Michael Petroni, which is set to premiere in 2019.  Among its executive producers are the husband-and-wife team of Mark Burnett and Roma Downey, who have been tackling subjects of faith in "The Bible," "Son of God," "A.D.: The Bible Continues" and a remake of "Ben-Hur."
Described as a 21st-Century political thriller, "Messiah" stars Mehdi Dehbi — born in Belgium to a family of Tunisian descent — as Al-Masih, a man who emerges from the Middle East claiming to have been sent by God and begins to garner followers.
From Deadline.com:
Is he what they say he is or is he a dangerous fraud bent on dismantling the world's geopolitical order, causing civil havoc as he beguiles the world's media and its audience? At its core, Messiah is a series that challenges us to examine what we believe and who we are.

Monaghan will play Eva Geller, a highly specialized US intelligence officer who pits her wits and years of experience against Al-Masih (Dehbi) – an incendiary religious-political figure emerging out of Syria whose influence is growing. Whip smart, tenacious and determined to prove she is right, Eva literally goes to the ends of the earth to prosecute this allusive figure while running headlong into the truth about her own moral convictions.

Petroni, Burnett and Downey executive produce with James McTeigue, and Andrew Deane.
Australian McTiegue made his directing debut with "V for Vendetta" and worked on the provocative Netflix science-fiction series "Sense8," both of which paired him with the writer/producer transgender Wachowski siblings. He's set to direct "Messiah."
Creator Petroni also wrote  the World War II drama "The Book Thief," the Anthony Hopkins exorcism drama "The Rite," and "The Chronicles of Narnia: The Voyage of the Dawn Treader." With Richard Hatem, he also created the 2003 ABC series "Miracles," starring Skeet Ulrich as a man who investigates possibly supernatural occurrences.
So, Petroni seems to have a background in faith-related and even Catholic subjects, so we'll have to see what angle he takes in "Messiah" — which is starting out with a pretty bold title. But, then, Netflix and other streaming services prefer high-concept, controversial material to break through the clutter.
Interestingly, in a recent speech at the Milken Institute Global Conference in Beverly Hills, California, Burnett didn't seem all that fond of working with Netflix.
From Deadline.com:
"Netflix is less attractive to me," MGM TV and Digital Group president Mark Burnettsaid today at the Milken Institute Global Conference in Beverly Hills. "I want to own my IP around the world," he added, touting his preference for overseas sales and franchising as opposed to a single worldwide license fee like the one offered by the Reed Hastings-run streaming service.

…

"I have paid for Netflix for a decade but I have no relationship with them emotionally as a customer," Burnett said, pondering what kind of connection content creators can have with consumers in a fast-changing marketplace. "In the future, how do you get that relationship with customers? The closest example in our world is Amazon, I guess."
Will "Messiah" convince Burnett that Netflix is the promised land? Stay tuned.
Images: Wikimedia Commons
Don't miss a thing: head over to my other home, as Social Media Manager at Family Theater Productions; and check out FTP's Faith & Family Media Blog, and our YouTube Channel