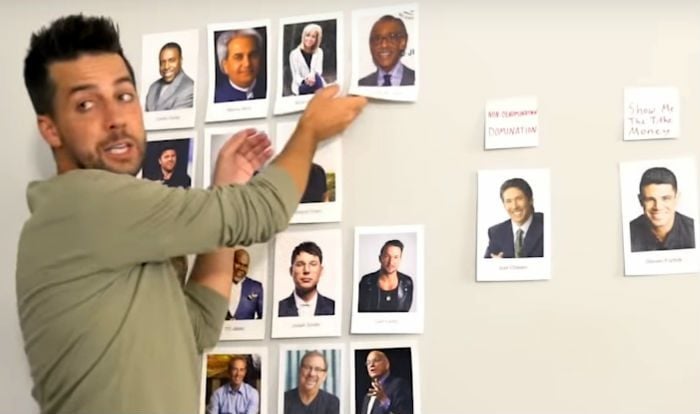 Sometimes we all need a laugh. Here are three videos that I stumbled across today that take a look at the lighter side of faith.
First up, veteran Christian comedian John Crist, whose sensibilities lean more toward the Evangelical end of the spectrum, takes on the timely subjects of celebrity pastors (yeah, they exist) and fantasy football, with a mash-up video called "Celebrity Pastor Fantasy Draft."
But, you say, I don't know about these people! All I can say is, "Wait for it …" (Yeah, we get tweaked a bit, but it's fine.)
Next up is a trailer for season two of the Netflix series "American Vandal," which satirizes true-crime documentary series like "Making a Murderer." I haven't seen season one, and the trailer is all I've seen of season two, but it is amusing (with some slight crudeness and profanity).
Season two is set in a Catholic school, but at least in the trailer, it seems that the mystery is about something other than that (for once).
Last up is a comedy routine by Catholic convert David Gray. It's a standup routine, but it doesn't appear to have been shot in front of an audience, so you'll have to supply your own laughter. He's coming from the point of view of an on-fire convert looking at cradle Catholics who may be a bit less committed.
He also tweaks Protestants a bit (some balance for John Crist above).
As a revert, I resonate with a lot of this, but I'd also like to say thanks to all the cradle Catholics who kept the light on and the pew warm until I came back. Much love!
As a bonus, click here to see Catholic comedian Sally Edwards talk about marriage and family.
Oh, wait, I can't leave without including John Crist's friendly satire of "Fixer Upper," which amused its Christian hosts Chip and Joanna Gaines (and I've already written about his "Church Hunters" videos).
Images: YouTube screenshot