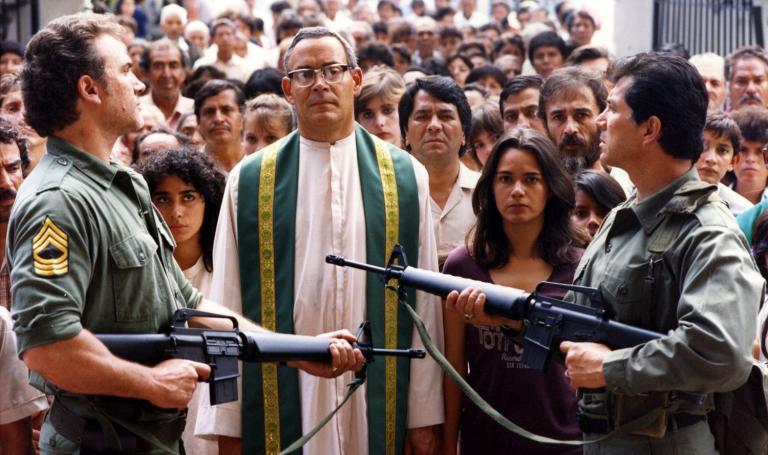 On Sunday, Oct. 14, at the Vatican, Pope Francis will canonize Blessed Óscar Arnulfo Romero y Galdámez, Archbishop of San Salvador in the Central American nation of El Salvador. If you don't know who he was, then there's a biographical movie available to fill in the gaps.
Produced by Catholic company Paulist Pictures and originally released in 1989, Romero profiles the last few years in the life of a formerly complacent priest who became a committed leader and, as archbishop, opposed tyrannical oppression in El Salvador. He spoke out against poverty, injustice, assassinations and torture, until he was assassinated while celebrating Mass in the chapel of the Hospital of Divine Providence.
No one was ever convicted of the murder, but a U.N. commission determined that a political extremist ordered the killing.
Raul Julia stars as Romero; with Richard Jordan as Father Rutilio Grande, S.J.; and then-Falcon Crest star Ana Alicia as fictional character Arista Zelada, an upper-crust friend of Romero's. The cast also includes Tony Plana, Omar Chagall, Harold Gould, Eddie Velez and Tony Perez.
John Sacret Young (China Beach, The West Wing) wrote the script; John Duigan directed. Also on hand for the filming in Mexico was Paulist priest Father Ellwood "Bud" Kieser, C.S.P., founder of Paulist Productions (he also established the annual Humanitas Prize in 1974).
Father Kieser originally pitched the story to Hollywood before deciding to just make it himself. According to a 1988 story in The New York Times:
Of the $3 million raised for the film, $2 million comes from the board of Paulist Pictures, the media wing of the Paulist Fathers, an order that specializes in serving non-Catholics and has for many years produced the television program Insight. But Roman Catholic bishops in the United States pitched in, too, by offering $238,000. Smaller sums were contributed by the Oblates of Mary Immaculate and the Latin American desk of the United States Catholic Conference.
Paulist has partnered with Catholic Relief Services for the release of the remastered Romero: The Collector's Edition, which came out on DVD in September, and is also available to stream on Amazon Prime Video. Click here for the film's official website, which includes information on how to host a screening.
At a September event in Los Angeles that also featured exposition of relics of Romero, the Mexican-born, Texas-raised Alicia recalls the experience of working on the film.
"It was quite extraordinary on the set and outside the set because of the people we were working with," she says. "Raul Julia, Tony Plana, so many incredible actors, and the writer and the director, and Father Kieser, in the most beautiful place in the world.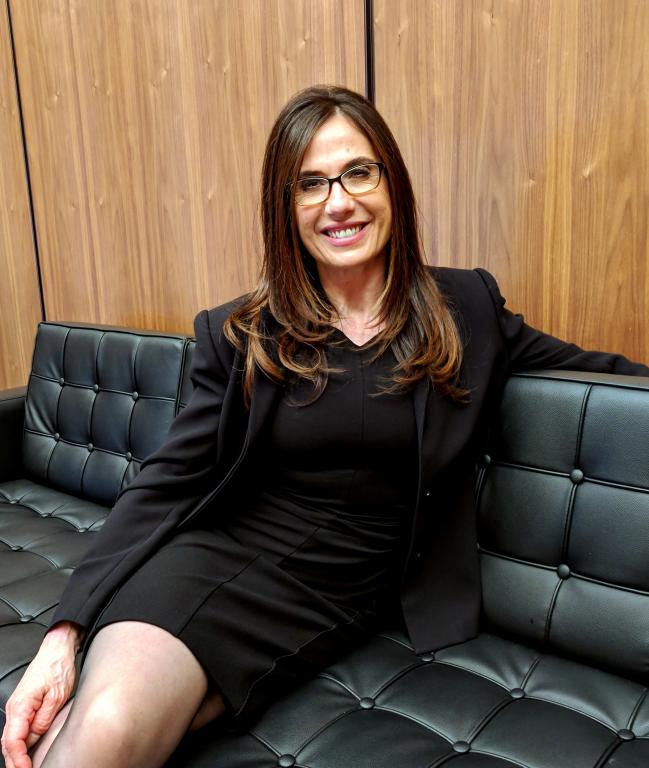 "So, the memories of the actual experience on the set and off the set in that location are really spiritual and moving and joyful. So, very collaborative. There was a whole feeling of the human perspective.
"That's wonderful to remember. It was good to really be faced with again, now, because it was about how you stand up for human rights, no matter where the abuse is coming from, really."
She adds, " It's good to be reminded there are brave men. When you see a parade of men who, maybe, are not that brave, it's amazing to be reminded that there are brave men who will stand up, or women, or just brave people, who will stand up.
"Oscar Romero, is, for me … it's a very different kind of bravery to Bud Kieser, but I always felt it was a very similar kind of calling — a calling literally to take care of a human being. In the bigger sense, he just represents a person who is connected and feeling and cannot turn his head. That's what he represents to me.
"Most of us don't look. We don't want to look. It makes us feel like we have to do something, and who wants to do something, right? Bud did, in a different way than Romero, but they both did a lot with what they were given. They're inspiring human beings to me, and I really do feel it's both, because I had the relationship with Romero at the same time I had the relationship with Bud.
"Bud's entire feeling of this being a prayer … really, the filming of this movie was a prayer."
Images: Courtesy Paulist Productions; Kate O'Hare