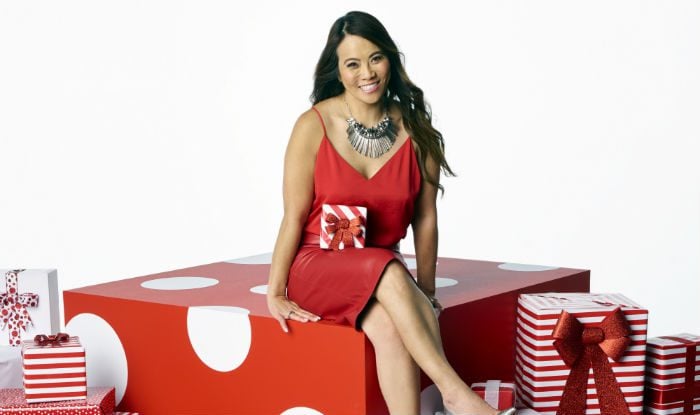 Let me confess up front, I am what Dr. Sandra Lee calls a "popaholic." I love to watch her Dr. Pimple Popper YouTube videos, no matter how gross or weird they are. And I'm not alone.
The Southern California dermatologist, self-dubbed "Dr. Pimple Popper," has 4.6M subscribers to her YouTube channel. On Twitter, her @SandraLeeMD account has 102K followers; and the account for her TLC show, @DrPimplePopper has an additional 30.2K followers (she also has an online TLC show, subtitled This Is Zit). She's the very definition of a legit social-media phenomenon.
Beginning with a few short videos of minor procedures on Instagram, Dr. Lee — who is as charming as she is efficient with her medical instruments — has found unlikely success with graphic videos of her removing cysts, lipomas, blackheads, whiteheads, dilated pores of Winer and other skin issues. The more gunk that comes out of one — and especially if it squirts, or "pops" — the more her audience loves it.
Now, on Thursday, Dec. 13, she has a 90-minute special called The 12 Pops of Christmas, at 9 p.m. ET/PT (there's also a giveaway).  Says TLC:
This is a busy time of year for Dr. Lee, as her patients are looking to remedy their skin issues before attending festive parties, family dinners and the endless photographs that are taken throughout each holiday season. With her office decorated in all the usual holiday trimmings, Dr. Lee and her elves will ensure a merry good time for all as they squeeze, pop and extract their way to better looking skin.
The daughter of a dermatologist and a nurse, and the wife of a dermatologist, Lee's chatty, personable way of relaxing her patients while dealing with their problems under local anesthesia, has endeared her to millions. The issues she faces in her videos aren't necessarily life-threatening, but they can be unsightly, uncomfortable and potentially life-ruining.
From a recent interview with the Chicago Tribune:
The thing about the show, which has been so nice for me, is the fact that I don't get to see that in my real world. Most of us don't as doctors. You don't get to see what positive effect you've had on somebody. (Production goes) back and they interview these people afterwards, and you see them deal with their life after some big growth maybe was removed. To see how it has changed their life, sometimes tremendously, it's such a treat for me to see that.

You don't really think about it because you go on to your next patient, you go on to the next thing. You don't really step back and think about what you're actually doing, that something that you do that's just your job actually can change somebody's life so tremendously. I like to say TLC just makes me look really good. I feel like they do. It really makes me feel proud of what I do, and that's really nice.
But, unless you're a popaholic, you're likely asking yourself, why would anyone want to
watch
this stuff?
I've been thinking about that, and I suspect there are lots of answers. For example, we're all curious; there's something weirdly satisfying about popping something on yourself (and apparently watching it pop on others); we all have skin, and we can see it, so these are more relatable and understandable than most medical issues; and it's just amazing sometimes what the human body can do.
Really, when you see a little bump, and then you realize how deep it goes … OK, I'll stop there. But there are life lessons from watching Dr. Lee, and here are a few I've garnered from watching her treat cysts, that I find applicable to many thing in the news.
First, you have to admit you have a cyst and be willing to get it treated. If it's something you can't manage yourself, and it may involve, like, needles or a scalpel, there's understandable reluctance. After all, it's just a bump, right? I can live with that … until you can't.

So, first, a cyst has to be opened up. You can't deal with a problem unless you're willing to expose it to the world.

Then, all the old, accumulated cyst contents — a k a gunk (click here if you're interested in what it really is) — has to be squeezed and cleaned out. You can't leave any of it behind. Popaholics love watching this, but in other areas of life, really digging into the worst parts of a problem is not pleasant.

Each cyst has a sac, a membrane that contained the gunk. As Dr. Lee says, if she doesn't root out every last bit of this supporting structure for the cyst, it'll just come back. It's one thing to clean up a problem; it's quite another to make sure you've gotten rid of everything that caused it to happen in the first place. But you have to, or one day, sooner than you expect, you're back to square one.

As goes the human body so goes relationships and families and organizations and countries. Address the issue; expose it to the light and air; clean out the accumulated bad stuff; and make sure that every bit of what supported and caused it is gone. Then, it's time to close up the wound and let healing begin. You don't see the healing process for Dr. Lee's patients, but from personal experience, I can tell you it doesn't always go smoothly, easily or quickly. But, God willing, eventually you're healed.
So maybe that's why people watch Dr. Lee's videos — they're a microcosm of larger things we all have to cope with in life, and it's somehow comforting to watch someone who's skilled, pleasant and kind making it all better.
TLC has renewed Dr. Pimple Popper for a second season, which starts Jan. 3, and as with season one, she's dealing with more spectacular and difficult conditions that she faces in her YouTube videos. The tease is below, but be warned, it's pretty shocking. All of this is a good reminder, though, that many people are suffering, in ways we can see and ways we can't.
And on any given day, one of those people may be you or me.
Image: TLC