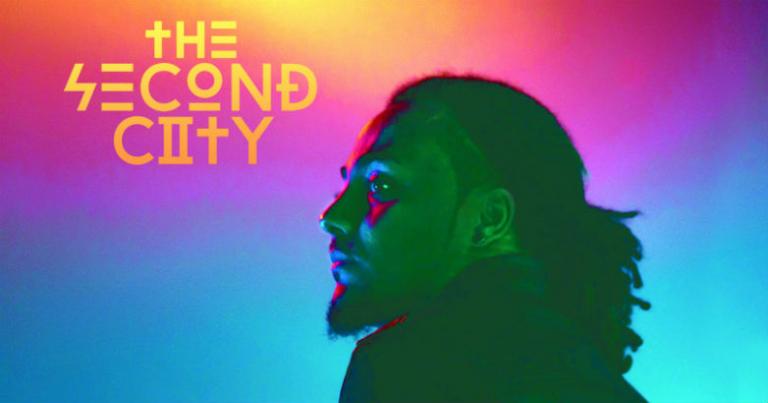 The son of drug dealer and an alcoholic, Steven Malcolm loved basketball, girls and Snoop Dogg, and slid by on barely-good-enough grades in high school in western Michigan. In 2010, the college freshman — his father long gone, and his mother having moved away — walked into a hip-hop worship service, and his life changed forever.
Over lunch in a Hollywood restaurant, he recalls, "I was just a normal dude. I played basketball, and I would go out on the weekend, party. I was the party/athlete guy. Didn't have no kids. I wasn't in and out of jail, wasn't selling dope. I wasn't in no gang. Me, I was like, 'I'm a good guy. I'm going to Heaven. I'm good.'
"Then I walked into this hip-hop church, and it was literally the first service that I actually heard and paid attention to in my life. The topic was about sin, but there's a difference between what's good on this earth and what's good from the perspective of the Lord. That's what really convicted me.
"All this time, I'm like, 'Man, I'm good. I believe in Christ, so I'm good. I'm in there.' But I'm not walking in the real world of my Creator. Jesus became more than just my Savior — that I didn't want to go to Hell — but he became the Lord of my life. I realized that, and it convicted me, and I found purpose in that.
"My story about growing up fatherless — I was always looking for a sense of purpose, a sense of identity. When you grow up without a dad, it's like, 'Man, who's my hero? Who do I want to be like?' But that's gone, so God just became that owner. There's a male figure that died and loves me, so I just accepted it."
Malcolm recently released a new album called under the 4 Against 5 imprint, part of Curb/Word Entertainment, called The Second City (the nickname for Montego Bay, Jamaica, where his father came from). Have a listen:
Malcolm says he's gotten good response from reggae, hip-hop and Christian-pop fans alike.
"You wouldn't necessarily know it's Christian 'til you listen to the lyrics," he says, "til you dissect the lyrics, even on the reggae aspect of things. Reggae music, essentially, is always uplifting, peaceful, unity-type talk. What I actually did with this project, finally, is get people to connect the dots that I'm Jamaican, and I'm not just doing reggae music to do reggae music."
After his personal revelation, Malcolm turned his musical talents to a higher purpose.
"I used to rap for fun," he says. "I always had the talent to rap. But, then in 2010, I went to a hip-hop church, and that's where I gave my life to Jesus.
"After a year of just basically getting rooted and knowing what it looks like to really be a Christ follower, my pastor was like, 'Yo, how do you want to serve the church?' I was like, 'I'll help on the worship team and read worship.' At the hip-hop church, our worshiping is hip-hop. That's where I learned the foundation of leading worship.
"We would take songs, as you hear, Good Love or Even Louder, that's the kind of music we would do at my church every weekend. That's where I would write music, where I'd perform my covers of praise songs. That's where that comes from. Then, me being Jamaican, I just always listened to reggae music. It's just full circle."
Some of Malcolm's old friends didn't quite buy his transformation at first.
"A couple of my homies," he says, " they were let down. They were upset. Or I stopped hanging out with them, so they would say, 'You're fake now.' It's just like, 'Nah.' But, now they understand. Now, I'm the guy that gets the call when they're struggling, or they need advice.
"It was growth. I see the growth from me becoming a man, because of what I chased. Then, a lot of my friends stayed stagnant. But it's cool."
In an homage to Malcolm's Jamaican roots, here's his rendition of Bob Marley's Redemption Song:
Asked what he'd like people to take away from his music, Malcolm — who just got married last August — says, "I honestly hope people just get inspired. There's something special that comes with somebody that's talking about something real. When people rap about, 'I got this. I got that,' it's like, 'No, you don't.'
"So, go to rapping about stuff that I actually live about, stuff that I've experienced, not only just Christianity stuff, but life stuff. Life stuff that has taught me lessons that are just on truth. There's beauty in speaking truth that just … yeah, man.
"If you're looking for your purpose, if you're looking for your identity, if you want to feel something, if you want to feel complete … you're created. Your Creator is the one who knows your purpose."
As for his contemporaries that are "spiritual but not religious," Malcolm says, "I just tell them, 'Yo, that's not the way to go, man. You don't have to say you're religious to love your wife or to love a friend. But, just know that I'm in love with the person who created me, which is the Lord, and I believe in the Scripture.'"
Click here for Malcolm's official site. He has upcoming tour dates in May; click here for those.
Image: Curb|Word Entertainment