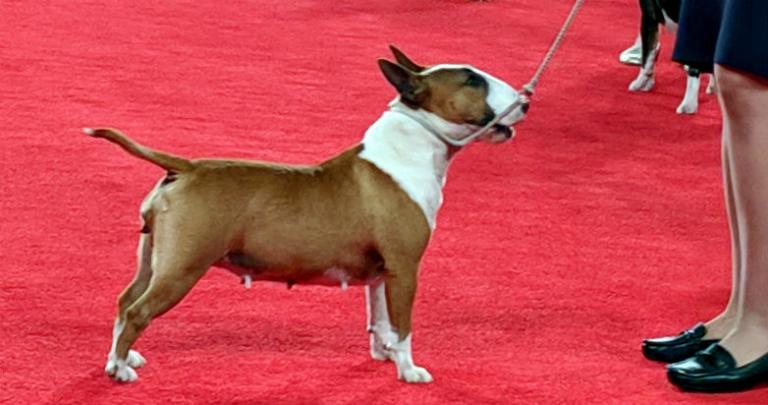 Airing Easter Sunday, April 21, at 1 p.m. ET/PT on NBC, the 2019 edition of The Beverly Hills Dog Show adds even more happiness to a day already filled with spiritual joy.
Recorded March 2 at the Beverly Hills-adjacent-adjacent (like, 43 miles away) Pomona Fairplex, the annual event is the creation of NBC Sports, along with hosts John O'Hurley and dog expert David Frei, who also team for The National Dog Show, aired on Thanksgiving Day on NBC. The main sponsor is longtime pet-food leader Purina.
This year, The Beverly Hills Dog Show moves from USA Network, where it aired for the last two years, to NBC itself, with such celebrities in attendance as snowboarder/skateboarder Shaun White; former NFL star and American Ninja Warrior co-host Akbar Gbajabiamila; TV hosts Mario Lopez and Maria Menounos; and actors Ashley Tisdale and Bo Derek. Adding commentary is Mary Carillo.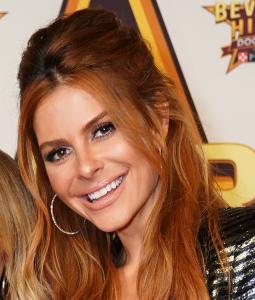 The Bible doesn't have much to say about humans and dogs — there's only one dog in it as a character, in the Old Testament Book of Tobit — but there's no doubt that humans and their canine companions have forged a deep, even spiritual bond.
So, while sitting at the show (which the public can attend) watching the judging of some of the 1,500 purebred dogs competing, and remembering that the show would air on Easter, I decided to get a little deep with Menounos, O'Hurley and Frei — all dog lovers and people of faith.
Here's their takes on the spiritual significance of their relationships with their dogs.
Maria Menounos, who credits her poodle with helping her recover after surgery for a benign brain tumor (not long after her mother was treated for brain cancer):
Oh, my God, are you going to make me cry right now? Holy moley. The spiritual relationship … I so hate you. OK, so, first of all, they're God's gifts. Period. End of story. I believe He sends them to us in different moments of our lives, when He knows we're going to need them.

Like, my poodle. She came into our lives after our other poodle, who was handicapped, had passed. So she had passed on, and we had the other four, and they were all reaching their senior years. So we were running a hospice in the house. It was like one after the other, and so I didn't want [the new poodle] because I wanted to give all of my love to these four, who were gonna need me in these next three years. I knew they were at the end. And I was like, "I can't take on another one and share one. How dare I?"

And so I was trying to find her a home so desperately. I went away, and at some point when I got back I basically realized, OK, this is it. My husband was in love. This was never going to change. She was with us. What I didn't realize is she was sent to us to help give them safe passage. And then at the same time, she was sent and she helped me and my mom for brain surgery.

She was literally on my chest in recovery in the hospital. I know I wouldn't have recovered like I did without her.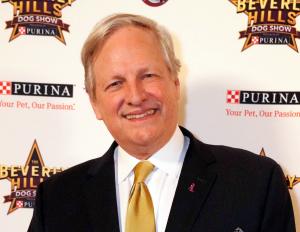 David Frei, who, in additional to being an American Kennel Club-licensed judge, has also promoted therapy dogs (and who is married to a Catholic hospital chaplain, and jokes, "I'm Catholic by marriage."):
The most important thing of all that is that our dogs are such a great part of our life and a great part of our family, that we include them in everything we do. When I do something with my dogs, they go with me. And when they're not sleeping and not eating, they're waiting for me at the door. And they come with me, I've said it several times, I thank them every day for letting me be the guy on the other end of their leash.
And John O'Hurley, one of the stars of Seinfeld, a song-and-dance man, a pianist, songwriter and author of The Perfect Dog.
[Dogs are] the constant reminder of what humanity is. Dogs don't know that they teach us about humanity as they do. Here are the two elements that they are constantly making us aware of: the inherent value and inherent vulnerability in every human being. If you think of every dog you've ever met, there is an inherent value, and there is the inherent vulnerability, as they are attached to us. None of them can make it on their own without us.

If we take that simple lesson and apply it to humanity, we have solved the dilemma of

Pictured: John O'Hurley — (Photo by: Nicole Weingart/NBCUniversal)

contemporary life. Just realizing the inherent value and the inherent vulnerability in every human being, all our civil strife, all of our differences, our angers, our complaints, would disappear, because everyone of us would be the four-year-olds in the school yard, that we all are still to this day. We've matured beyond it; we've put the scar tissue over us. We are now our covers. Dogs remind us of the inherent value and the inherent vulnerability in all of us in every moment.

And they are the consent reminders of what, if you can imagine, angels are: constantly rounding the edges of your lives; making us more palatable, kinder, gentler and more authentic; relaxing us from stress and realizing that we are not our future, we're not our past, and, if you look into a dog's eyes. you'll realize the present.

If you don't think that's correct, try to go discipline a dog for something that he did 15 minutes ago on the rug. I guarantee you his already forgiven himself for it.
Here's O'Hurley reciting the poem version of The Perfect Dog a few years ago for the National Dog Show
And, a sneak peek from Yahoo! at this year's Beverly Hills Dog Show:
Images: Kate O'Hare/NBC Universal