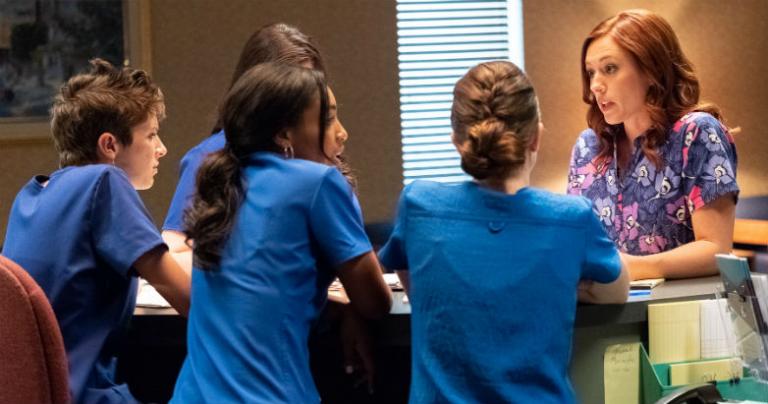 The pro-life feature Unplanned made a loud noise when it landed in theaters this past weekend.
According to Box Office Mojo, the fact-based drama (official site here), distributed by PureFlix, racked up a domestic total of $6,382,298 (roughly equal to its production budget).
Boosted by presales to churches and other groups, and owing to an aggressive grassroots campaign — and no thanks to several cable channels which refused to run ads — Unplanned ranked #4 on Box Office Mojo's list for the weekend, despite being in only a little over 1,000 theaters. It overperformed industry expectations, while Disney's Dumbo, despite making $45M in the same opening weekend, fell short of the studio's hopes for the highly-touted Tim Burton project.
Unplanned also had to overcome an R-rating, which mean that girls old enough to have an abortion in some places without their parents' knowledge couldn't go see a film about abortion without a parent or legal guardian.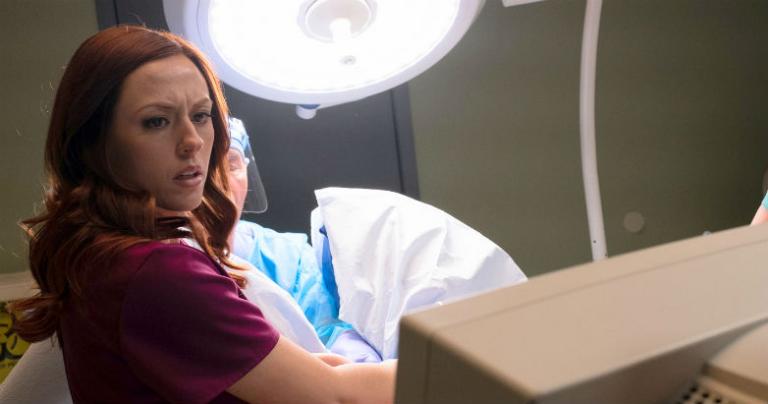 Unplanned is based on a book by Texan Abby Johnson, a former Planned Parenthood clinic director who quit in 2009 after, she says, personally witnessing an ultrasound-guided abortion she was asked to assist in. She then did a 180-degree turn and is now an ardent pro-life activist. For more on her story and other issues surrounding Planned Parenthood and the film, click here for an earlier post.
According to the @UnplannedMovie Twitter account — which was briefly suspended and has experienced ups and downs in follower numbers — the film is now expanding to 1,700 theaters. (BTW, as of right now, the film's Twitter account has more followers — 285K to 256K — than Planned Parenthood's @PPFA blue-checked account.)
As to the Twitter suspension, from the Hollywood Reporter:
After several users screenshotted notices of the suspension on the service and tagged Twitter and its co-founder and CEO Jack Dorsey, the account returned. "Thank you everyone for your support in letting @Jack & @Twitter know when our Unplanned Movie account was recently suspended without cause. We are back and excited for the great response we're getting in theaters this weekend. #grateful," read its first tweet after the disappearance.

According to Twitter, Unplanned was not suspended on purpose, but rather was linked to another account that had violated Twitter's rules. When one account violates those rules, the system then cracks down on linked accounts to mitigate the risk that the original banned account would simply move accounts. After reviewing this case a second time, Twitter decided the Unplanned account should not be affected by the other's suspension and restored it.
The same THR story quotes ad buyers as saying that Lifetime, Travel Channel, Cooking Channel, HGTV, Food Network, Hallmark Channel and USA Network all declined to run ads. Fox News and CBN (Christian Broadcast Network) said yes.
From another THR piece on the ad issues:
Lifetime, for example, told the film's marketers that they declined to air the commercial due to the "sensitive nature of the film," the ad buyers tell The Hollywood Reporter. The marketers though, note that the network — which is owned by A&E Networks, a joint venture of Walt Disney and Hearst Communications — previously promoted an interview with Scarlett Johansson where she pitches Planned Parenthood.

The Travel Channel, Cooking Channel, HGTV and Food Network, each of which are owned by Discovery, also refused to sell ad time for Unplanned due to the "sensitive nature" of the movie, say those who tried buying air time.

Other networks that refused to advertise the movie include the Hallmark Channel and USA Network, the latter of which is owned by NBCUniversal.

"We were looking to spend money, but they didn't want to get involved," said John Sullivan, a producer of Unplanned. THR reached out to all of the networks; Lifetime declined to comment while the rest did not respond.
As for reaction from Planned Parenthood, THR quotes this statement:
"The claims in this film are simply false. Planned Parenthood is proud to provide expert, high-quality health care to our patients, including safe and legal abortion, in a safe and compassionate environment. The movie promotes many falsehoods including most importantly, distortions and incorrect depictions about healthcare."
At film-review site Rotten Tomatoes, Unplanned scores 50 percent with 17 critics, but 94 percent with 2,237 audiences members.
In its second weekend, Unplanned faces fresh competition from the PG-13-rated superhero movie Shazam!, starring Christian actor Zachary Levi (Chuck, The Marvelous Mrs. Maizel), and the remake of the Stephen King horror film Pet Sematary.
Image: PureFlix Entertainment