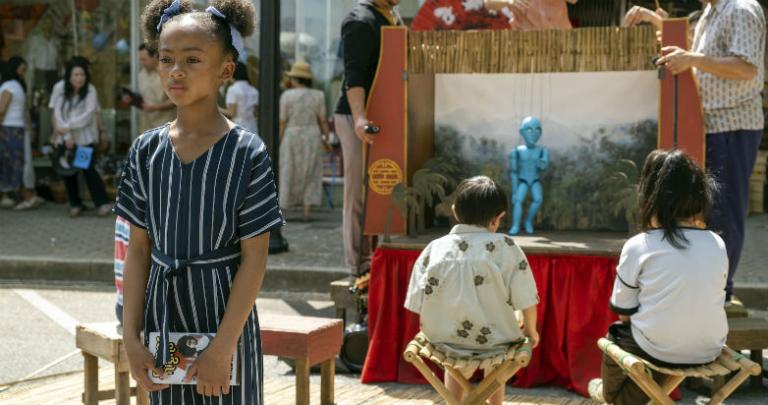 Only for the sake of truth, dear reader, and for you, would I have slogged through the seventh episode of HBO's comic-inspired Watchmen, searching for the long-promised answer to why the main crimefighting character is dressed (sorta) like a nun and wears what appears to be an actual rosary on her belt.
Warning: Spoilers ahead. Read them and save yourself while there's still time.
As I wrote in an earlier story (after having seen six episodes):
What piqued my curiosity is the main character (created for the series), Tulsa undercover cop Angela Abar (Regina King), who works in a costumed, masked persona she calls Sister Night (the whole Tulsa PD wears masks, including a giant panda head, for their personal safety. Yeah. Anyway …)

As Sister Night, Abar wears a pull-up mask, a long, hooded black leather coat, black leggings and boots, and a white turtleneck. A police star is attached to her wide belt, and a long rosary with big wooden beads is also looped around it. In the pilot, she pulls off the rosary and apparently beats someone with it.

After the pilot screening, I went to a party where copies of the costume were on display. Curious, I decided to take some close-up pictures of the rosary.

Sister Night costume, rosary crucifix detail/Photo: Kate O'Hare

Sister Night costume, rosary connector detail/Photo: Kate O'Hare

As you can see, the crucifix, while it doesn't have Christ on it, does appear to have something like a St. Benedict medal, and the connector has an image of Our Lady of Guadalupe.
Then I had a conversation in the comments, the last two entries of which are below: