Back in 2018, the fact-based drama I Can Only Imagine, based on the story behind the hit Christian-rock song of the same name, startled Hollywood insiders when it earned over $80 million at the box office.
Now, I Can Only Imagine is coming to cablenet UPtv, which is screening the film both on Saturday, Sept 5, at 9 p.m. ET/PT, and Sunday, Sept. 6, at 7 p.m. ET/PT.
What Is UPtv?
It's a fortuitous pairing, since UPtv began in 2004 as the Gospel Music Channel, spotlighting all forms of Christian popular music. Founded by Charley Humbard, a cable-TV veteran and the son of evangelist Rex Humbard, it became UPtv in 2013, promoting "uplifting" entertainment, including a good percentage of faith-based programming.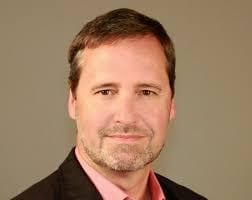 "We just hustled early," says Humbard. "We have a knack at that. We got Heaven Is For Real, we did the cable premiere of that. And a lot of these big faith movies, what I've done over time has really built an expectation with our audience that you're going to see it on us first.
"So, we really work with studios closely, make sure we get those windows early on."
What Is I Can Only Imagine About?
I Can Only Imagine, directed by the Erwin Brothers (Jon and Andrew) and written by Alex Cramer, Jon Erwin and Brent McCorkle, stars Michael Finley as Bart Millard, the lead singer of Christian group MercyMe. His difficult but ultimately redemptive relationship with his abusive father (Dennis Quaid) led to the song, which talks about meeting Jesus in Heaven.
Also starring are Cloris Leachman, Madeline Carroll and Trace Adkins.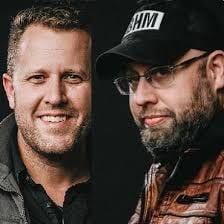 Humbard feels it's a perfect fit for UPtv's audience, saying, "It's family, it's hope, it's unconditional love, it's overcoming. I mean, so many great storylines in there."
Jon Erwin says the airing of I Can Only Imagine will give him a chance to see the movie again, which, being a self-admitted perfectionist, he hasn't done since it came out.
"And all I see is the mistakes or things I would have done," says Erwin. "But I'm so grateful for the support of I Can Only Imagine. It was such a defining moment for us. It was such a surprise to the industry and it was such an enormous win that we're still grateful. And it's led to everything that we've been able to do since then.
"So, I'm grateful that they get to show the film. And I do think that the word 'faith-based entertainment' is … yet to be defined.
"So to be one of the early pioneers that can put your fingerprints on something that's emerging, like an emerging industry, it's such a privilege."
Do You Have to Be a MercyMe fan to enjoy I Can Only Imagine?
Personally, I knew very little about the song, MercyMe or the Christian-pop genre in general when I saw I Can Only Imagine, but I still appreciated it as a human drama about a father and son walking away from hurt and resentment and coming together.
Says Erwin, "That's the goal. We want to make things that are entertaining for the entire family. And that's one of the things I love about UPtv, is a place where the family can come together and enjoy things together is rare these days.
"We want to make experiences that are entertaining for the whole family and that are emotionally relatable, no matter what you believe. So you don't have to know the music. You don't have to be a Christian. You don't have to be a person of faith at all, hopefully, to enjoy the story. And then we just loved making stories that uplift and inspire that bring hope to people.
"I remember talking to Bart early on about, what is the phenomena of I Can Only Imagine? Why would an independent artist from Texas write a song that would go triple platinum? And he just said, 'It's a rush of hope.' It's hope. People need hope like they need air."
What About I Still Believe?
Since the success of I Can Only Imagine, the Erwin Brothers have gone on to form the Kingdom Story Company in partnership with distributor Lionsgate. Earlier this year, they released I Still Believe — starring KJ Apa, Britt Roberston, Shania Twain and Gary Sinise — another fact-based drama about a tragedy in the life of Christian singer Jeremy Camp.
Although the COVID-19 shutdown cut short the original theatrical run of I Still Believe, it went quickly to video-on-demand an DVD, and is now back in some theaters that have reopened.
Asked if it might find its way to UPtv eventually, Erwin says, "I would love all our movies to play on UPtv. I love the inspiration, the network. I love the kind of things that uplift and inspire and bring the family together so we'll see.
"Those are Lionsgate's decisions, not mine. But I would love for that to happen. And I really appreciate them playing I Can Only Imagine. Can't wait for everybody to see it on television."
For more on UPtv, click here. For more on the Erwin Brothers and their work, head here.
Images: UPtv
Don't miss a thing: Subscribe to all that I write at Authory.com/KateOHare