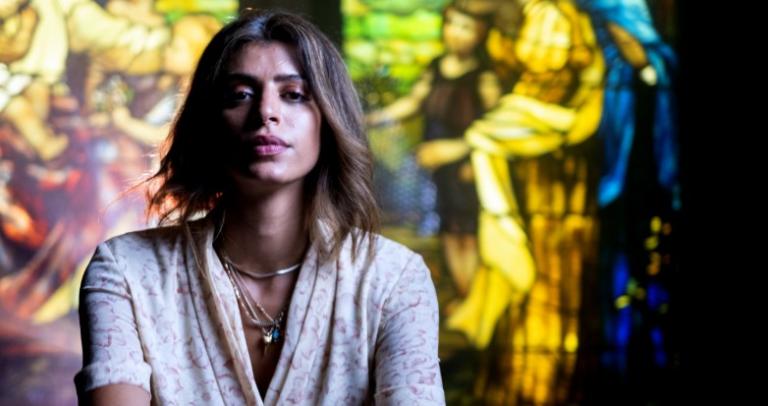 It's Lent, so here comes Hillsong: A Megachurch Exposed.
Each year, in the 40 days between Ash Wednesday and Easter Sunday, the mainstream media trots out something about Christianity. Occasionally, it's positive, but usually, it's either historically or theologically sketchy, or downright negative.
Toss in some current and newsworthy sex and/or money scandals, and you've found the MSM's religion sweet spot.
Streamer Discovery+ hits the jackpot on March 24, when it drops all three hours of its docuseries Hillsong: A Megachurch Exposed.
Hillsong in the hot seat
There's a temptation to wipe one's brow and be happy that, for once, it's not the Catholic Church that's being attacked.
On a personal note, Hillsong's music and what it calls worship are a million miles from anything I'm interested in or find appealing, but it's sad that, yet again, Christians have metaphorically self-immolated for the amusement of the media.
Launched in Australia in 1993 out of the ecstatic Pentecostal tradition, Hillsong grew to a worldwide "cool church" phenomenon.
This includes huge services, held in entertainment venues, original contemporary music, videos, conferences, celebrities and a leadership college.
The documentary producers seem offended that Christianity can be run for profit, even enormous profit, while still acknowledging that Hillsong offered an authentic experience for many young people, at least for a while.
The attraction of megachurches and rock-concert worship eludes me, but then, the appeal of traditional worship eludes many Millennials and GenXers — and those are the demographics that Hillsong has targeted.
There are plenty of multinational corporations, especially entertainment, social media and other tech companies, that make exponentially more money and wield far greater influence in the culture than Hillsong, and who engage in all kinds of questionable practices.
But, they're not claiming to speak for the Almighty.
Perhaps rightly, faith institutions will always be held to a higher standard and targeted with great gusto if they fall.
And it sure looks like Hillsong has fallen — hard.
The fall of Hillsong's "hip" Pastor Carl Lentz
American-born Hillsong NYC Pastor Carl Lentz — known for his aviator glasses, ripped physique, trendy clothes and close relationship with Hillsong attendee Justin Bieber — was fired in Nov. 2020 for "leadership issues and breaches of trust, plus a recent revelation of moral failures."
He later admitted to an extramarital affair and has been accused of sexually assaulting a nanny.
Ranin Karim, with whom Lentz had an affair, is one of the docuseries' interviewees, and she's got cellphone videos to back up her story.
Other Hillsong pastors have also recently resigned under clouds, including ones from Dallas and New Jersey.
UPDATE 3/24: Most recently, an Atlanta pastor resigned, not citing his personal issues but instead the controversy surrounding the larger organization.
The fall of Hillsong's founder
Announcing Lentz's firing was Hillsong founding Pastor Brian Houston, whose father, Frank Houston, was an Assemblies of God pastor. Houston has also resigned from Hillsong following allegations of inappropriate conduct with two women.
As quoted in a story from British publication The Guardian, dated March 22, 2022 — only two days before the docuseries is set to stream — Hillsong released a statement:
"We would like to advise you that Pastor Brian Houston has resigned as Global Senior Pastor of Hillsong Church and the board has accepted his resignation.

"We understand there will be much emotion at this news, and we all share these feelings. Irrespective of the circumstances around this, we can all agree that Brian and [wife] Bobbie have served God faithfully over many decades and that their ministry has resulted in millions of people across the world being impacted by the power, grace, and love of Jesus Christ."
As also outlined in the docuseries, Houston had previously stepped back from active ministry, because he was facing charges that he covered up child sex-abuse committed by his now-deceased father.
From NBC News, in a story from Jan. 31, 2022:
In August, Australian police said they would "allege in court the man (Houston) knew information relating to the sexual abuse of a young male in the 1970s and failed to bring that information to the attention of police."

A government inquiry found that Houston became aware of allegations against his preacher father, Frank Houston, in 1999 and allowed him to retire quietly rather than report him to police. His father confessed to the abuse before he died in 2004 at age 82, The Associated Press reported.

Houston has suggested that the charge against him was related to allegations that his father had abused a boy over several years in the 1970s.

Houston said the charge of covering up the abuse had come as a "shock" and that he was innocent. "I welcome the opportunity to set the record straight," Houston said.
Through interviews with experts and former Hillsong members and students, the docuseries also hints at financial impropriety and possible brainwashing tactics. It goes so far as to accuse Hillsong congregations and its college of mistreating and exploiting students and volunteers.
Hillsong reacts
As you might expect, Hillsong is upset about the docuseries. A story in The Christian Post reported on a reaction from Hillsong interim global senior Pastor Phil Dooley, broadcast over YouTube on Feb. 19, 2022:
While preaching for a global simulcast Sunday to Hillsong churches worldwide, Dooley tied his message from Nehemiah 4 to the situation surrounding Hillsong. He seemed to compare the resistance Nehemiah faced to Hillsong's controversies in recent years.

"There are those who are against what God is doing . . . and we've felt the pain of that," Dooley said in the Feb.19 message.
Dooley also said that the docuseries is intended just to hurt Hillsong, while not reporting any of the organization's good works.
As Catholics can attest, a church's sins are of great interest to the media, but its positive impact is generally ignored. Stuff like that doesn't get ratings.
Remembering Cardinal Pell
Also, while one would have to support the Australian's government efforts to find the truth behind what happened with Frank and Brian Houston, the memory of the injustice perpetrated on Australian Catholic Cardinal George Pell is still fresh.
He spent more than a year in prison, including five months in solitary confinement, for sex-abuse crimes, of which he was ultimately cleared on appeal by Australia's High Court.
No one denies that members of the Church have committed terrible crimes, but that doesn't mean that all allegations are automatically true.
Using smells and bells where they don't belong
When the trailer for Hillsong: A Megachurch Exposed came out, it seemed strange to me that it was laced with traditional church images — pews and stained-glass windows and so on.
Some of the docuseries' interviews are conducted in traditional churches. The trailer actually opens with a stone cross and the sound of bells and a choir.
All of this imagery is the exact opposite of what Hillsong promotes itself to be. So, this seemed to me to be a not-very-subtle attempt to cast a shadow on other branches of Christianity.
Putting the spotlight on Pentecostalism
But, the docuseries also takes the time to put Hillsong into context as part of the Pentecostal movement and the so-called Prosperity Gospel. We're all aware of the sketchy history of televangelism, and the danger posed to believers, especially clergy, from the temptations of wealth and fame.
The film makes an effort toward the end to emphasize how Hillsong is not like traditional Christianity, with one interviewee claiming that it's not a church but a corrupt business enterprise.
Another interviewee uses the image of Jesus flipping tables in the Temple to express how she thinks Christ might react to Hillsong and Brian Houston.
As a side note, it's purely coincidental, but two of the interviewees represent a Hillsong branch in Ukraine. They speak about the country's economic struggles — which are no doubt orders of magnitude worse today — and their efforts to keep up with Hillsong's financial demands.
What troubles our fellow Christians troubles us
As a Catholic, I find it hard to understand megachurches, celebrity pastors and televangelists, and they're not my cup of tea. But, it's heartbreaking to see yet another institution that claims to represent Christ having all its sins laid open in the media during Lent once again.
Billy Graham managed to walk the path of fame apparently unscathed, but it's increasingly hard to find the likes of him today.
Producer for Hillsong: A Megachurch Exposed is Breaklight Pictures, part of The Content Group (TCG), in association with New York Post Entertainment for Discovery+.
For further background, here's a report on the Hillsong situation from 60 Minutes Australia:
Image: Discovery+
Don't miss a thing: Subscribe to all that I write at Authory.com/KateOHare