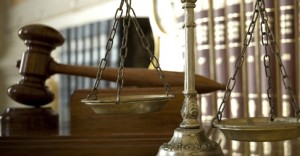 The following may be the worst story I've ever reported. After writing this, I think I'll need a shower.
* * * * *
Ten years ago, defrocked priest Joseph Pilger was brutally murdered, beaten to death in his home by an intruder with a pickaxe.
Until now, this is how the story's been told:
Pilger was a former priest who had a history of sexual abuse of children. He had pled guilty in the 1960s and then had received treatment at a clinic which treated pedophiles. Efforts to rehabilitate the priest were unsuccessful, though. Then in 2003, Pilger—having turned his back on God and on his vocation—was murdered.
According to courtroom testimony, the killer was a man by the name of Jason Russell, who reportedly encountered Pilger performing a sexual act while looking at a picture of Russell's six-year-old son. Enraged, Russell beat the clergyman to death. Russell was arrested, confessed to the crime, and is currently serving a 30-year sentence in the Kentucky State Penitentiary in Eddyville. It seemed an open-and-shut case.
* * * * *
End of story? Not so much.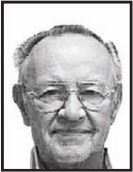 On Wednesday, November 20, television station WKYT in Lexington, Kentucky received a letter from Andy Turner, another prisoner in the same correction facility, claiming responsibility for the murder and claiming that the wrong person was convicted and remains in prison for the crime. Copies of the confession were also sent to the Lexington Police and to the Commonwealth Attorney's office.
According to Turner, he was the one who killed Pilger; and for the past ten years he's been living with the burden of knowing someone else was convicted for his crime. He claims he was buying drugs from Russell, and that Pilger often gave him money. This time, though, Pilger refused to help; and for that, he was murdered.
In his written confession, Turner explained:
"My initial plan after he told me he was cutting me off was to rob him and Jason, then go back to Louisville. Well, it didn't work out like that."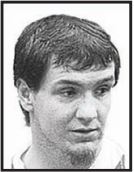 Turner explained that in his fury, he went into the garage and grabbed the pick-axe, then murdered Pilger in a rage. It was only then that Jack Russell, the man currently in prison for the crime, showed up. Russell saw what had happened, and Turner needed to persuade him to remain silent.
"He knew what I did to Joe, so I had to make sure he wouldn't say anything so I threatened his son, told him if he told on me that I'd hurt his son… I have never told anyone about this until now. I've had to live with it for almost 10 years now and I can't let it eat me up inside any longer."
WKYT reports that the Lexington Police and the Commonwealth Attorney's office have each confirmed they did receive the letter and are reviewing it. Officials at the Kentucky Department of Corrections have confirmed there is an inmate named Andy Turner at the Kentucky State Penitentiary. Pending investigation, they are not yet able to confirm whether he's the person who sent the letter.