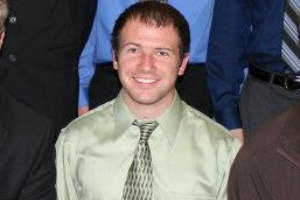 "A good young man unknowingly opened his back door to a monster."
At a news conference regarding back-to-back slayings in Fargo, North Dakota, Police Chief Dave Todd repeated the line he'd heard Wednesday, explaining why 24-year-old Samuel Traut had been killed. The young man, who taught bible studies and other courses at the Newman Center at North Dakota State University, was hammered to death after opening his door and offering a stranger a glass of water.
Ashley K. Hunter, who is accused of murdering Traut, is also charged with another crime just a few miles away, where he is accused of killing 45-year-old Clarence Flowers, stabbing him more than 50 times.
Hunter was probably strung out on meth when he committed the murders, according to police.
According to the Star-Tribune:
Traut, who grew up in the central Minnesota community of Sartell, was living in Fargo and was an active member of the Catholic student center serving North Dakota State University. Traut graduated in 2013 from NDSU with a degree in civil engineering and was working in his profession in Fargo.
Traut had graduated from North Dakota State University in 2013, according to his Facebook page. He was trained as a civil engineer, and was working in his field in Fargo. He was described as a "tinkerer" and a fun-loving guy. He was a devout Catholic and taught bible studies at St. Paul's Catholic Newman Center 
On Samuel Traut's Facebook page, friends and acquaintances expressed shock and grief that he was gone, and offered prayers for the repose of his soul.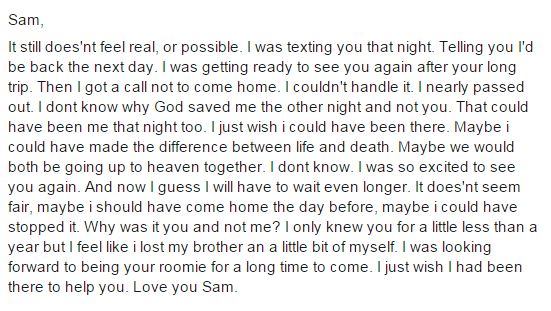 The messages go on and on. It seems everyone Sam met was touched by his love and his faith.
A prayer service was held Wednesday evening at St. Francis Xavier Catholic Church in Sam's hometown of Sartell.
May God welcome Sam and the other victim, Clarence Flowers, into His kingdom, and may He comfort the families and loved ones who feel this loss so vividly today.