In a case that makes medical history, a California physician was convicted today of second-degree murder, in connection with the overdose deaths of three patients.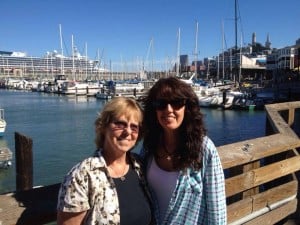 Dr. Hsiu-Ying "Lisa" Tseng was found guilty of second-degree murder after prescribing painkillers to three patients who later overdosed. She was accused of ignoring "red flags" about her prescribing habits. In one case, a patient overdosed while still in her clinic. She had also received nine phone calls in less than three years from authorities who informed her that patients had died with drugs in their systems.
According to the Los Angeles Times:
Prosecutors charged Tseng with second-degree murder for the deaths of Vu Nguyen, 28, of Lake Forest; Steven Ogle, 25, of Palm Desert; and Joey Rovero, 21, an Arizona State University student who prosecutors say traveled more than 300 miles with friends from Tempe, Ariz., to get prescriptions from Tseng at her Rowland Heights clinic.

Prosecutors also accused her of several felony counts of prescribing drugs to people with no legitimate need for the medications and a count of fraudulent prescribing for writing a man's name on prescriptions so his wife could double her pill count.
During the two-month trial, Deputy District Attorney John Niedermann told jurors that Dr. Tseng had written prescriptions even when patients–one of them an undercover agent–told her about their heroin addiction. She had prescribed drugs even to professed drug addicts. "She shoved them over the cliff," said Niedermann.
April Rovero, whose son Joey died after mixing alcohol with Xanax and Oxycodone, had sat through the entire trial and told reporters, "I really hope this sets a precedent that will allow other dirty doctors to be prosecuted."
*     *     *     *     *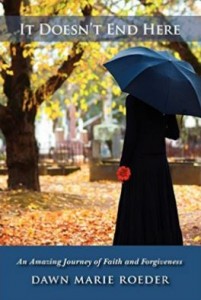 A hat-tip to my friend Dawn Marie Roeder
from the Catholic Writers Guild for reporting on the breaking news of the guilty verdict. Dawn Marie's son Nathaniel died in an auto accident in which Dawn was driving, when she
had an adverse reaction to which caused a drug-induced psychosis to a popularly prescribed Attention Deficit Disorder medication. Dawn Marie
 has mounted a nationwide campaign to hold physicians accountable when prescribing very powerful medications. Speaking about today's verdict, Dawn Marie said:
"I am grateful that my dear friend April will see justice in her lifetime for Joey as well as the other moms, for their children and their families!!!"
Dawn Marie added candidly,
It is with mixed emotions I share this because I am so very happy for April, for all the incredible hard heart and soul work that she has put into raising awareness on the Prescription Drug epidemic, via founding NCAPDA.org and the many tv appearances on Dr. OZ, National news outlets etc… and deeply saddened that it has come to this: that there are many "Pill Mill" doctors who have allowed themselves to lose the focus of their calling to aid in curing the sick."
Dawn Marie tells her own heart-wrenching story of loss in her book It Doesn't End Here: An Amazing Journey of Faith and Forgiveness. You can learn about the book and about Dawn Marie's personal tragedy at her website, http://www.itdoesntendhere.com/.