Let me start off by writing that I've only been doing this since the middle of October, so there's not a huge selection sample. Here's my list of my five favorite blogs I've written in the past two-and-a-half months.
Since I've started this blog, I've been writing a lot about Modern Hekatean Witchcraft and a little about other things. Sometimes what I write seems to resonate with hundreds of people. Then there are the posts that nobody reads. I'm fine with either reaction. However, it just so happens that some of my favorite things I've written on Keeping Her Keys are those articles that received little attention. My fifth favorite blog is a member of this category.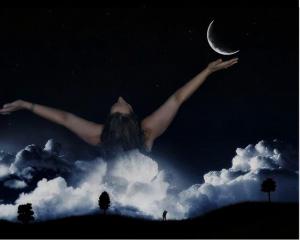 Not many of you read this one, maybe because it was one of my first posts. Perhaps it simply doesn't resonate with many people. Who knows? What I do know is that I poured my soul into this article. There was a pile of snotty tissues next to my laptop when I finished the first draft. The enormity of the amount of changes I've made in my life over the past few years became crystal clear after I had written that blog. Writing about the way my witchcraft has evolved in light of everything that I've learned so far was a powerful experience. The article ended with this little prayer:
Hail Hekate, Collector of Shadows.
Hail Hekate, Sovereign of Wisdom.
Hail Hekate, Queen of the Witches.
I offer you willingly my shadow self.
Help me to live a virtuous life
That honors You and my true self.
And I commit my witchcraft to work that
Hail Hekate, Collector of Shadows.
Hail Hekate, Sovereign of Wisdom.
Hail Hekate, Queen of the Witches.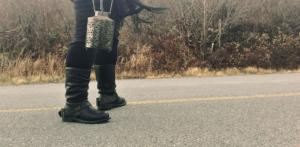 This is actually my most recent post.  I talk a bit about the meaning of a virtuous life for me which happens to include confession and living according to my own rules. What I like most about it is not what I wrote, but the responses I've gotten since I posted it yesterday. I cherish your comments, especially when I manage to express a sentiment that one of you shares with me. It's the best. This blog is me claiming my space here on Patheos Pagan. I'm here, I am who I am, and I'm going to write about what I want to write about. It's a great feeling.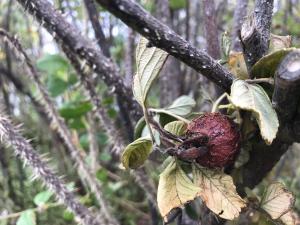 Being an outlaw, I shun prepackaged spells and fancy trinkets. I love my DIY spells, rituals, and offerings to Hekate.  Using found things, like wild roses and the occasional dead animal are also big parts of my witchery. Sharing some of them in this post made me very happy. If anyone wants to share their own creations with me, that would be fantastic! And if you are the person who made that Hekate Trimorphis statue out of three Barbie dolls, you're my hero.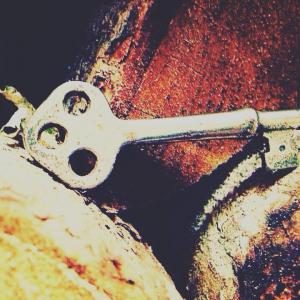 For me, explaining how both the ancient writings and contemporary understanding of Hekate solidify Her as a special protector of the marginalized and vulnerable was very meaningful. For all of my adult life, I have worked to help the vulnerable and I have always seen this as service to Our Lady. And, as you know, I consider myself an outlaw in Her army. Hekate is unique among deities in that She has so many roles, but to me Her special consideration for the marginalized is very dear to my heart and one of my favorite aspects of Hers.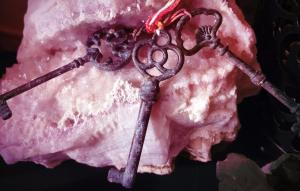 By far, my favorite post of my blog to date is this synthesis I did on the emerging tradition of Modern Hekatean Witchcraft. There are so many sincere people writing about Hekate on the various groups that I'm part of. I'm so impressed with the amount of effort that you are putting into the things you share. It was a privilege to organize the trends I've been seeing over the past few years into a framework. I'm honored to be part of this movement and thrilled to be able to write about how I interpret Modern Hekatean Witchcraft.
Well, that's my list of my favorite blogs so far! I've got lots of plans for 2018, starting with an emphasis on change in January.
Hail Hekate!