I like to think that if Hekate was watching Beltane festivities, she'd be standing off to one side, calmly sipping her whiskey watching the revelers burning with passion. Although Beltane is not necessarily her personal favorite, there are many ways to include Hekate in this festival and in the month of May. Read on to discover them.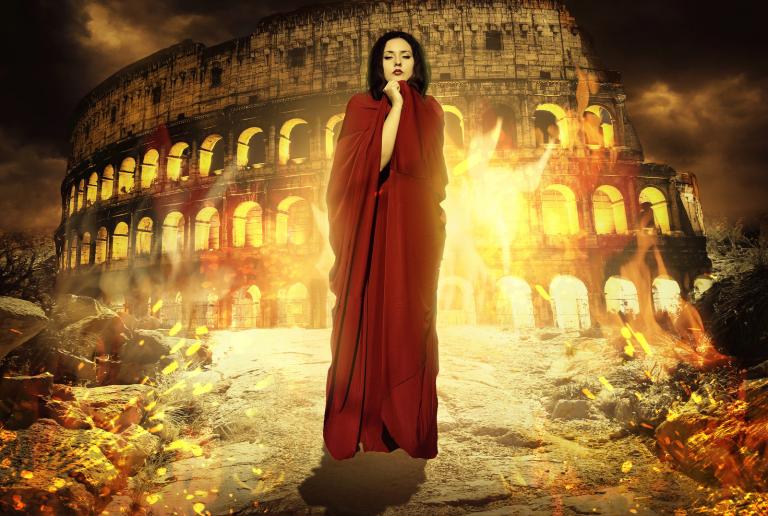 Hekate and Romantic Love
For example, she is called Erototokos in an ancient love spell. I'm confident you can figure out what that epithet means. There are other ancient love spells evoking Hekate's assistance. The ancients were quite preoccupied with love and relationships. Some things never change. In addition, she's strongly connected with the outcome of sex – motherhood. And she did, indeed, have her own offspring in some of the ancient tales, so she must have done the deed at some point. If you want to read more about her relationships, try this.
Hekate's Discretion
Hekate (click here for an intro to The Mighty Dark Mother) seems to be above debauchery. If she was going to have a liaison, she'd be super discrete. Like excusing herself politely and then reminding old Zeus why he gave her dominion over land, sea and sky. That last tidbit can be incorporated into a Hekatean Beltane rite, too.  If that's what you're looking for, try this effective evocation of Our Lady of the Underground.
"Fools, I am the Fire"
Beltane as it is commonly celebrated in North America by contemporary pagans is a celebration of all things romantic and sexual packaged as a rite of spring. I like to think that if Hekate was watching these events, she'd be standing off to one side, calmly sipping her whiskey (that's an intentional spelling for those in the know). She'd be thinking, "Fools. I am the fire you're dancing around." You know what? I'd be right beside her. If you feel me, perhaps you have a heart like mine. More about Hekate's Fires here, including a ritual you could apply to Beltane.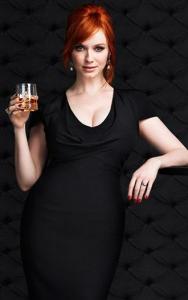 I Don't Do Floral Crowns
I tried to get the Beltane vibe back in the day. There was this one time I even attempted a floral crown – it featured horns and black roses. And I threw it out before I left the house. At the public event I stood off to the side, watching the beautiful ladies regaled in flowing floral frocks (I loved writing that) trying hard not to look like they needed a parka. The beginning of May in Nova Scotia (you really need to visit or at least look at these pics of where I live) is notoriously frigid. Not Beltane-like at all usually. The only frolicking is done while chasing down floral crowns that become wind swept. The May Pole dance is more like a huddle for warmth.
How I Celebrate Hekate and May
Back to Hekate, she is strongly associated with poles (of all things). The fabulous Sorita D'Este recently wrote an article about this Beltane connection. Poles are so super phallic that I'll let your imagination have fun rather than writing about it. I few years back – before we moved to the Realm of Wind here on the coast – I tied black, red and white ribbons to the old patio umbrella pole on May Day and created a household festival that ran from the first of May until the Rite of Her Sacred Fires at the end of the month. It has since been extended to include my birthday a few days later. Hekatean energy is a big thing in May – from her roles (read about her many, many characteristics here) as Mother of All, Guardian of Children and Mistress of Childbirth to the full moon celebration of her holy fires. The whole thing kicks off on Beltane because if there wasn't fertility than none of the rest would happen. Plus, her fires symbolize our own passion, which certainly plays a big role in the modern Beltane. I made up a Wheel of the Year including Hekate because the typical Pagan one didn't, here's where you can read about it.
The Beltane Problem
That's the problem with Beltane these days – it's all about sex. I'll limit my rant about the history and contemporary cultural issues with this being widely celebrated by modern pagans to just a few sentences because my talented colleague, Scarlet Magdalene, wrote a
fine article
about these issues. Here's my two cents worth. Modern Beltane is just another day to wallow in the glory of being a straight horny white guy. Not that there's anything wrong with that, but I believe they have enough days already. You know all those days when they utilize their power to take advantage of those without it. Tales of sexual abuse are interwoven into the history of modern paganism. I can't separate them
from my personal trauma
that was just another example. Given that
Hekate is a Guardian of the Marginalized
, I can't imagine her approving of this situation. Let's have a Beltane that is sex-positive and less of a heteronormative-patriarchal cocktail. Okay?
Beltane: You Do You
I sound like a grump. Not at all. I apply the spirit of creation from my Modern Hekatean Witchcraft point of view for the entire month of May. If Beltane revelry is your thing, then go for it. If you want to utilize some of the Hekate and Beltane connections I've presented to shape your own approach to the day, fill your boots. Or rather your sandals (golden ones are representative of Hekate). Dance around that fire in them,  full of the bright flame of sexual passion. Just maybe take a moment to look over your shoulder at me and Hekate watching you all burn.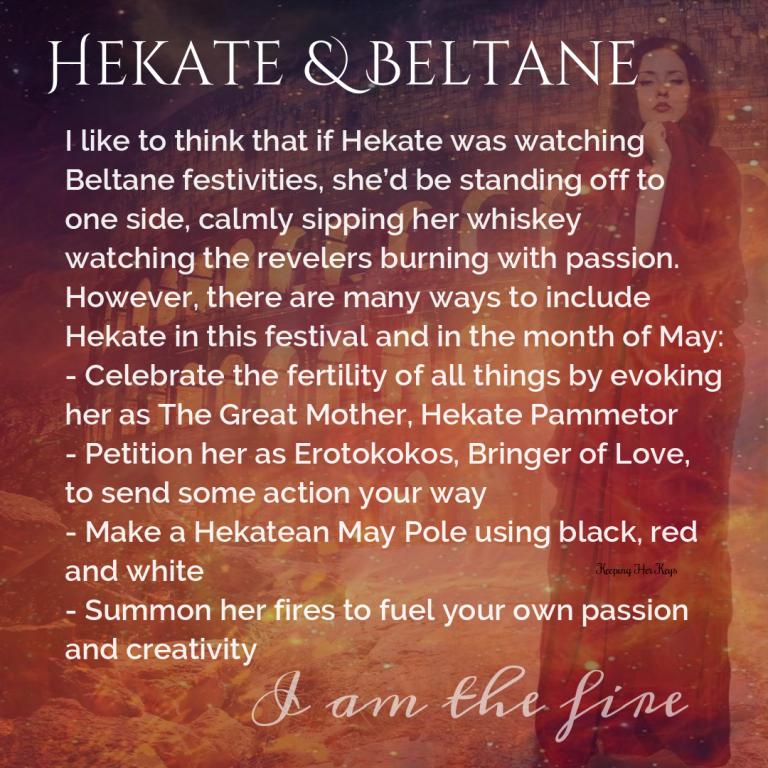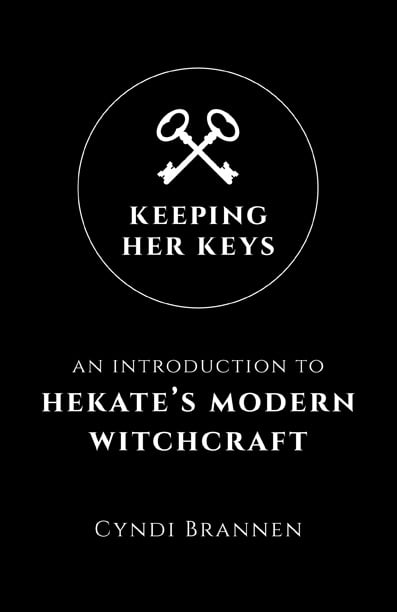 This pretty much sums up my Beltane feelings.
Visit keepingherkeys.com to learn more about Hekate and/or Modern Witchcraft. If you liked this article, you'll definitely maybe find more to love in the Keeping Her Keys Facebook community.