I was excited to learn about this anthology on a subject that is not discussed enough within modern witchcraft. I only recently became aware that deathwalking is not widely known as a part of witchcraft when I wrote an article about the subject as part of a series on Samhain.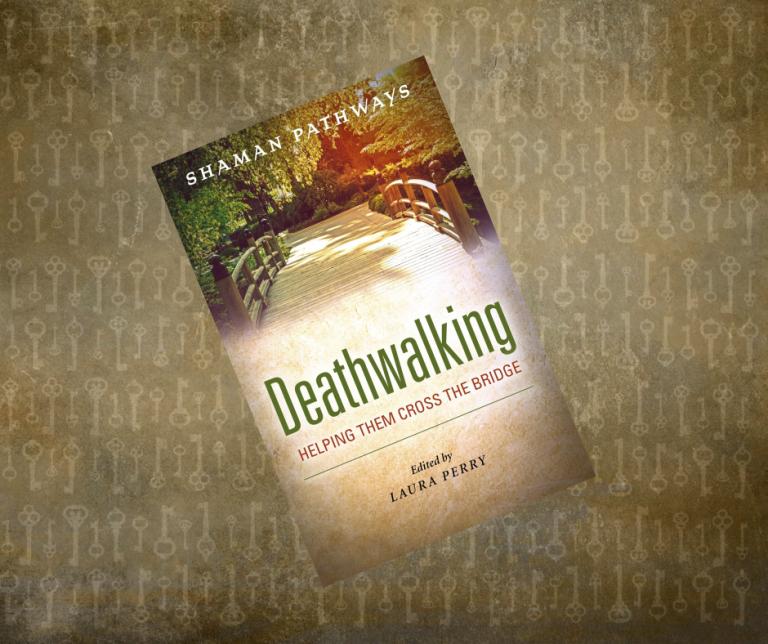 Deathwalking is a shamanic term that refers to all manner of practices involving the dead and the spirit world. A particular emphasis is placed assisting spirits to the other side. Communication with the departed is also involved, as can be honoring the ancestors through ritual. Shamans, witches and other deathwalking professionals assist the dead through various techniques, including healing and helping them cross over. For those of us in the Middle World, deathwalkers can remove unwanted spirits from homes and our beings. Deathwalkers may also provide mediumship and psychopomping services, delivering messages from the dead and helping the dying experience a positive transition. Healing work is at the core of deathwalking. For those of us doing this work, we see the problems caused by the restless dead as arising from their need for healing. Healing work with the dead can be done from the individual level with one spirit right up to healing work for an entire ancestral line. We are products of our ancestors, the biological ones, those who lived in our home and property before us, the community we belong to, and those to which we are called.
This excellent anthology covers several different types of deathwalking, ranging from psychopompery to death rites in different cultures. There are chapters on Hindu death rites as well as traditional Celtic ones. Perhaps the greatest strength of the book comes from the various authors sharing their lived experience as a deathwalker, both within their intimate relationships and with strangers. The story of helping children who were the victims of bombs in Aleppo is very moving. The chapter on some children's innate ability to connect with the "before life" provides a nice summary of the authors' ideas of why very young children have memories from before birth.
The chapters dealing with problems of the dead in the Middle World of everyday life are most helpful. Unwanted spirits can become attached to individuals causing all manner of problems. While this is rare, as the author of this chapter points out, it is a very real phenomenon that I think all energetic healers should be aware of. I would have liked a bit more about possession, although there are a few references to this even more rare occurrence.
The authors are all highly skilled and experienced deathwalking practitioners. For anyone interested in learning about deathwalking, it is a great introduction. If you, like myself, are an experienced deathwalker, you'll enjoy the varied perspectives. I found myself nodding in agreement several times about many of the authors experiences in deathwalking.
Shaman Pathways: Deathwalking goes beyond theoretical reviews and personal experience to include many practical tips. The final chapter on "What Not To Do" will be especially helpful for anyone new to deathwalking.
I highly recommend Shaman Pathways: Deathwalking for anyone interested in any sort of work with the dead.