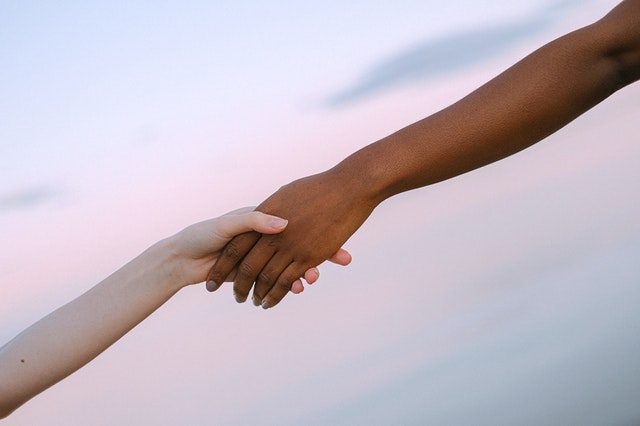 A few weeks ago my friend Kenneth Tanner posted something that really got me thinking. His post mentioned the fact that the elements of the New Covenant – bread and wine – are man-made and not naturally occurring.
In other words, God created grapes but we made the wine. God created wheat, but we made the bread.
We can also see that God created wood, but we made crosses. God created iron but we made hammers and nails.
God breathes love, but we invented crucifixion.
It really got me thinking about how God needs us to accomplish the redemption initiative. Without us, it's just grapes and wheat, iron and wood. Sometimes what we contribute to the equation is beneficial. Sometimes what we contribute is misguided and cruel. Either way, without us, nothing happens.
Under this New Covenant, our collaboration with the Divine is essential. It is Christ in us that provides the hope of glory, not merely Christ alone. Until we are the willing, active, intentional agents of Christ in this world, our world is without Christ. We are the Incarnation of Christ if there is any Incarnation at all.
So, we may have come to the realization that we need God – and that much is true – but until we come to the understanding that God needs us, we'll never fully understand how this Kingdom of God comes to Earth as it is/was in Heaven.
The Incarnation itself is a declaration that God fully intends to actualize Divine reality here and now, not "up there" or "coming soon" but today, in this place, where you and I live and breathe [and move and have our being].
God will not ever show up and do anything, ever, without us. We are God's hands, feet, faces, and ambassadors. More than this, we are God in the flesh [if there is ever going to be such a thing on this earth].
This means that every single one of us should be able to say, "If you've seen me, you've seen the Father" or "I only do what I see the Father doing." Because without God in us, there is no God with us.
When Christ took on flesh, all flesh became infused with Christ.
God's Spirit has been poured out on all flesh – old, young, male, female, jew, gentile, slave, free – and there is no more distinction between any of these things because we are all One in Christ.
Separation – from God and from one another – is the illusion we need to awaken from. God is with us. God is in us. We are in God. Nothing will ever be able to separate us from God or God's love – ever.
It's what we do next that matters.
God created grapes, and wheat, and wood, and iron, and everything else. What we make from these things is what will change our world, for the better or for the worse.
While you're waiting for God to show up, God is waiting for the wine to ferment and the yeast to rise in the lump of dough.
What will we make: War or Peace? Love or Fear? Freedom or Slavery? Life or Death?
It's up to us.
Only us.
**
MEET ME IN TULSA NEXT MONTH?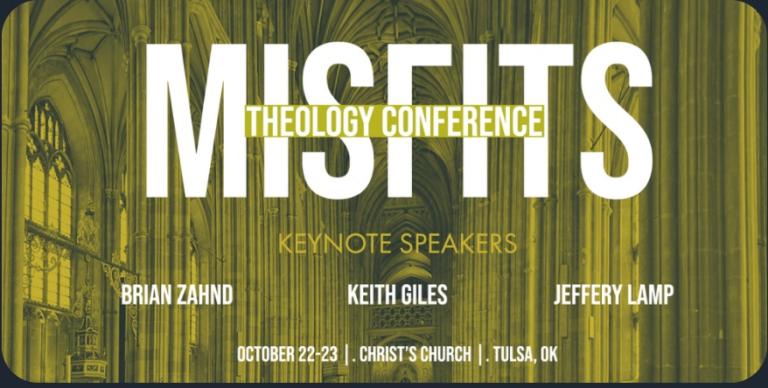 Join me and Brian Zahnd for the Misfit Theology Conference – Tulsa, OK – Oct. 22/23
Imagine: Sitting in a classroom with theologians and scholars like David Bentley Hart, Kenneth Tanner, Thomas J. Oord, Peter Enns, Elizabeth Schrader, Steve McVey, and 9 others to hear them explain Quantum Spirituality, the Question of Suffering, Finding God in Literature, How Mary Magdalene was erased from the Gospel of John, and so much more!
Well, for a limited time I'm offering both of my Ground Zero: Academy courses for one amazingly low price so you don't need to imagine it. You just need to click here and sign up today>
Keith Giles is the author of the best-selling "Jesus Un" series of books available on Kindle and Paperback at Amazon HERE>
He's also the co-host of The Heretic Happy Hour podcast, the Peace Catalyst Podcast, and the new Imaginary Lines podcast.
He lives in El Paso, TX with his wife, Wendy.