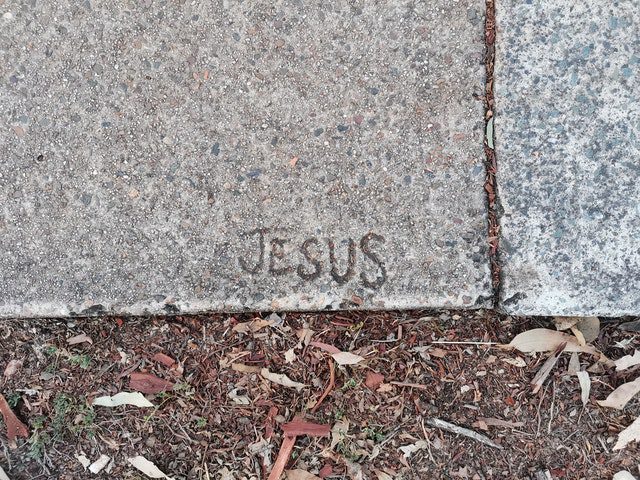 TEXAS – June, 2022
After nearly 2,000 years, the Christian Church's copyright on Jesus has expired. Sources reveal that exclusive rights to the likeness and quotations of the Christ lapsed due to failure to submit proper legal documentation prior to the renewal date.
"We were just so busy focusing on other things," says a lawyer for the Christian movement who asked to remain anonymous. "With all the recent scandals at Hillsong, the Mars Hill podcast, that whole Greg Locke thing, and now the SBC sexual abuse cover-ups, it's just really hard to keep up with filing the necessary paperwork required to maintain our copyrights at the same time."
Many Evangelical Christian leaders were quick to downplay the news that Jesus was entering the public domain. "We hardly refer to Jesus these days, anyway," said Pastor Robert Jeffress, Senior Executive at First Baptist Church, Dallas, TX. "I mean, I've gone on record numerous times to stress publicly just how useless Jesus is, like when I told Christianity Today, "When I'm looking for a leader who's going to fight ISIS and keep this nation secure, I don't want some meek and mild leader or somebody who's going to turn the other cheek. I've said I want the meanest, toughest SOB I can find to protect this nation. And so that's why Trump's tone doesn't bother me." [As quoted in Christianity Today, Oct. 2016]
Other Evangelical pastors agreed that losing the exclusive copyrights to Jesus wasn't anything to worry about. "I can't even remember the last time I preached a sermon from those red letters," says Pastor John MacArthur. "He's really more of a mascot for us," says John Piper, "the real meat of our theology comes primarily from the Apostle Paul."
Legal representatives assured the public that all copyrights and exclusive use of the Apostle Paul's teachings and quotations have been renewed, filed and extended in perpetuity. "That's not something we'd ever allow to happen," says Evangelical Christian legal consultant Emerson Bigguns. "Without the Apostle Paul, this entire enterprise would completely collapse and we'd have nothing. Literally, nothing."
As Jesus enters the Public Domain, the implications are endless. Some have speculated that people are now free to read his words, follow his teachings and embrace his path without the prior approval of the Christian Church or any official Bible Teacher or Ordained Pastor.
"It's really exciting," says Pamela Brown, local Bank Manager. "I've always been curious about Jesus, but I was kinda creeped out by his official gatekeepers. Now that he's more of a free agent, I'm really looking forward to discovering Jesus outside of the Church."
Local Christian pastors and leaders surveyed said that losing the official copyright wouldn't prevent them from continued use of his likeness in their advertising or architecture. "That cross is still really the brand, ya know? We're probably going to keep using it. Especially at Christmas and Easter time," says Andy Cornholder, Senior Pastor, Backwoods Bible Assembly in Denton, Texas. "Those are our biggest attendance holidays so there's no reason to change any of that."
Some Christian leaders were slightly concerned about how other religious groups might reinterpret Jesus outside of their own traditional context. "I just hope they don't try to make Jesus into this mamby-pamby, lovey-dovey, hippie who just forgives everyone and paints God Almighty as some loving heavenly Father who will accept pretty much anyone," says Reformed Christian Pastor Mark Mywards. "We have to convince people they're worthless horse-puckey, otherwise they have no reason to keep coming back every Sunday to get cleaned up and forgiven over and over again."
Now that Jesus has been liberated from his legal obligations to Christianity, he's excited about where things might go in the future. "I've been waiting for this day for a long, long, LONG time," Jesus said. "It's really wonderful to just be myself and not worry about fitting into any sort of religious framework. Now that I can speak for myself again, I think everyone's going to be really surprised about what I have to say."
NOTE: This satirical article was brought to you by the author of SOLA MYSTERIUM: Celebrating the Beautiful Uncertainty of Everything, releasing June 28th, 2022 on Amazon.
**
Keith Giles is the author of the 7-part best-selling Jesus Un book series from Quoir Publishing. Keith is also the host of Second Cup with Keith [a new solo podcast available now on the Ethos Radio App, for Apple and Android and on Spotify; and the Heretic Happy Hour Podcast [along with co-hosts Matthew Distefano, Dr. Katy Valentine, and Derrick Day], and the new Apostate's Anonymous podcast with Matthew Distefano.