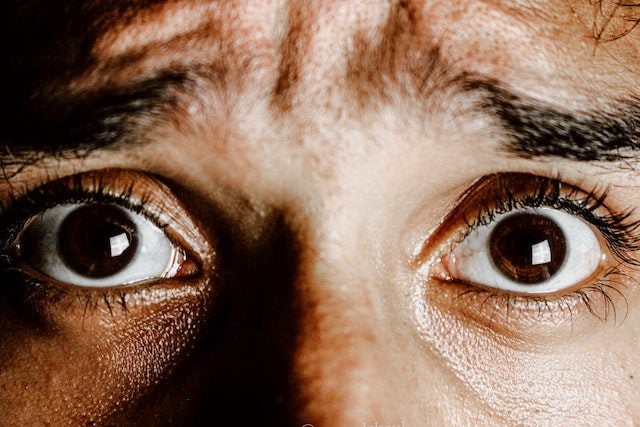 Okay, I hate to be "that guy" who spoils the fun and points out the fantasy isn't real, but someone has to do it.
I mean, yes, I am the guy who pointed out that the whole "Laminin is the shape of a cross" thing was nonsense a few years ago, and yes, I did write a blog post debunking the whole BLOOD MOON PROPHECY hoax, so…maybe I am "that guy", but whatever.
This needs to be said.
If you've seen this meme floating around social media lately, I need to let you know it's a nice thought, but it's totally false.
You know, this one?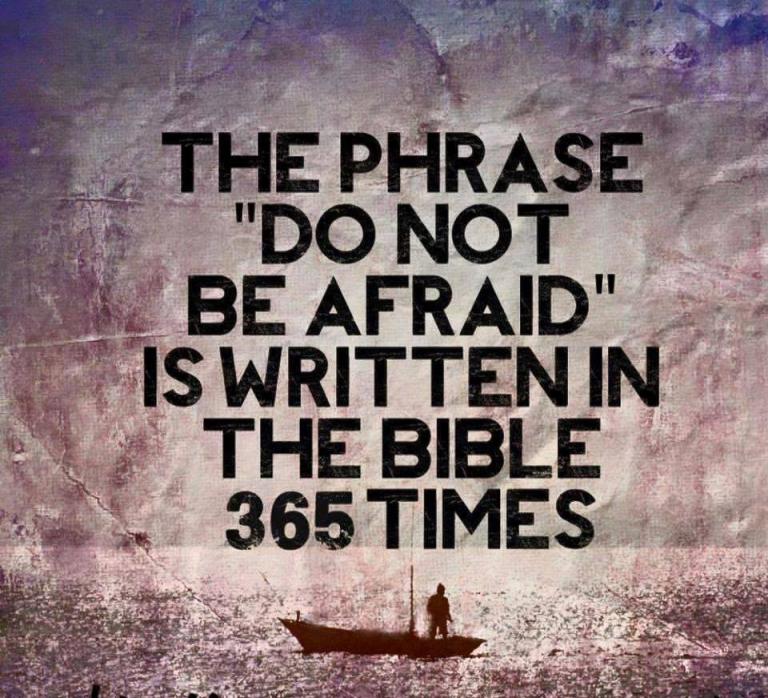 So, I like the sentiment behind this. I get it. Let's not be afraid. Don't let your fears control you. Focus on the positive. Yes, yes, yes to all of that.
But, we can communicate all of this without making stuff up, right?
I mean, anyone can jump over to BibleGateway.com and do a simple search of the phrase, "Do Not Be Afraid" and see for themselves that it does NOT appear 365 times.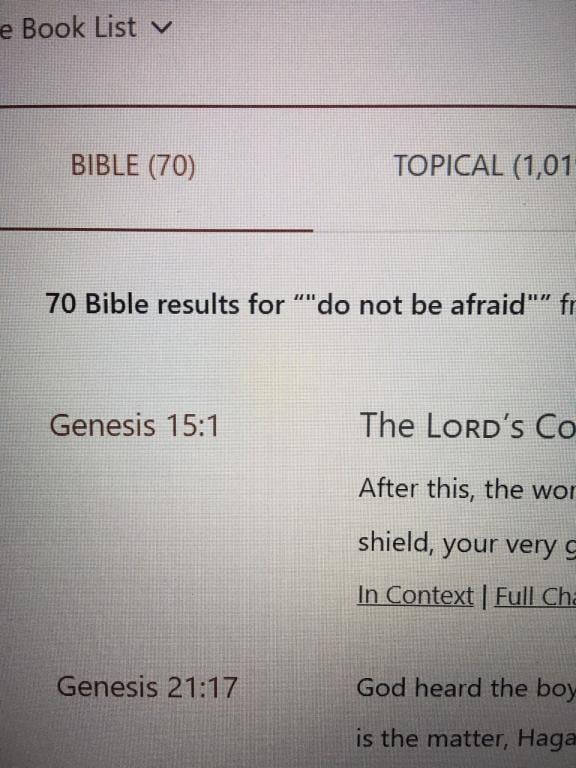 So, when you do that search [as I just did above] you'll notice that the phrase "Do Not Be Afraid" only appears a measly 70 times.
Not quite 365 times, huh?
But, what if we search the word "afraid" by itself?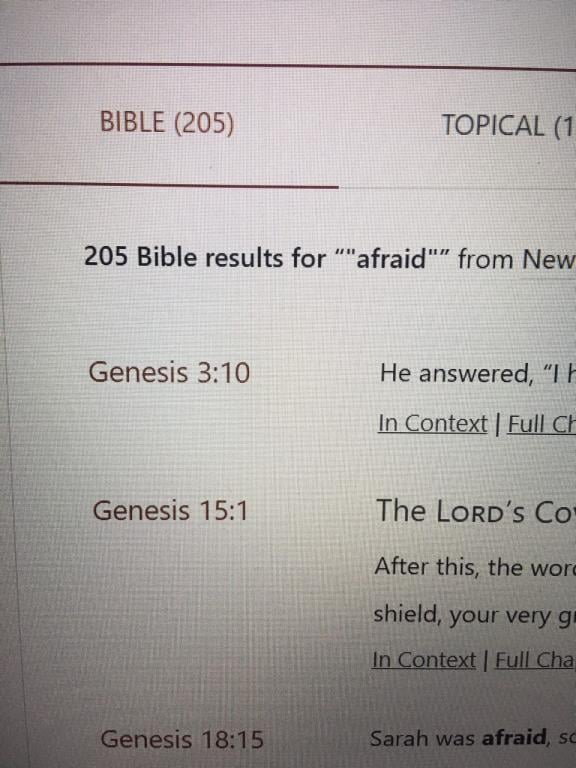 Well, that's only in the Bible 205 times.
What about "fear" by itself?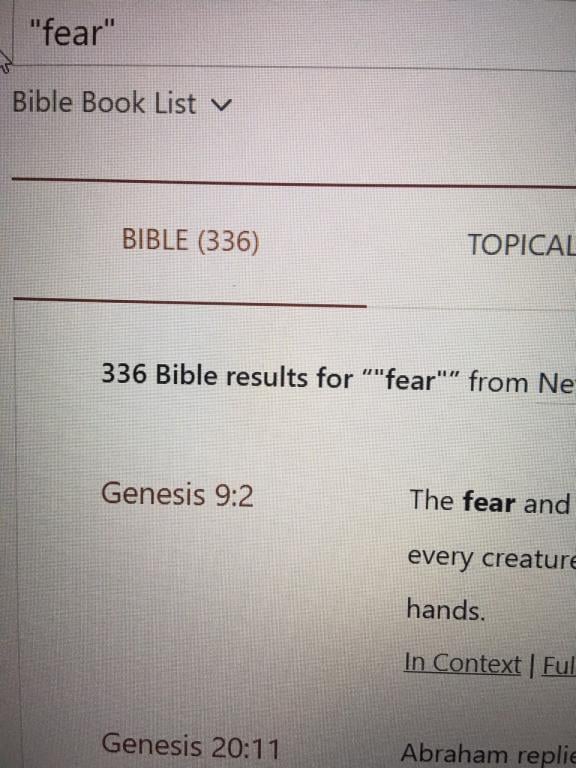 That's a lot closer, but not 336 isn't quite 365 times. And the times the word "Fear" shows up it's not always in the context of "do not fear." Most of the time it's just about fear in general.
So, hopefully I've made my point. The phrase "Do Not Be Afraid" does not appear 365 times in the Bible. But, even if it only appeared once, you could still wake up and read it to yourself every single day.
Right?
It's not like something has to appear 365 times before you can make it a daily habit to remember it and put it into practice.
So, yes, please do not be afraid. Do not be ruled by your fears. Don't allow people to manipulate you through fear of "the other" whether that's Progressives, or the LGBTQ+ community, or Socialists, or Marxists, or Refugees, or Deconstruction, or whatever.
"God has not given us a spirit of fear, but of love and of a sound mind." [2 Tim. 1:7]
That should be the only verse anyone should ever need. But, just in case, here's another one:
"There is no fear in love. But perfect love drives out fear, because fear has to do with punishment. The one who fears is not made perfect in love." [1 John 4:18]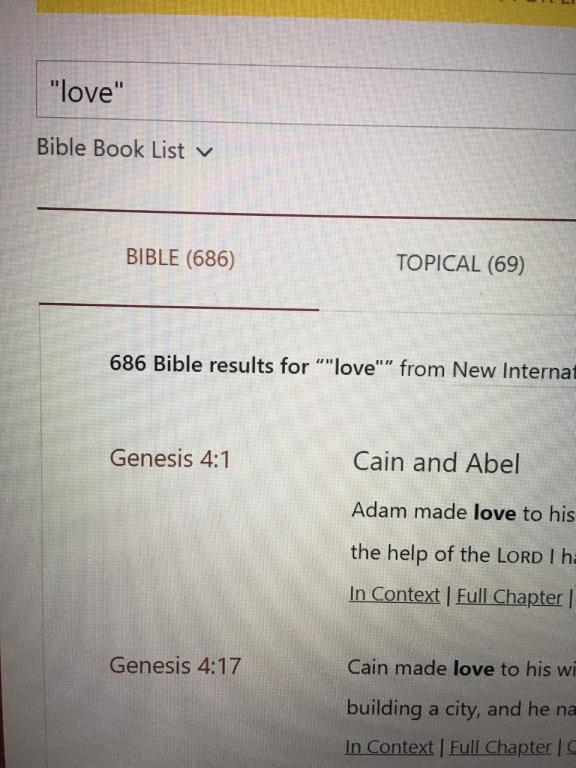 Love is our DNA. Fear isn't.
Live in love and God lives in you, because God is love. [1 John 4:16]
We don't need to live in fear, and we certainly don't need anyone to make up fake news about the Bible to get us to embrace love and reject fear.
**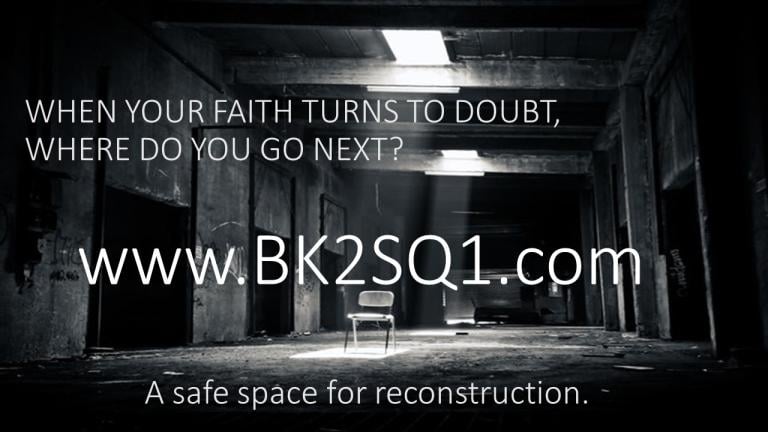 Deconstructing your faith is painful, but you don't need to go through it alone. Square 1 is a 12-week online course and supportive community of people who understand what it's like to lose family and friends over differences in faith. Join us starting Jan. 9, 2023 and discover hope for your deconstruction journey.
Keith Giles is the best-selling author of the Jesus Un series. He has appeared on CNN, USA Today, BuzzFeed, and John Fugelsang's "Tell Me Everything." His latest book, SOLA MYSTERIUM: Celebrating the Beautiful Uncertainty of Everything is available now on Amazon in paperback and on Kindle.