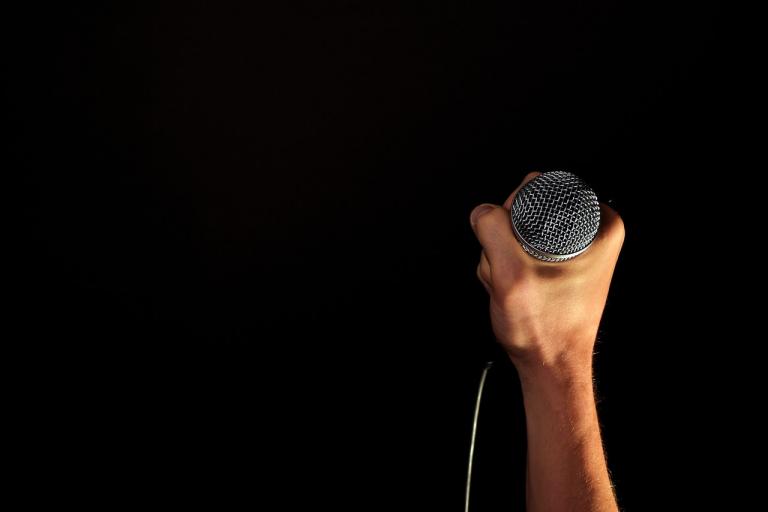 What must they think of me? This question haunted my childhood.
I love music, but music doesn't love me. I was enjoying my all-around success story—the scholar, the athlete, the friendly do-gooder. My achievements kept me riding high all year long. Until May, when my class, the sixth graders, were offered an opportunity to sing at the eighth graders' graduation ceremony. The graduates' voices would be missing from the seventh/eighth-grade choir, so spots opened up for sixth graders willing and able to join "graduation chorus."
Note the key words: willing, able. Participation required both. I, alas, displayed only one. At the end of the day after tryouts, we all gathered around the list posted on the music room board, looking for our name. Mine was missing. Our music teacher called me into her classroom alone the next day to explain:
Kelley, I am so glad you tried out, but we've filled the needed places with others who carry a tune more precisely, whose sense of pitch is more developed. You have strengths outside of singing, so don't worry about this. You have many other avenues to pursue great things.
Of course, I paraphrase, since that conversation took place 34 years ago. I can still see her face as she sat in her chair next to her desk, gently breaking it to me that "Honey, singing is not your forté." She spoke kindly, and even then I could tell she did not enjoy disappointing—no, let's just say it—devastating me. But all my twelve-year-old heart really heard that day was, "You can't sing. You are a failure."
For many years, I defined myself and my worth through those words. I added others: 
You can't sing. You can't draw. You aren't creative. You aren't pretty. You aren't popular
.
But I also defined my self-worth through another set of characteristics: my achievements, the things I could do. Straight A student. Multi-sport athlete, then all-district, regional, state champs. MVP. All the academic honors. NHS. May Queen . . . you name it, I tried to attain it. And when I did, I gloried in it. It fed my soul.
But those achievements deceived me. They masqueraded as my identity, my source of significance, and they transformed into fickle gods that betrayed me every time I lost a game, came up short, didn't make the cut.
I felt like the Old Testament wisdom writer, the Teacher, who summarized his experiment with excess in Ecclesiastes:
"Then I considered all that my hands had done and the toil I had expended in doing it, and behold, all was vanity and a striving after wind, and there was nothing to be gained under the sun . . . Then I saw that all toil and all skill in work come from a man's envy of his neighbor. This also is vanity and a striving after wind" (Eccl. 2:11, 4:4).
Earlier during that same watershed sixth-grade year, I had encountered Jesus in a new, fresh way. I had given my heart to him and was learning what it meant to be a Jesus-follower, a believer, his child. As the months and years passed, the Holy Spirit gained ground in my life, teaching me truth from the Word of God about his perspective on my identity. It took years, but gradually I replaced the question What do people think of me? with a better question: