Come and Die: The Meaning of Surrender
In Bonhoeffer's most famous book, The Cost of Discipleship, he wrote: When Christ calls a man, He bids him come and die.
Surrender means simply that. A giving over. A laying down. A death, even. For Bonhoeffer, that meant driving a spoke into the wheel of Nazi injustice and paying with his life. For us, that may mean giving up time, resources, or comfort to serve God and His people in some capacity. Giving up—putting to death—our own desires to bend to His will above our own. It may even mean, someday, boldly proclaiming our faith and facing death as a result. In many countries, Christians daily endure persecution and imprisonment for sharing their faith, gathering in churches, or owning a Bible.
Surrender is never easy. Often, it's a painful wrench as we deny our flesh and seek the Spirit. On the morning of April 9, Bonhoeffer wasn't rejoicing over leaving his family, friends, and fiancée. In his humanness, he wanted to survive the war, be reunited with his parents, and marry his beloved. But he knew that though Hitler ordered the execution, God ultimately controlled his fate. For him, death was "thou greatest of feasts on the journey to freedom eternal."
To be honest, surrender is a daily struggle. I want my dreams, my desires fulfilled. But I continue to seek God with the prayer of "not my will, but Thine be done." Not only for this moment, but for what lies ahead. The future is a paralyzing thing. Surrendering it is often the hardest of all.
But as we surrender, he fills us with his peace. Bonhoeffer didn't declare those final words in his own strength, he didn't live the last hours of his life alone. The Creator of the universe enabled, equipped, and walked beside him.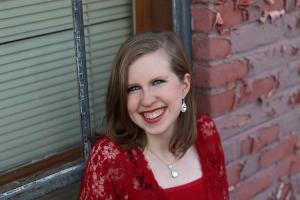 Today, seventy-four years after God called Dietrich Bonhoeffer home, he continues to walk beside us.
Amanda Barratt is an ECPA best-selling author of the upcoming novel My Dearest Dietrich: A Novel of Dietrich Bonhoeffer's Lost Love, releasing from Kregel Publications in June 2019. Connect with her on Facebook and at her website.