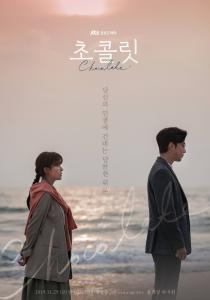 It's another review, but this time of a televised show (not a book). Welcome to the blog Laura Peisker, a soon-to-be Th.M. graduate of Dallas Theological Seminary. In her free time, she enjoys walks with her husband, attempting new paleo recipes, and finding new Korean dramas.
~~~~
Chocolate, a Netflix series released last winter, proves itself worthy of a revisit and a spring binge. Tastefully balancing suffering with sunlit-cinematography, food catharsis, and redemptive relationships, this 16-episode drama offers healing and therapy to those who could use a break and feel a little more whole before heading to bed.
Free of heavy violence and sexual content due to high cultural standards imposed on Korean television, Chocolate remains true to its TV-14 rating. Teenagers can watch alone, but parents might also find themselves sitting on the couch, mesmerized by Cha Yeong's cooking and rooting for her childhood romance with Lee Kang.
Conflict lies in relational tension: Kang (a disillusioned neurosurgeon played by Yoon Kye-Sang) faces complex situations with his wealthy, competitive, and greedy family, and Cha Yeong (an emotionally battered chef played by Ha
Ji-Won) struggles to pay off the ever-increasing debts of her immature brother. The two even face conflict with each other, as Kang frequently misunderstands Cha Yeong and she refuses to stand up for herself.
Their own personal healing occurs as the two work together at a hospice, where daily drama gives momentum to their budding romance. Cha Yeong experiences intimacy and love as she cares for patients, and time away from his family helps Kang slow down and realize what he values. Relatable humor enlivens their interactions with the multitude of side characters, an indicator of the screenwriter's depth and skill.
Viewers beware: the writers do not shy from exposing the characters' past traumatic experiences including parental abuse, abandonment, and death. The viewer will feel very close to the characters' familial conflict and the story's setting at the hospice might dig up one's own experiences with deteriorating health. But for many Americans, this Korean drama can introduce them to a foreign (but still-familiar) culture that has learned to handle grief well. Even the lowest moments do not stem from nihilistic and depressing intentions but serve to produce an even sweeter redemption.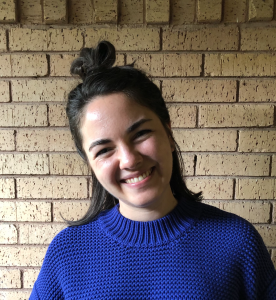 The show ends with a healing and sensitive twist that emphasizes the importance of solitude. And while romance characterizes the drama, it is healing that drives the growing bond between Kang and Cha Yeong. The story portrays life in all of its sin and brokenness. But the reality of beauty and light (and delicious food) reminds the viewer of God's kindness in giving us good things in the midst of our sin. For those needing some hope at the end of a long day, try a piece of this Chocolate.