That's what it looks like to me. Any rational person who is the new president of the USA–the greatest country in the world and leader of the free world–and is under investigatio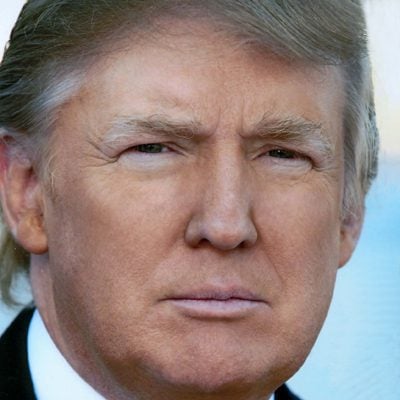 n for collusion by his election campaign team and Russian operatives to get him elected, thus overthrowing our democratic process, would NOT be conducting himself as President Donald Trump has been if he himself was innocent of such activities. First of all, he can't know for certain that none of his campaign people were guilty of such endeavors. Second, a rational, innocent person would let the legal process take its course without making much comment, especially such derogatory comments as Trump often makes. The main reason is that to denigrate the investigative process would make him look like he's trying to cover-up guilt of himself or others. Third, I strongly doubt anyone working for Trump in his election campaign would have risked colluding with Russians to get Trump elected unless Trump had directed him to do so. That is a serious crime that could be uncovered, resulting in prosecution and years in prison. What rational guy would do such a thing unless the man running for president convinced him of having the ability to keep the matter quiet and him out of trouble?
President Trump has been in office only four months and he repeatedly has trashed the U.S. intelligence community and FBI Director Comey plus others because of this investigation. It h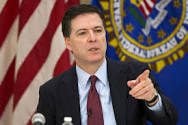 as two parts: the Russians trying to interfered in our election, which our intelligence community unanimously said last summer was happening, and a more serious collusion between Trump team members and Russian government operatives.
President Trump has constantly labeled this entire investigative process a "Witch Hunt." He called FBI Director James Comey a "showboat" and a "grandstander." Much worse, Trump hosted Russia's ambassador to the U.S. Sergey Kislyak, and foreign minister Sergey Lavrovin in the president's oval office and said to them that Director Comey is "crazy" and "a nut job." What disrespect. And to say that to representatives of the main enemy country of the U.S. the past sixty years. Donald Trump has said many dozens of things during his election campaign and as president that have embarrassed me as an American, but that takes the cake! Now he has endangered the most cherished foreign relationship in the world for the U.S.–our European allies–with his recent trip there. Rather than "Make America Great Again," Trump's slogan during the election campaign, he is ruining America's reputation in the world.
President Trump has blasted most of our media, calling it purveyors of "fake news." He did this throughout his political campaign. Almost sixty editorial staffs of U.S. newspapers took a position against Trump for president and therefore for Ms. Clinton. Only two newspapers decided for Trump. Yet most editorial staffs of newspapers don't choose sides on presidential elections. Trump and his supporters criticize the media in general very heavily. Yet freedom of the press is one of our most important democratic institutions. Nobody's perfect, but I think it's Donald Trump who is the big liar, here, rather than the media. See my
post
on whether or not Trump believes in democracy.
Today, President Trump made a tweet alleging "false and misleading testimony by James Comey, John Brennan… Witch Hunt." After Trump fired Comey last month, he admitted he did so because of Comey's investigation of possible collusion. That may be an obstruction of justice. Trump allegedly tried on numerous occasions, both in person and on the phone, to convince Comey to discontinue the investigation. Comey is an avid note taker, and he reportedly took notes of these conversations.
The previous FBI Director Robert Mueller, a man with impeccable credentials, is now special counsel investigating this matter from a criminal perspective. Congress is investigating it in order to protect our democratic institutions. Mueller reportedly has questioned Comey and now approves of him testifying before Congress, which Comey reportedly is eager to do.
It appears now that James Comey will testify publicly for the first time about this matter next week before the Senate Intelligence committee that is investigating possible Russian interference in the election as well as collusion. Comey's testimony could be very explosive and thus detrimental to the president. It likely will be a very historic moment for our country. Whether collusion will ever be proved, and if so whether or not the president was involved, remains to be seen.
The bottom line is that this investigation is engulfing the president and his people and thus hindering him somewhat from doing his job for which he was elected. He has big plans for change on his agenda, and that's why is was elected. The one positive about this investigation is that our democratic institutions are working. But if President Donald Trump's election was fake, and he directed it and is covering it up, the American people need to know this and he needs to go.