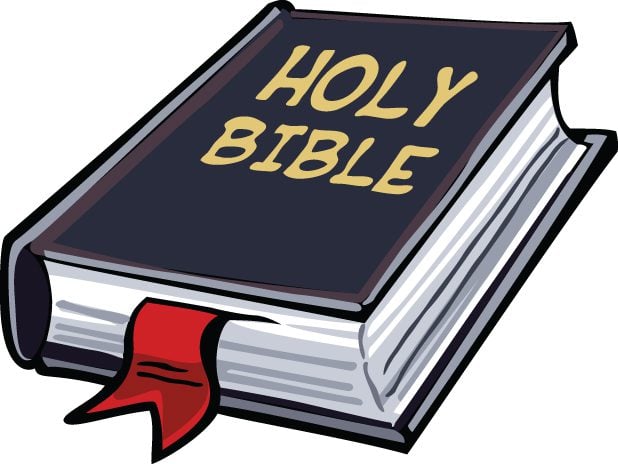 The following list of posts about Christology are mostly about the Bible not saying Jesus is God. A few are about the church doctrine of the Trinity not being supported in the Bible, too. Click any of the titles in this list to see those posts. If a post is mostly about a certain Bible text, it is appended in bold. Scriptures in the earlier posts are from the NASB unless otherwise noted. I soon used the NRSV later in my blog.
These posts often are two-three pages in length. They usually represent condensations of my book, The Restitution of Jesus Christ. So far, it is available only as a printed book in my Triangle Book format invention at my website kermitzarley.com. See my website servetustheevangelical.com, which is solely about this book. It has Reviews and endorsements. Click "Articles" there to see fifty, two-page articles that also are condensations of this book. Many of those articles are further edited as listed posts below. Those articles and these posts listed below do not have the many scholarly references (400+ scholars) included in the book. This List is ongoing, so it includes posts written after October 4, 2015. As of late 2018, there are over 130 posts listed here.
1. 4/17/13: "At Forty Years Old I Best Saw the Light–Trinity Doctrine No Longer Seemed Right" Matthew 24.36/Mark 13.32
2. 5/1/13: "If Jesus Emptied Some of His Deity, He Could No Longer Be in the Trinity" Phillipians 2.7
3. 5/8/13: "Incarnation and Trinity Give Us a Clue—They Aren't in the Bible So It Isn't True (Part 1)"
4. 5/15/13: "Incarnation and Trinity Give Us a Clue–They Aren't in the Bible so It Isn't True (Part 2)" Genesis 1.26; 3.22; 11.7
5. 5/22/13: "Incarnation and Trinity Give Us a Clue–They Aren't in the Bible so It Isn't True (Part 3)"
6. 5/29/13: "Is Trinitarianism Monotheistic?"
7. 6/5/13: "The Holy Spirit Is Not a Person; God's Identity that Only Worsens" cf. #97
8. 6/19/13: "Was Christ a Liar, Lunatic, or God? None of the Above Says Kermit the Frog"
9. 6/26/13: "Some Christological Errors Committed by Dr. John Lennox" John 1.1-3
10. 7/3/13: "If the Holy Spirit Is a Person of His Own, Why Isn't He Sitting on Heaven's Big Throne?"
11. 7/10/13: "Saying Christ Is God is Way Outta Whack, 'Cause He Didn't Know When He's Coming Back" Matthew 24.36/Mark 13.32
12. 7/17/13: "Your Gospel of John Says 'the Word Was God.' But that Translation Is Really Quite Odd" John 1.1c
13. 7/23/13: "The Word Wasn't God, Oh Heaven Forbid; What God Was His Word Just Always Did" John 1.18
14. 8/1/13: "Christ's Enemies Claimed He Said He Was God. But He Only Said, 'I'm the Son of God'" John 10.30-38
15. 8/8/13: "If Jesus Is God That's Really Quite Odd Since God the Father He Woud Call 'My God'"
16. 8/14/13: "John One Eighteen Calls Christ 'God Begotten;' But that Translation Smells Kinda Rotten" John 1.18
17. 8/22/13: "Jesus Doesn't Have Two Natures and Wills. That's Anthropology on Steroid Pills!"
18. 8/28/13: "As Mediator Between God and Man, How Can Trinis Say He Is God-Man?" 1 Timothy 2.5
19. 9/4/13: "Jesus Had to Be Made Like His Brothers to Die for the Sins of All Us Others" Hebrew 2.17; cf. #46
20. 9/11/13: "Is Jesus Divine Because He Was Worshipped?"
21. 9/18/13: "More Reasons that Only the Father Is God (not in my RJC book)"
22. 9/25/13: "If Raised from the Dead Proves Jesus Was God, Then Who Are We When We Get Our New Bod?" cf. #41
23. 10/3/13: "If Christ's Miracles Attest He Was God, Who Are Some Others We Highly Applaud?"
24. 10/9/13: "Jesus Said He and His Father Are One. He Meant God's in Him to Get All Things Done" John 10.30
25. 10/16/13: "Jews Thought Jesus Said He Was God's Equal; But Jesus Explained That Would Be Evil" John 5.18
26. 10/23/13: "Jesus asked, 'Who do People Say I AM?' No One Said He Was God" Mark 8.27
27. 10/30/13: "Can Genuine Christians Be Trinitarian or Non-Trinitarian?"
28. 11/3/13: "More Reasons that Only the Father Is God (not in my RJC book)"
29. 11/7/13: "Thomas Said to Christ, 'My Lord and My God.' He Meant 'God in Christ,' to which We Should Nod" John 20.28
30. 11/14/13: "Since God Almighty Is Invisible, Jesus Being God Is Impossible" 1 Timothy 1.17; 6.16
31. 11/21/13: "What Are the Claims of Christ?"
32. 12/5/13: "Is Jesus God Because He Is Lord?" Phillipians 2.9-11 and others
33. 12/12/13: "As a Sinless Man Christ Made Him a Name, But God Become Man Detracts from his Fame"
34. 12/18/13: "Is Jesus 'Mighty God' or 'Mighty Warrior' in Isaiah 9.6?" Isaiah 9.6
35. 1/9/14: "Christ Called his Father 'the Only True God'" John 17.3
36. 1/16/14: "What Must Christians Believe?"
37. 1/30/14: "Did Jesus Tell the Sanhedrin He Was God?" Matt. 26.63-64
38. 3/5/14: "Saying Christ Is God in the Gospel of John Misunderstands that Spiritual Gospel"
39. 3/19/14: "The Spirit of God Is Not a Real Person" etc.
40. 4/16/14: "Is Jesus God? A Brief Look at the Main Bible Verses"
41. 4/20/14: "Jesus' Resurrection Doesn't Prove He Was God" cf. #22
42. 4/23/14: "Did Jesus Say He Was God to the Rich Young Ruler?" Mark 10.17-18
43. 5/17/14: "The Doctrine of the Trinity Was Not Established at Nicaea, in 325
44. 5/28/14: "Did Jews Accuse Jesus of Claiming to Be 'God' or 'a God'?" John 10.33
45. 9/24/14: "A Brief Look at the Primary Bible Verses on Whether or Not Jesus Is God" cf. #83
46. 3/24/15: "Did Jesus Have to Be God to Save Us?" Hebrews 2.17; cf. #19
47. 4/3/15: "The Theocentric Book of Revelation Is About Conquering"
48. 5/11/15: "Part 1 Interview of Me on 'Distinguishing Jesus and God'"
49. 5/18/15: "Part 2 Interview of Me on 'Deity and Preexistence of Jesus'"
50. 8/1/15: "Trinity or Unity: Caught Between a Rock and a Hard Place" (personal testimony)
51. 8/19/15: "No 'Jesus Is God' in the Acts of the Apostles"
52. 8/29/15: "What Name Did God Give the Messiah?" Phillipians 2.6-11
53. 9/6/15: "The One Who Sends Is Greater than the One Who Is Sent"
54. 9/13/15: "Is Jesus God Because He Is the Son of God?"
55. 9/18/15: "Was Jesus Making Himself God?" John 5.18 and 10.33
56. 9/23/15: "Who or What Is Daniel's Son of Man?" Daniel 7.13-14; cf. #78 & #99
57. 10/6/15: "The Christological Confusion of Chalcedon"
58. 10/9/15: "Is Trinitarianism Properly Defined as God Existing In or As Three Persons?"
59. 11/13/15; "Tom Wright Says Jesus Didn't Know He Was God"
60. 11/30/15: "Why Don't Christians Say 'Most High God'?"
61. 12/2/15: "Is the Judeo-Christian Faith Monotheistic or Henotheistic?"
62. 1/13/16: "Am I an Evangelical or Not?"
63. 2/4/16: "Does Tom Wright Believe Jesus Is God?"
64. 2/11/16: "Do Trinitarian and Non-Trinitarian Christians Believe in Two Different Jesuses?"
65. 3/8/16: "Thomas Jefferson and Alexander Campbell on the Trinity"
66. 6/10/16: "Is the Beginning of Christianity the Trinity?"
67. 6/19/16: "What Is the Subordination of the Son?"
68. 8/3/16: "On Who Jesus Is, Do You Listen to Jesus or Church Fathers?"
69. 8/11/16: "I Am Not a Heretic"
70. 9/14/16: "Peter Never Said Jesus Was God"
71. 9/18/16: "Who Is the God of Heaven?"
72. 9/23/16: "How Was Jesus More than a Carpenter?"
73. 3/21/17: "Saint Luke Did Not Believe Jesus Was God"
74. 3/24/17: "Did Jesus' Authority to Forgive Sins Mean He Was God?" Mark 2.1-12
75. 4/1/17: "Saint Peter Did Not Believe Jesus Was God"
76. 4/16/17: "Does Colossians 1.15-19 Mean Jesus Preexisted & Created the Universe?" Colossians 1.15-19
77. 4/21/17: "Do Jesus' 'I AM' Sayings in John 8 Mean He's God?" John 8.24, 28, 58
78. 4/24/17: "Is the Son of Man in Daniel 7.13-14 a Divine Being?" Daniel 7.13-14; cf. #56 & #99
79. 4/26/17: "Did Jesus Preexist?"
80. 4/26/17: "Did Jesus Preexist as 'the Angel of the LORD'?"
81. 5/2/17: "Does Jesus Mean He Literally Came Down from Heaven?" John 6.32-64
82. 5/2/17: "Is Jesus God Because of His Virgin Birth?" Matthew 1.18-25; Luke 1.26–2.20
83. 5/9/17: "Jesus Is God Bible Verses?" cf. #45
84. 5/10/17: "Jesus Is Not God Bible Verses"
85. 5/12/17: "Is Jesus God in the Gospel of John?"
86. 5/17/17: "Is Jesus Yahweh?"
87. 5/18/17: "Is Jesus God or Subordinate to God?"
88. 5/18/17: "Is Jesus God If He Has a God?"
89. 5/26/17: "What Do Americans Believe about the Trinity?"
90. 5/29/17: "What Was Paul's Christology?"
91. 6/13/17: "Is Jesus 'God' in Romans 9.5?" Romans 9.5
92. 6/20/17: "Is Jesus a God-Man in 1 Timothy 2.5?" 1 Timothy 2.5
93. 6/20/17: "Is Jesus God in Titus 2.13?" Titus 2.13
94. 6/21/17: "Is Jesus God in Hebrews 1.8?" Hebrews 1.8
95. 6/21/17: "Is Jesus God in 2 Peter 1.1?" 2 Peter 1.1
96. 6/22/17: "Who Is 'the True God' in 1 John 5.20?" 1 John 5.20
97. 6/23/17: "Is the Holy Spirit a Person?"
98. 6/23/17: "Does Calling Jesus 'Immanuel' Mean He Is God?" Isaiah 7.14
99. 6/24/17: "Who Is the Son of Man?" Daniel 7.13-14; cf. #56 & 78
100. 6/25/17: "Is Jesus God in Acts 20.28?" Acts 20.28
101. 6/26/17: "When Paul Quotes the Shema, Does He Mean Jesus Is God?"
102. 6/27/17: "Is Jesus God in Other Pauline Texts?"
103. 6/28/17: "Is the Church Doctrine of the Trinity in the New Testament?"
104. 6/29/17: "Our Sun and Moon Disprove the Trinity"
105. 8/3/17: "The Biblical Jesus Versus the Christianized Christ"
106: 8/14/17: "Trinitarians Believe What Jesus' Enemies Claimed More than They Believe Jesus about His Identity"
107: 9/6/17: "Is the Trinitarian Formula in Matthew 28.19 an Interpolation?" Mt 28.19
108: 10/5/17: "Sir Isaac Newton Was Strongly Anti-Trinitarian"
109: 10/6/17: "How to Fact-Check Flaky Theology with the Bible"
110: 11/26/17: "All Christians Should Scrutinize the Doctrine of the Trinity"
111. 11/28/17: "The Trinity Doctrine Did Not Exist Until the Late Fourth Century"
112: 11/29/17: "Did Early Worship of Jesus Indicate He Was God?"
113: 6/29/18: "The Utility of the Mini-Prologue in the Fourth Gospel"
114: 8/24/18: "What Leading Evangelical Scholars Now Say About Jesus' Identity"
115: 9/10/18: "The Three Main Reasons Jesus Is Not God in the Bible"
116: 9/11/18: "More About Jesus' 'I am He' Sayings in John 8"
117: 9/22/18: "What Makes Christianity Christian?"
118: 9/24/18: "Do Trinitarians Make Their Only Rule of Faith the Bible?"
119: 10/7/18: "The Historical Reliability of the Gospel of John"
120: 10/22/18: "My Christological Journey (Part 1 of 12)"
121: 10/23/18: "My Christological Journey (Part 2 of 12)"
122: 10/24/18: "My Christological Journey (Part 3 of 12)"
123: 10/25/18: "My Christological Journey (Part 4 of 12)"
124: 10/26/18: "My Christological Journey (Part 5 of 12)"
125: 10/27/18: "My Christological Journey (Part 6 of 12)"
126: 10/28/18: "My Christological Journey (Part 7 of 12)"
127: 10/29/18: "My Christological Journey (Part 8 of 12)"
128: 10/30/18: "My Christological Journey (Part 9 of 12)"
129: 11/01/18: "My Christological Journey (Part 10 of 12)"
130: 11/02/18: "My Christological Journey (Part 11 of 12)"
131: 11/03/18: "My Christological Journey (Part 12 of 12)"
132: 10/29/18: "Is Jesus 'the Lord God . . . the Almighty' in Revelation 1.8?"
133: 8/03/21: "The Bible Is Primarily God-Centered, Not Christ-Centered"