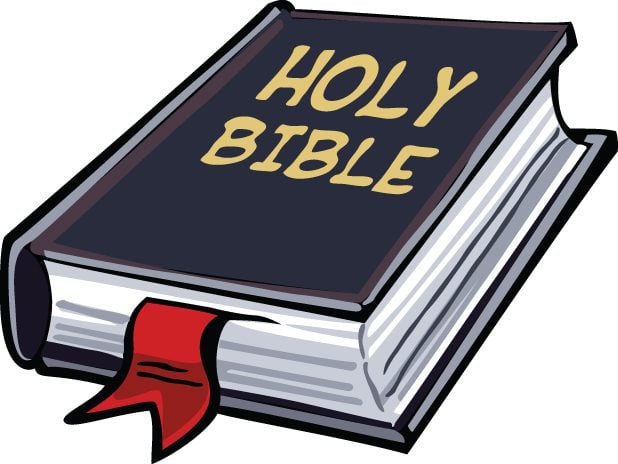 It has always been surprising to me that the Bible says Jesus' brothers didn't believe in him. Thus, Jesus' disciples who followed him about during his brief, itinerant ministry, such as the apostles Peter and John, believed Jesus was Israel's promised Messiah, yet Jesus brothers, and apparently his mother Mary, did not. I wrote a blog post on this, entitled "Jesus and His Unbelieving Relatives." Dated April 22, 2018, it is really an essay that I did extra work on.
One of the many New Testament gospel pericopes that I cited in this post was the first miracle that Jesus did and is recorded in the gospels, but only in the Gospel of John. It is the wedding at Cana wherein Jesus turned the water into wine (John 2.1-11). I also wrote about this miracle in my book The Third Day Bible Code (pp. 206-08), suggesting it is another of the Bible's many third-day motifs that are types referring either to Jesus' resurrection on the third day or his yet future second coming during the early part of the third millennium following his departure.
But in both of these two writings of mine, I did not notice at that time that this Johannine account of a wedding at Cana should be compared to the account later in this gospel, which is also about Jesus' brothers, in John 7.
This account tells about Jesus and his brothers attending "the Jewish Festival of Booths" (John 7.2 NRSV). That was a most joyous occasion for the attendees, with its symbolism that anticipated the world-to-come wherein sin will be eradicated. John 7.1-5 says, "After this Jesus went about in Galilee. He did not wish to go about in Judea because the Jews were looking for an opportunity to kill him. Now the Jewish festival of Booths was near. So his brothers said to him, 'Leave here and go to Judea so that your disciples also may see the works you are doing; for no one who wants to be widely known acts in secret. If you do these things, show yourself to the world.' (For not even his brothers believed in him.)" Parentheses are in the text, thus not mine.
It now appears to me that this remark by Jesus' brothers indicates that they had in mind that wedding at Cana. That narrative begins, "On the third day there was a wedding in Cana of Galilee, and the mother of Jesus was there. Jesus and his disciples had been invited to the wedding" (John 2.1-2). I think this, and the subsequent text, suggests that Jesus' mother was involved in hosting, or merely helping, in this joyous event.
Jesus' mother said to him, "They have no wine" (John 2.3). The text soon adds, "His mother said to the servants, 'Do whatever he tells you'" (v. 5). I doubt that she had in mind Jesus doing a miracle, since this gospel seems to say that this was the first miracle Jesus ever did. Rather, she likely was only thinking that Jesus might be able, as the fix-it carpenter and eldest of her children, think of some way to get some extra wine, perhaps elsewhere in Cana.
Most Bible readers recall the rest of this story. Jesus told the servants to fill six large, stone jars with water. He then told them to take some of it to the chief steward, who likely was also the taster. Then we read, "So they took it. When the steward tasted the water that had become wine, and did not know where it came from (though the servants who had drawn the water knew), the steward called the bridegroom and said to him, 'Everyone serves the good wine first, and then the inferior wine after the guests have become drunk. But you have kept the good wine until now'" (vv. 8-10). The narrative then ends by saying, "Jesus did this, the first of his signs, in Cana of Galilee, and revealed his glory; and his disciples believed in him" (v. 11).
There are several significant points that can be drawn from this narrative. One is that it seems to make a contrast between one group of people knowing for sure that Jesus turned the water into wine, which was the servants, and all the rest of those at the wedding who did not know about it. But at least one or more of the servants likely told others what had happened, and this information got to Jesus' disciples who had accompanied him there. And they believed that Jesus had performed a definite miracle, whereas Jesus' brothers, who were also present, apparently did not.
That is why, later, when the Feast of Booths was about to occur, Jesus' brothers said to him that he "acts in secret. If you do these things, show yourself to the world." They meant that if he did do miracles, as he supposedly did at Cana since that is what his disciples likely told them, don't just do it in secret as you did there.
I think this comparison between John 2.1-11 and 7.1-9 provides further understanding about Jesus' brothers failing to believe he was the promised Messiah of Israel. But we know that after the Christ event (Jesus death, resurrection, and heavenly ascension), some of his brothers did believe in him because we know from the book of Acts that Jesus' brother James became the great leader of the church at Jerusalem, and he also likely was the author of the biblical epistle named after him.