Jesus' Hometown People Tried to Kill Him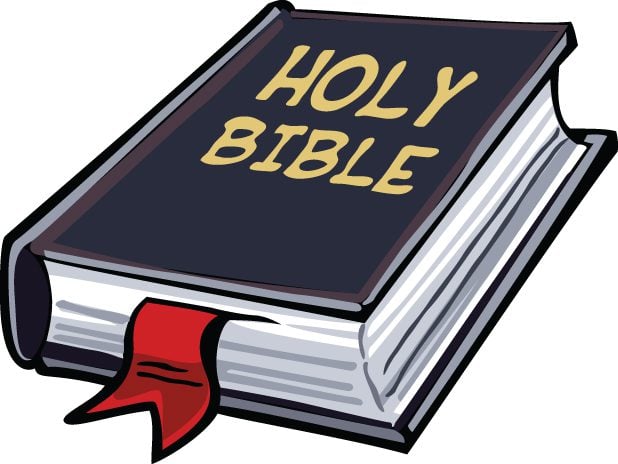 Read Lk 4.16-31. When Jesus had just begun his public ministry by visiting cities, towns, and villages in Galilee, Luke says he "was praised by everyone" (Lk 4.15; Bible quotations are from the NRSV unless otherwise noted). Then Jesus went to his hometown of Nazareth. In the synagogue on the Sabbath, he read aloud from Isaiah 61.1-2 and commented on the text. One thing he said in his remarks was, "no prophet is accepted in the prophet's hometown" (Lk 4.24).
Then Jesus reminded his hometown people about two occasions when Elijah the prophet did miracles for Gentiles, but not for Hebrews (Lk 4.25-27). Thus, we read, "When they heard this, all in the synagogue were filled with rage. They got up, drove him out of the town, and led him to the brow of the hill on which their town was built, so that they might hurl him off the cliff. But he passed through the midst of them and went on his way" (vv. 28-30). It is amazing that this thirty-year old man had grown up in Nazareth, been their carpenter, began an itinerant ministry as a prophet, people all around were praising him, he even was going to be the Messiah of Israel, yet his own hometown citizens of Nazareth made a united and concerted effort to kill him.
Jesus Said, "Prophets Are Not Without Honor Except …" in their Family
Read Mk 6.1-6 (cf. Mt 13.54-58). It is difficult to decide whether Mk 6.1-6 and Mt 13.54-58 report the same incident as in Lk 4.16-31 or a different one. Mark likewise quotes Jesus as saying, "Prophets are not without honor, except in their hometown, and among their own kin, and in their own house" (Mk 6.4). But notice that Mark's quotation is fuller. It adds that Jesus said a prophet is not honored by his own relatives and any other members of his household. Jesus was the greatest prophet who has ever lived. He obviously meant that this prophesy applied to himself. He was not honored as a prophet by his own family. And if they did not honor him as a prophet, they surely must not have believed he was the promised Messiah who was to deliver Israel from its enemies and make it the greatest nation on earth, as the prophets often foretell of him.
Jesus' "Family … Went Out to Restrain Him"
Mark says that soon after Jesus chose his twelve apostles, "he went home; and the crowd came together again, so that they could not even eat. When his family heard it, they went out to restrain him, for people were saying, 'He has gone out of his mind'" (Mk 3.19-21). There likely are multiple mistranslations in this NRSV rendering.
The Greek text of Mark 3.19-21 says Jesus went eis oikon ("into a house" NIV). That doesn't necessarily mean he went to his home at Nazareth. That could not have been the case anyway since his family "went out" to get him. So, Jesus likely went into some other house. Perhaps it was in Capernaum, where Peter lived and where Jesus soon made his temporary home. If so, Jesus' relatives came from Nazareth to restrain him. The words "restrain him" (NRSV, NET) translate kratesai auton. Other major versions render them similarly as "take charge of him" (NIV; cf. NASB) or "seize him" (ESV).
Most scholars and Bible translators reject the NRSV rendering of the Greek text elegon gar hoti in Mk 3.21–"for people were saying." The NIV has, "for they said," referring to Jesus' family members who had come to seize him. The NASB and ESV have similarly, "for they were saying." The KJV translates hoi par autou as Jesus' "friends" who came to take hold of him. But all major, modern translations treat this text as Jesus' family. Most New Testament scholars do too, citing a connection to vv. 31-35.
William L. Lane explains Mk 3.19-21 in his New International Commentary on The Gospel of Mark, "When the report reached Jesus' family that he failed to care properly for his needs they came (presumably from Nazareth) to seize him and forcibly bring him home…. The charge leveled against Jesus is that 'he has lost him mind.' The Marcan term describes one who is ecstatic in the sense of psychic derangement. Reflection on Jesus' eschatological sense of mission, his urgent drive to minister, his failure properly to eat and sleep undoubtedly led the family to their conviction, but it reveals both misunderstanding and unbelief…. It is unnecessary to suppose that Mary also suspected that Jesus had lost his grasp upon reality. Her presence with Jesus' brothers in Ch. 3:31, however, indicates that her faith was insufficient to resist the determination of her sons to restrain Jesus and bring him home." (p. 139). It is interesting that Jesus was the eldest of those five, male, family members.
If Jesus' family had then believed that he was the promised Messiah who was to deliver Israel and sit on David's throne, would they have tried to seize him, even questioning his mental health as their basis of taking charge of him? It seems pretty obvious from Mk 3.13-21 that during Jesus' public ministry his family did not honor him as a prophet, let alone believe he was Israel's promised Messiah.
And what about a prophet not being honored in his own hometown? We just read in Mk 6.1-6 that in the synagogue at Nazareth, where Jesus was accustomed to worship all those years, the congregants "took offense at him" (v. 3). And that is why "he could do no deed of power there,… And he was amazed at their unbelief" (v. 6).
Jesus Asked, "Who Are My Mother and My Brothers?"
Read Mt 12.46-50, Mk 3.31-35, Lk 8.19-21. One day when Jesus was teaching a packed house he was told, "'Your mother and your brothers and sisters are outside, asking for you.' And he replied, 'Who are my mother and my brothers?' And looking at those who sat around him, he said, 'Here are my mother and my brothers! Whoever does the will of God is my brother and sister and mother'" (Mk 3.31-35). In saying this, Jesus seems to have indicated that those listening to his teaching were his genuine disciples whereas his relatives outside the packed house were not.
That is what many New Testament scholars have concluded. Robert A. Guelich in his Word Biblical Commentary on Mark 1–8:26 says of Mark 3.34 (p. 182), "Jesus identifies his family on the basis of the response to him rather than on natural kinship. The response of his natural family who sought to take him into their custody reflected their rejection of his ministry regardless of their motivation, which in Mark is given as concern for his mental stability. The response of the crowd who sought his presence and gathered around him, doubtless to hear his teaching, reflected their acceptance of him. We find here a redefinition of family akin to Jesus' teaching on discipleship in Mark 10:29." Indeed, Jesus redefines family in eternal terms in Mk 10.28-31.
Jesus and Mark may have meant to extend further this physical/spiritual contrast between Jesus' relatives "outside" the house (Mk 3.31) and his spiritual family members "inside" the house. For, Mark soon adds concerning Jesus, "When he was alone, those who were around him along with the twelve asked him about the parables. And he said to them, 'To you has been given the secret of the kingdom of God, but for those outside, everything comes in parables; in order that "they may indeed look, but not perceive, and may indeed listen, but not understand; so that they may not turn again and be forgiven"'" (4.10-12; cf. Isaiah 6.9). Notice Jesus' word "outside."
Why don't we ever read in any of the many incidents about Jesus' itinerant ministry recorded in the New Testament gospels that his relatives were there being taught by him? It seems from the New Testament that only after Jesus died and arose from the dead that any of his immediate family members began to believe he was the Messiah and Son of God. Jesus' brother James soon became the main leader of the church at Jerusalem, equal to the apostles (Acts 15.13; 21.18; Galatians 1.19; 2.9-12. And he wrote the New Testament epistle of James (1.1). Plus, Jesus' brother Jude wrote Jude (1.1).
Did Jesus' Mother, Mary, Always Believe He Was the Messiah?
Now, Jesus' mother, Mary, had spoken The Magnificat by the power of the Holy Spirit about her impending Virgin Birth of Jesus. Nothing in it says Jesus would become the Messiah. Yet shortly prior to this proclamation by Mary the angel Gabriel had appeared to her. He announced concerning her son Jesus, soon to be born, "He will be great, and will be called the Son of the Most High, and the Lord God will give to him the throne of his ancestor David. He will reign over the house of Jacob forever, and of his kingdom there will be no end" (Lk 1.32-33). This announcement certainly describes Israel's Messiah. But did Mary conclude that then?
Luke says of the angel's Virgin Birth announcement, "Mary treasured all these words and pondered them in her heart" (Lk 2.19). And when Jesus was twelve years old, he got lost and his parents found him in the temple at Jerusalem. He said to them, "I must be in my Father's house." Luke again adds, "his mother kept all these things in her heart" (Lk 2.51 NET). So, Mary didn't tell people about these things for some time. This seems to be why the Virgin Birth is mentioned only twice in the New Testament (also in Mt 1.18-25), both at the time of Jesus' birth. Since the Apostle Paul never mentions the Virgin Birth in his NT letters, many scholars think he never knew about it.
Mark informs that Jesus had four brothers whose names were "James and Joses and Judas and Simon" (Mk 6.3). John records about a certain time, "Now the Jewish festival of Booths was near. So his [Jesus'] brothers said to him, 'Leave here and go to Judea so that your disciples also may see the works you are doing, for no one who wants to be widely known acts in secret. If you do these things, show yourself to the world.' (For not even his brothers believed in him.) Jesus said to them, 'My time has not yet come, but your time is always here. The world cannot hate you, but it hates me because I testify against it that its works are evil'" (John 7.2-7). So, this parenthetical statement by the author of the Gospel of John says Jesus four brothers did not believe he was the promised Messiah of Israel.
Could Jesus' mother have believed he was the Messiah while all four of Jesus' brothers did not? I think that is highly unlikely. Mary seems not to have understood until some time after Jesus' resurrection that he was indeed the Messiah.
Many Christians have thought that Jesus must have done miracles at home, which his relatives would have witnessed, prior to the undertaking of his itinerant ministry. Not only is there no biblical evidence for this, we already have learned quite the contrary. Jesus' brothers told him to go to the feast "so that your disciples also may see the works you are doing;… If you do these things, show yourself to the world" (John 7.3-4). This statement reveals two things: (1) Jesus' brothers did not include themselves as his disciples, which the author soon states by saying, "Not even his brothers believed in him" (v. 5), and (2) they merely heard about people saying Jesus did "works," which the author calls "signs" (2.11, 23; 20.30). All of this is further corroborated by what we read above, that at Nazareth Jesus "could do no deed of power there" because of "their unbelief" (Mark 6.5-6).
What About Jesus Turning Water Into Wine?
But what about Jesus turning water into wine? Right before Jesus began his itinerant ministry, the author of the Gospel of John says, "On the third day there was a wedding in Cana in Galilee, and the mother of Jesus was there. Jesus and his disciples had also been invited to the wedding. When the wine gave out, the mother of Jesus said to him, 'They have no wine.' And Jesus said to her, 'Woman, what concern is that to you and to me? My hour has not yet come.' His mother said to the servants, 'Do whatever he tells you'" (John 2.1-5). The remainder of this narrative says Jesus had the servants fill six, large, stone, water pots full of water, which they did, and the water changed into wine (vv. 6-10). The text then concludes, "Jesus did this, the first of his signs, in Cana of Galilee, and revealed his glory; and his disciples believed in him" (v. 11).
The Gospel of John is constructed with the primary theme of presenting seven miracles that Jesus did, which the author calls "signs" (cf. also John 2.23). This is why scholars have called the Gospel of John, among other things, "the signs gospel." The purpose of these "signs in the presence of his disciples" was that people would witness them and "believe that Jesus is the Messiah, the Son of God, and that through believing you may have life in his name" (20.30-31). Jesus likely never did any miracles until after he was anointed with the Holy Spirit at his water baptism by John. How so?
First, notice that John 2.1-11 says Jesus did these signs in the presence of his disciples. This suggests that Jesus did not do miracles earlier–prior to his itinerant ministry when he had no disciples–thus only in the presence of his family members who did not believe he was the Messiah.
Second, the author says this turning water into wine was "the first of his signs" that Jesus did (John 2.11). That seems to indicate Jesus had never done miracles before. The Hebrew prophets sometimes did miracles. Jesus was not a prophet in the Old Testament sense until he was anointed by the Holy Spirit when John baptized him.
Third, Mary's request to Jesus–to do something about the lack of wine–likely meant no more than him trying to quickly get some wine somewhere, such as from a neighbor or a nearby winery. After all, Jesus had for many years been the carpenter of Nazareth, which probably included a larger surrounding region. (The word tekton in the Greek text of Matt. 13.55 and Mark 6.3 usually meant working with wood, stone, and metal, thus a larger job description than a carpenter.) Such a person conceivably could have developed a reputation as being a fix-it man when problems arose.
Fourth, when Jesus replied to his mother's request by saying, "My hour has not yet come," that undoubtedly refers to Jesus' future hour of crucifixion. This shows that he understood from the beginning of his ministry his God-directed mission of going to the cross. That is what he meant soon after that when he said to his Jewish interlocutors, "'Destroy this temple and in three days I will raise it up'…. But he was speaking of the temple of his body" (John 2.19, 21). Did Jesus' mother, Mary, understand that? Not at all, and John 2.1-11  provides no indication that she did. Moreover, the endings of all four NT gospels reveal that none of Jesus' disciples understood that he was going to suffer a martyr's death, let alone a most excruciating one–crucifixion.
Not even John the Baptist understood that Jesus, as the Messiah, had to die as a substitute for the sins of the people. And if John the Baptist didn't understand it, Mary certainly didn't either. For, despite Mary being so blessed by God in giving birth to the Israel's promised Messiah, Jesus indicated that John the Baptist was greater than she.
When John the Baptist was imprisoned, he sent word to Jesus asking, "Are you the one who is to come, or are we to wait for another?" (Matt. 11.2; Luke 7.19). He meant the promised one of their scriptures who would deliver Israel from their enemies and make it the greatest nation on earth. By this time, John began doubting this about Jesus since John did not understand why he was imprisoned. Like Jesus' disciples, he thought the glorious kingdom of God would soon appear by means of Jesus.
Now, John earlier said of Jesus, "Here is the Lamb of God who takes away the sin of the world" (John 1.29; cf. v. 36). This is often understood as John foreseeing Jesus' sacrificial death. On the contrary, it only was a recognition of Jesus as the apocalyptic Lamb who will deliver Israel as a Warrior-King, thus not as the passover Lamb later understood by Christians (1 Corinthians 5.7). John the Baptist was an apocalyptic preacher. It is only later, in the book of Revelation, that these two concepts of Jesus as the militant Lamb and the sacrificial Lamb are joined together.
Jesus then told John the Baptist's two disciples to tell John about the mighty works God was doing in Jesus' ministry (Matt. 11.4-6; Luke 7.20-23). When they left to tell John, Jesus said to his disciples concerning the Baptist, "I tell you, among those born of women no one has arisen greater (is greater) than John (the Baptist): yet the least in the kingdom of heaven/God is greater than he" (Matt. 11.11/Luke 7.28). So, John the Baptist was greater than Mary, Jesus' mother; yet neither of them understood that Jesus would become the Savior of his people by dying for their sins.
(In my book, The Third Day Bible Code [or ebook at amazon.com; pp. 205-209], I interpret John 2.1-11 as a type that has much symbolism about the end times.)